Inside six eerily gorgeous abandoned houses in the United States
More Info nypost.com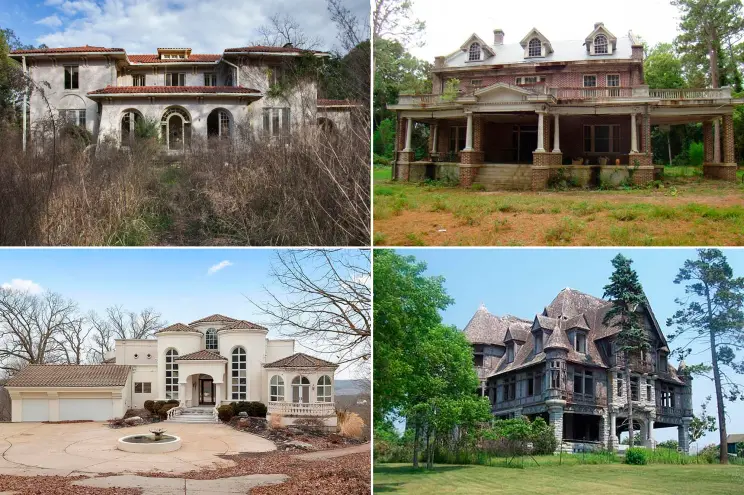 Believe it or not, there are thousands of abandoned homes around the United States. Some opulent estates, once valued at millions of dollars, are now in ruins.
While some have been demolished and others have been left to rot, a handful has found new owners who have repaired or remodeled the residences or have offered them to the public to explore in their entirety.
These abandoned houses, however, are more than simply antiques. Many secluded houses have scary pasts and eerie legends hidden inside their histories.
Despite their flaws, these historic homes are attractive because they have been shaped and modified by their surroundings and the deterioration that comes with time.
Scroll through to explore six eerily lovely abandoned houses.
Chattanooga, Tennessee | Swingers Tiki Palace
#1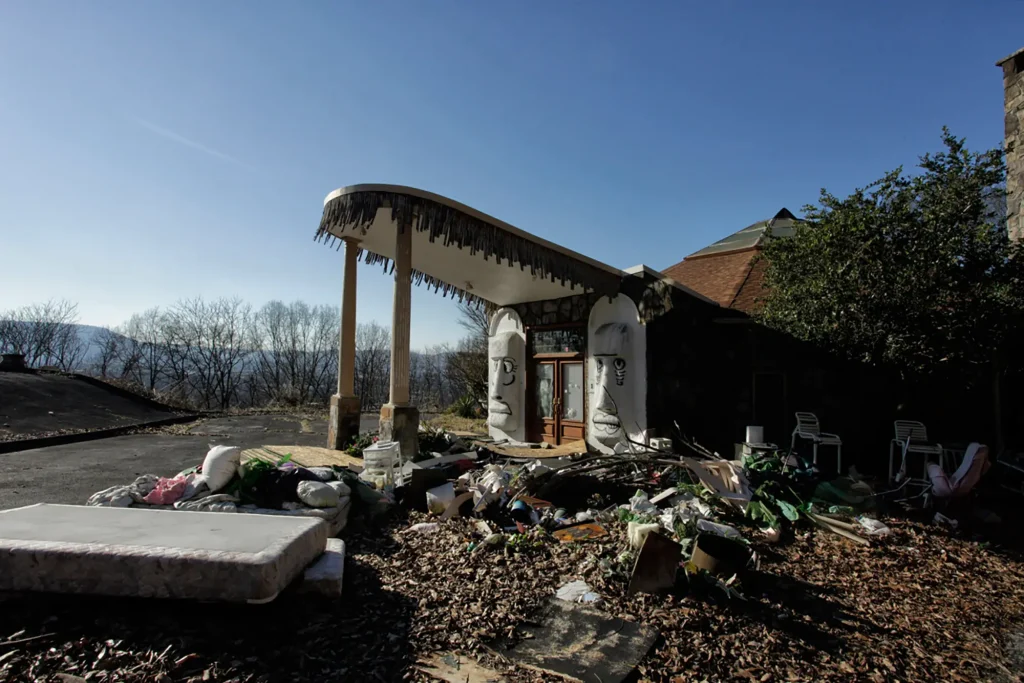 This Chattanooga landmark was erected in 1972 as a private residence for strip-club magnate Billy Hull.
According to Abandoned Southeast, the anticipation of the party palace, which took 14 months to create, resulting in almost 10,000 people attending the housewarming celebration.
The 5,600-square-foot mansion was designed to hold spectacular parties, with three bedrooms and 4.5 bathrooms. It was most notable for its one-of-a-kind Playboy Bunny-shaped pool, which had swim tunnels connecting to separate guestrooms. The pool, surrounded by real palm trees, was the main point of the property, which would be the first thing you noticed the instant you arrived.
#2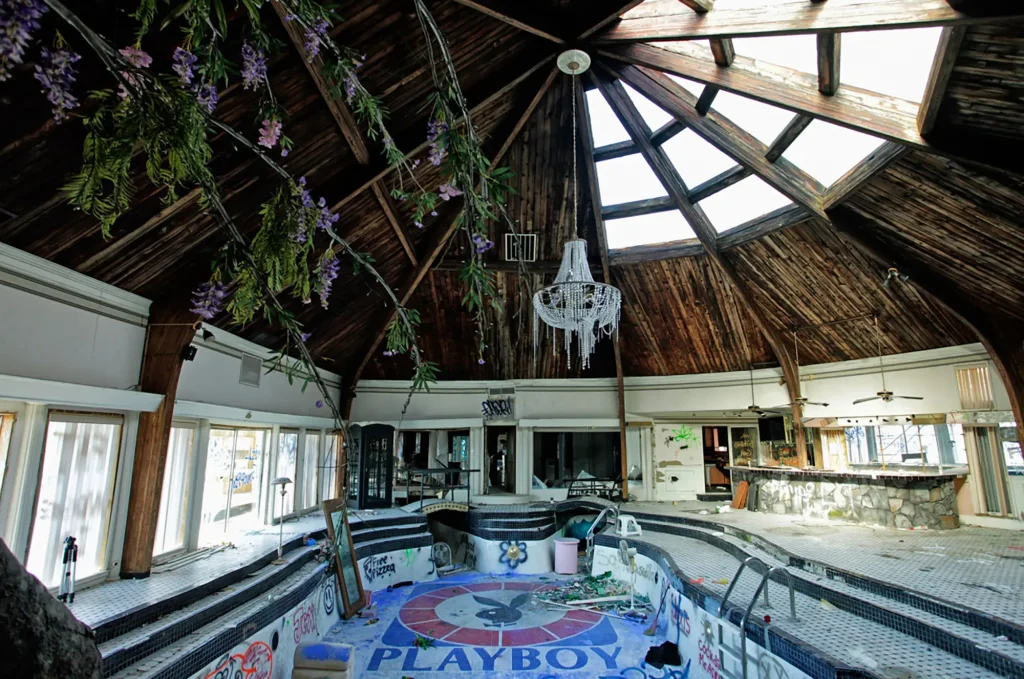 #3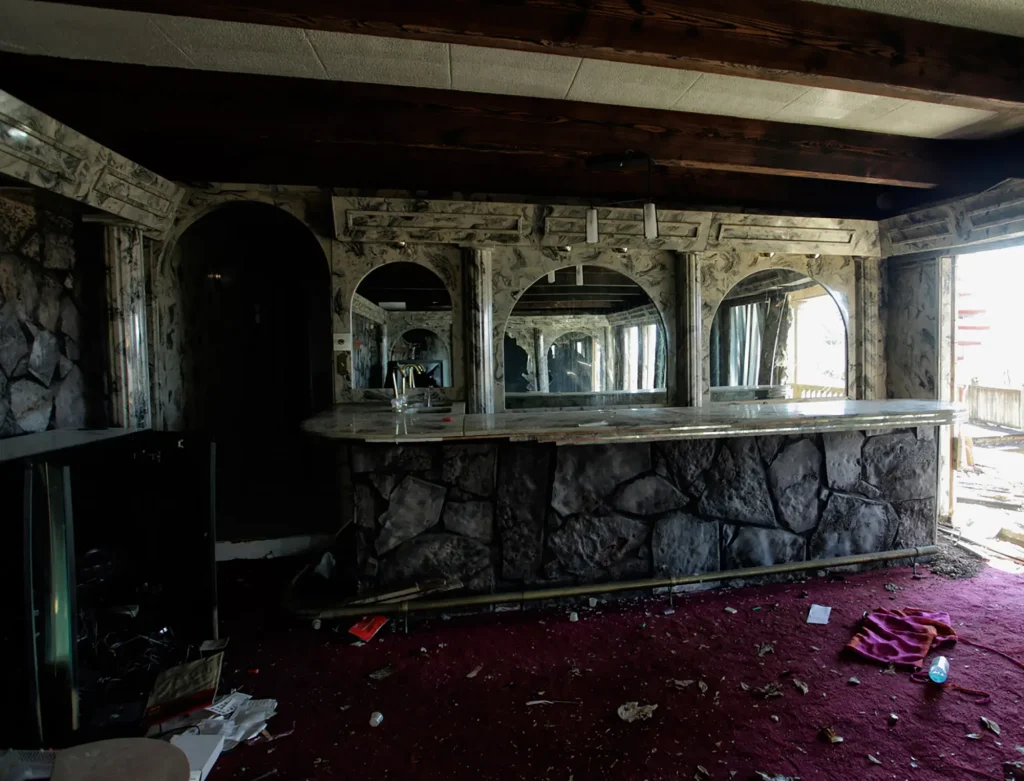 Marble adorned the corridors and bathrooms from floor to ceiling. The walls of several rooms were covered with palm matting, Tiki-style bamboo, and animal heads. In the back of the home, there was also a large marble bar surrounded by mirrored walls going to the outside.
The terrace had a 12-person Jacuzzi, a copper bar, and a big sauna.
#4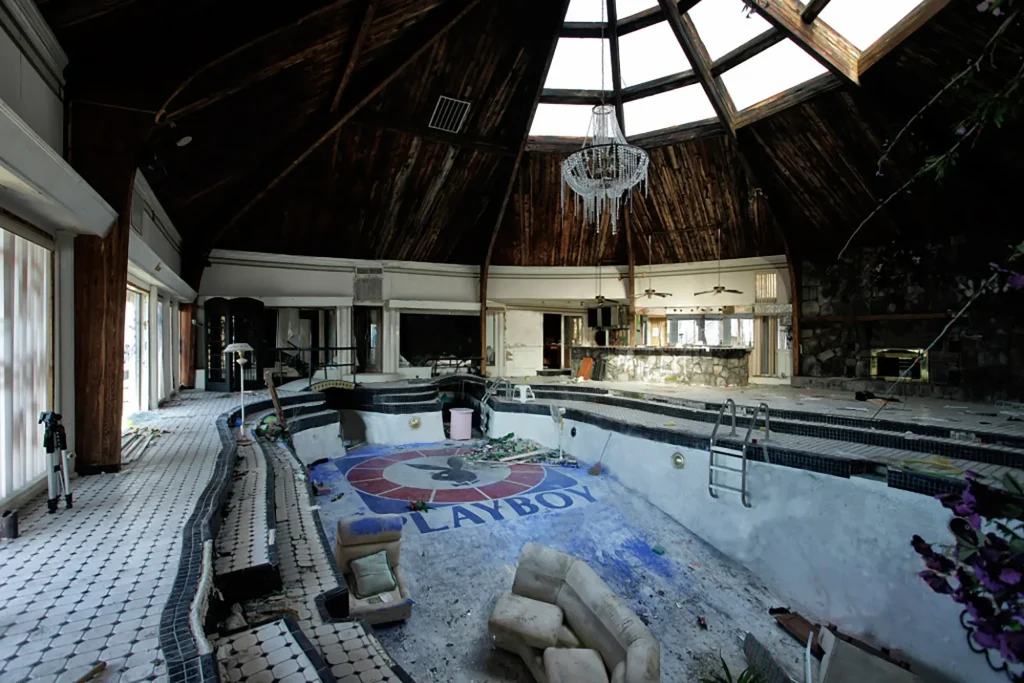 #5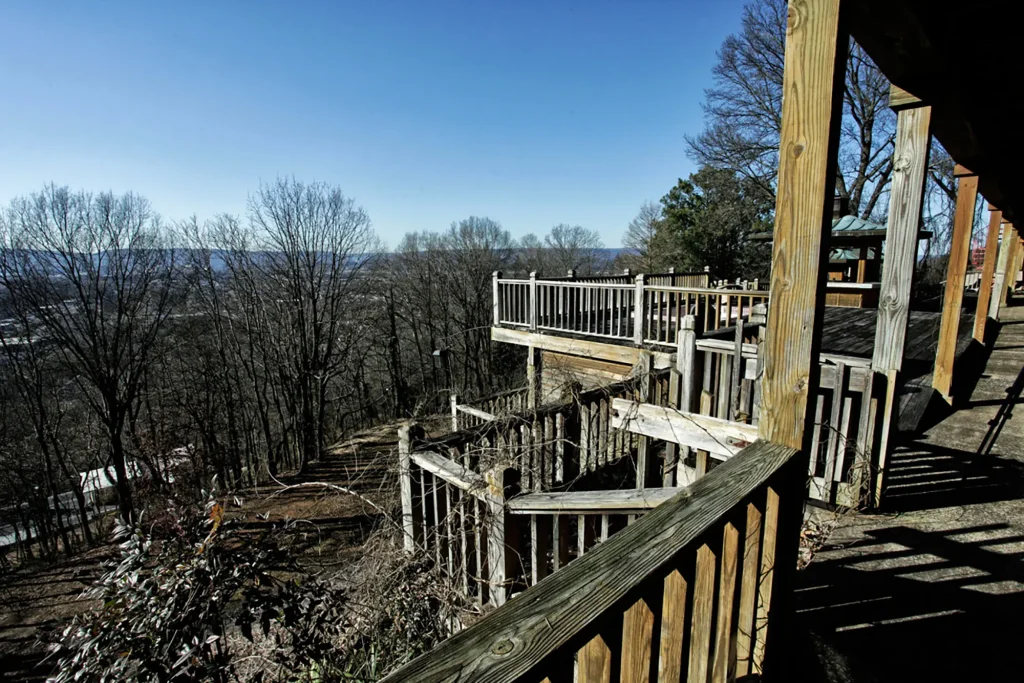 But what began as a dream house for Hull rapidly became a nightmare.
Larry Parker, a friend of his, shot and murdered Roland Hargis as he was leaving the Tradewinds Night Club on May 3, 1973. Gloria Hull, Billy's wife, had a relationship with Hargis.
Billy was convicted of hire-murder and sentenced to 20 years in jail.
#6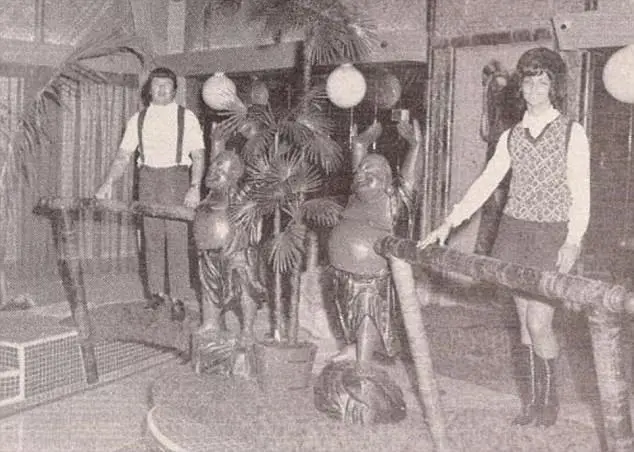 #7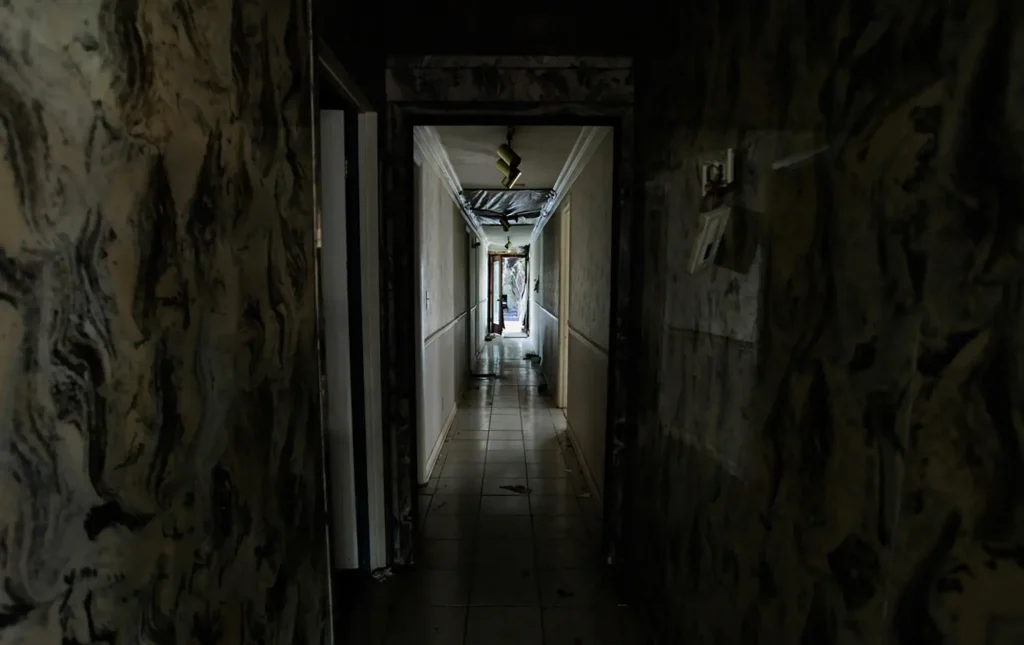 Hull was bankrupt by the 1980s. Charges of tax evasion took a financial toll on him while he was still jailed, according to court records.
Hull passed away from cancer in 2008. Following then, a few family members moved in and out of the house until it was sold.
It was placed for sale in 2014, but by 2015, it had been extensively damaged and driven into foreclosure. The government eventually confiscated it owing to unpaid taxes.
Swingers Tiki Palace was destroyed on September 7, 2017.
Aberdeen, North Carolina's Page Mansion
#8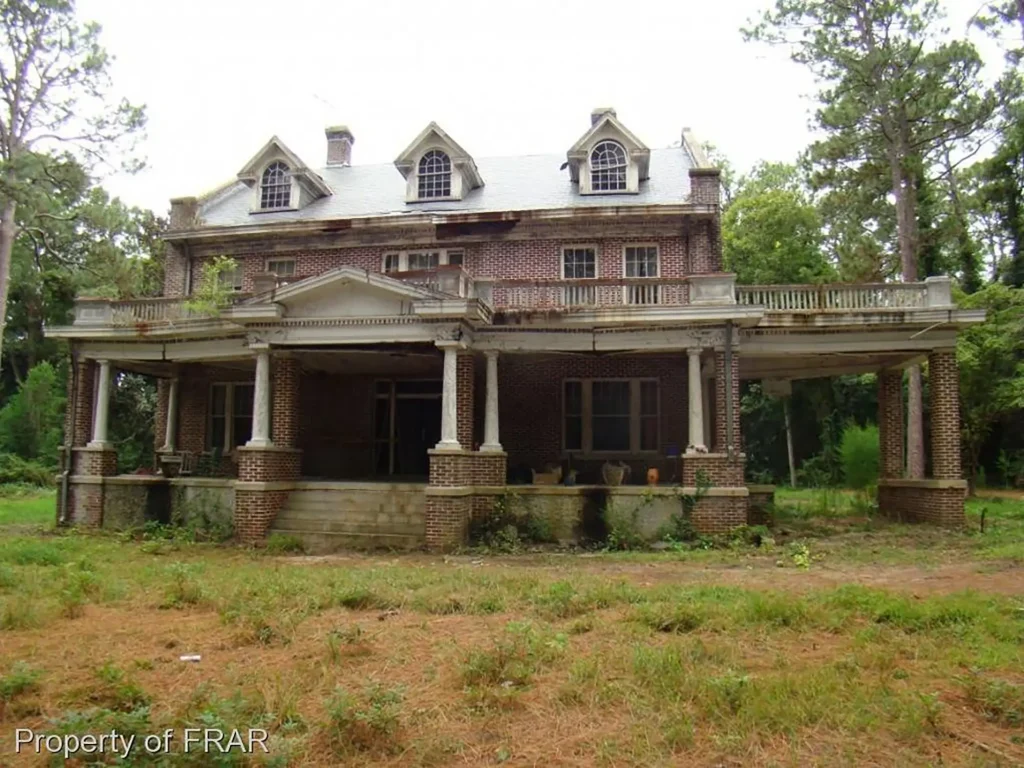 This ancient 6,000-square-foot brick house in Aberdeen, North Carolina, had been sitting idle for nearly40 years, concealed beneath an overgrown landscape.
The residence, designed by J.M. McMichael and erected in 1913, has six bedrooms, four baths, and servants' quarters, as well as a special set of stairs going straight into the butler's pantry and the kitchen. The mansion had a classic central hall, a grand staircase, formal dining rooms, and parlors.
#9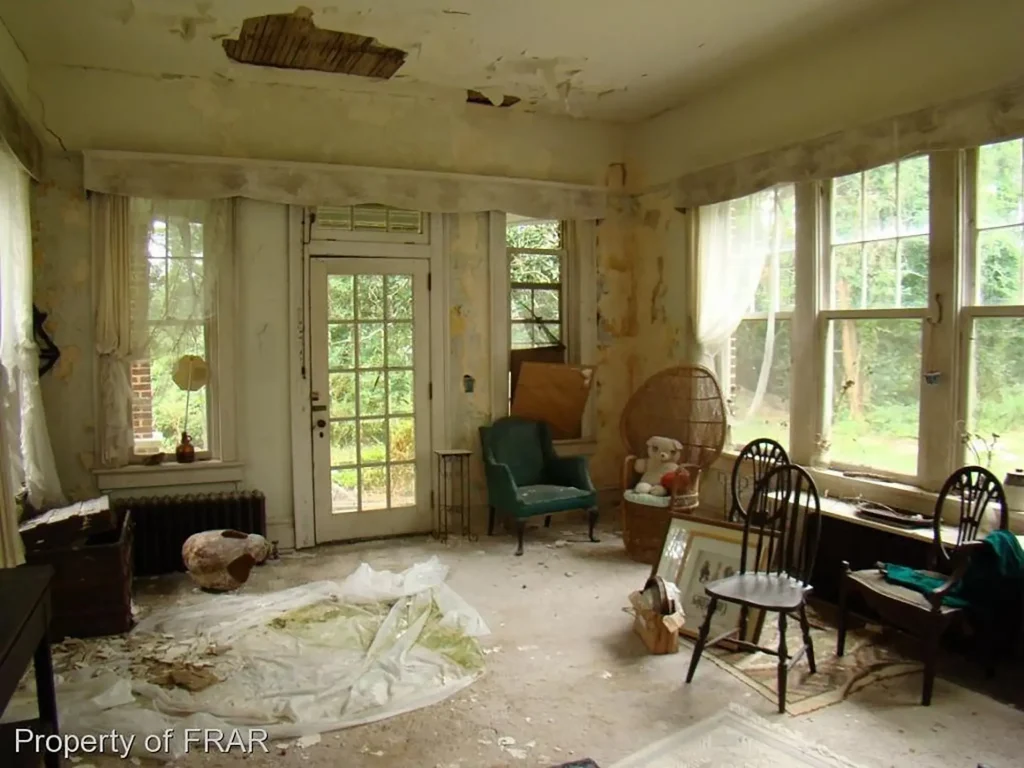 #10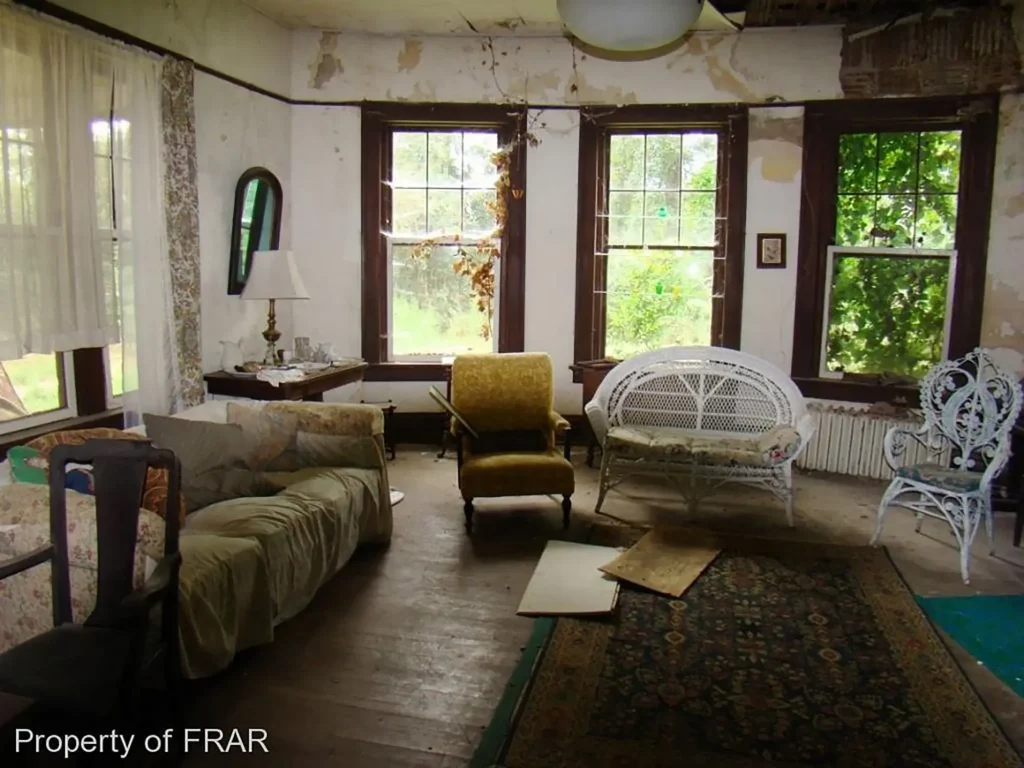 Allison Francis "Frank" Page began acquiring large tracts of pines in 1880 and built a timber mill on Devil's Gut Creek, subsequently renamed Aberdeen Creek. Aberdeen's economy thrived under Page, who was in charge of building numerous homes for his neighbors. He also erected this house for his family on a hill overlooking Aberdeen Lake, which became known as Page Hill. It is one of just a handful of ancient Page family residences that recall a time when affluent businessmen altered the surrounding environment.
The Page-Wilder House was previously known as the Page-Wilder House and was temporarily dubbed Willow Oak Manor in recent years after businesspeople failed in their attempt to transform the abandoned mansion into a special-events facility.
#11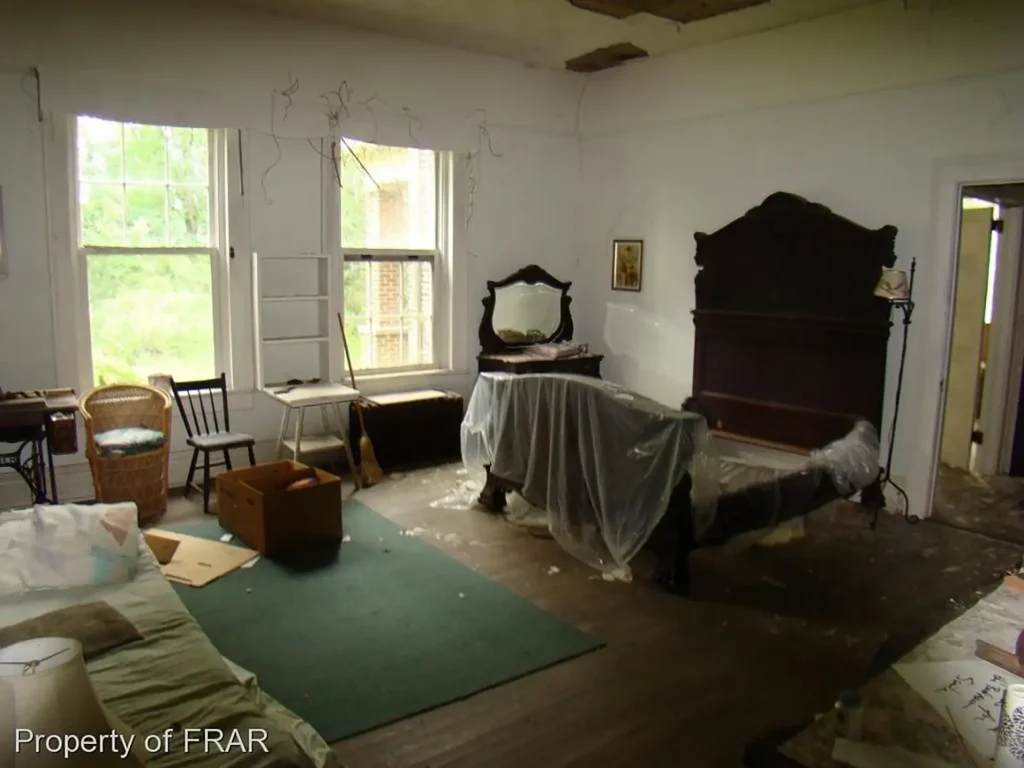 #12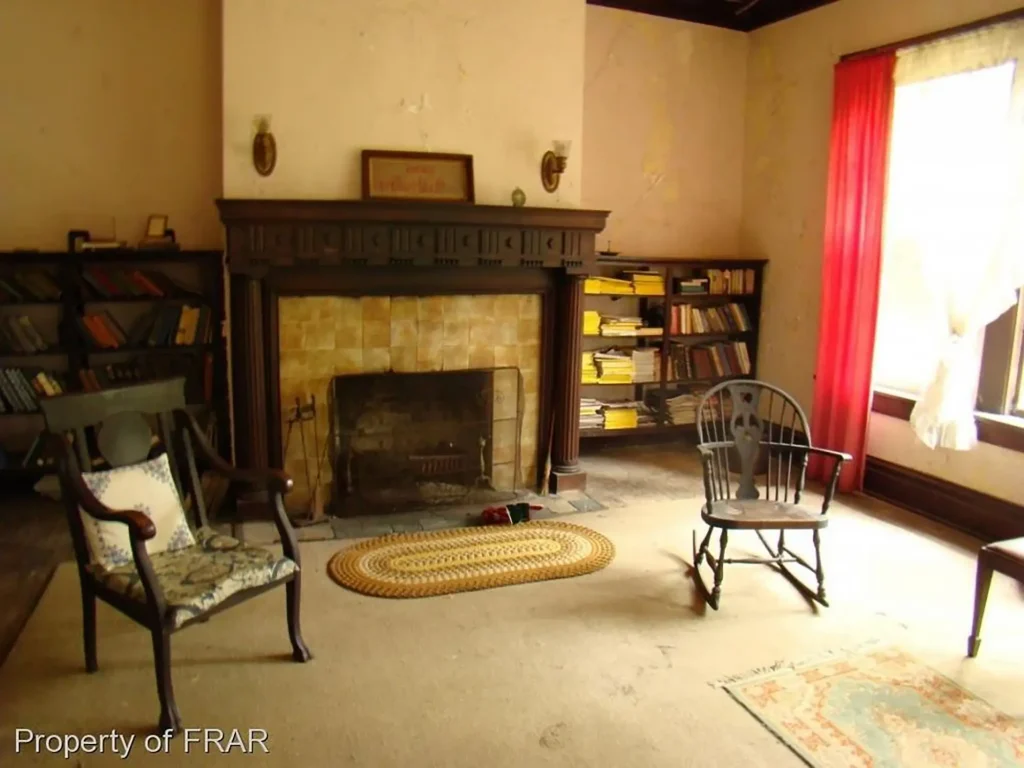 The mansion, now known simply as the Page Mansion, was placed for sale in 2017 and was only accepting cash offers.
This gorgeous mansion on 1 acre of property required some big TLC to restore it back to its spectacular past — and that wish came true when it found some happy owners.
#13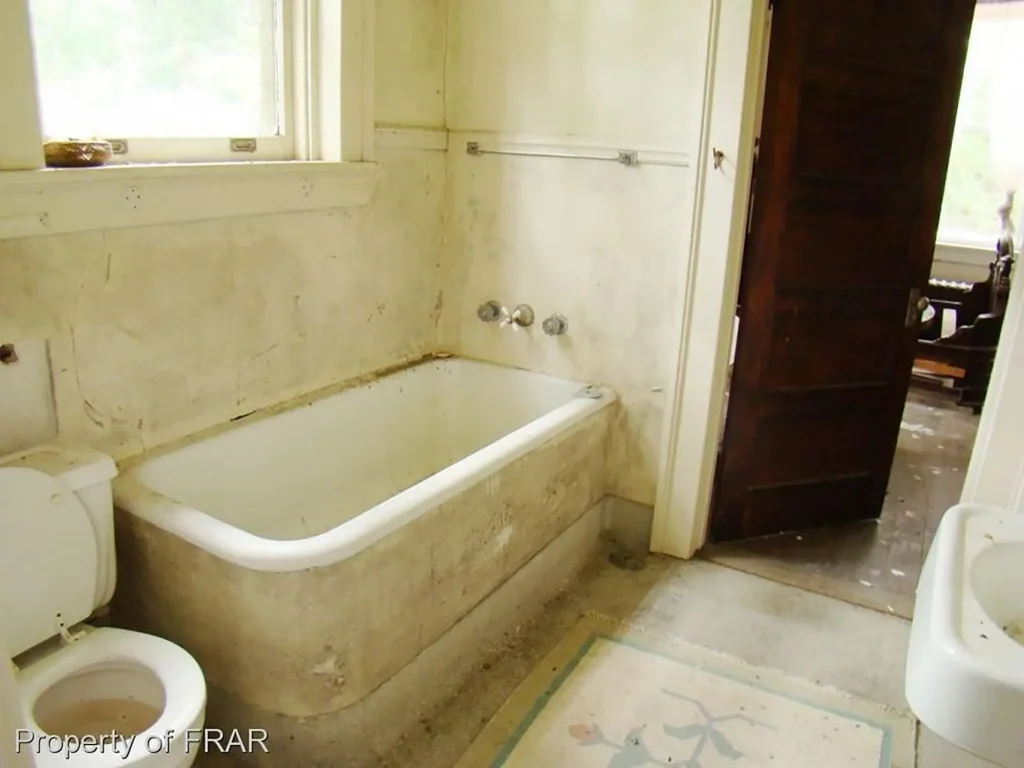 Abby and Trey Brothers of North Carolina saw the home on the market a year later and decided to buy it, restore it, and expand their family.
"I discovered our house on April 1 — and this is not an April Fool's prank,"Abby told the Sway. "I wasn't even looking near Moore County at the time, but by simple mistake, I enlarged my search area. The Page Mansion was right there. I texted a picture of the house to my spouse with the comment, "Let's purchase it and refurbish it."He quickly phoned me to inquire about the house, and we began our inquiry. Without a doubt, it was love at first sight!"
The Outlaw House is located in Mobile County, Alabama.
#14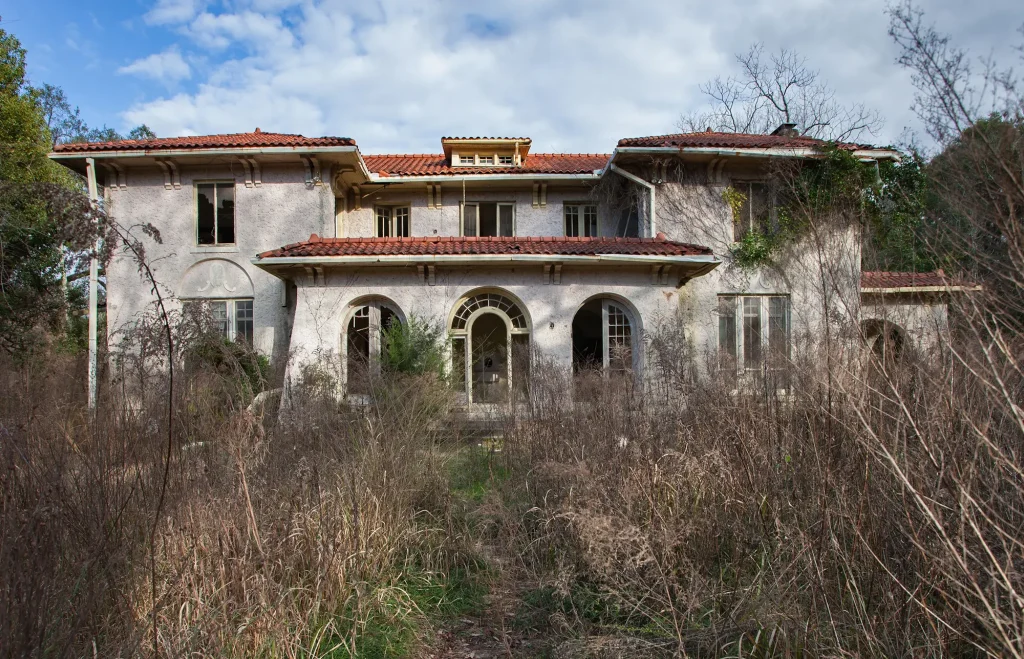 This 1914 villa was previously regarded as one of Alabama's best examples of Spanish Colonial Revival architecture. According to Abandoned Southeast, George Outlaw bought the house in 1925 and turned it into the southern franchise eatery Morrison's Cafeteria.
The chain's success may be attributed to its simple homestyle cuisine, self-service, and low costs.
#15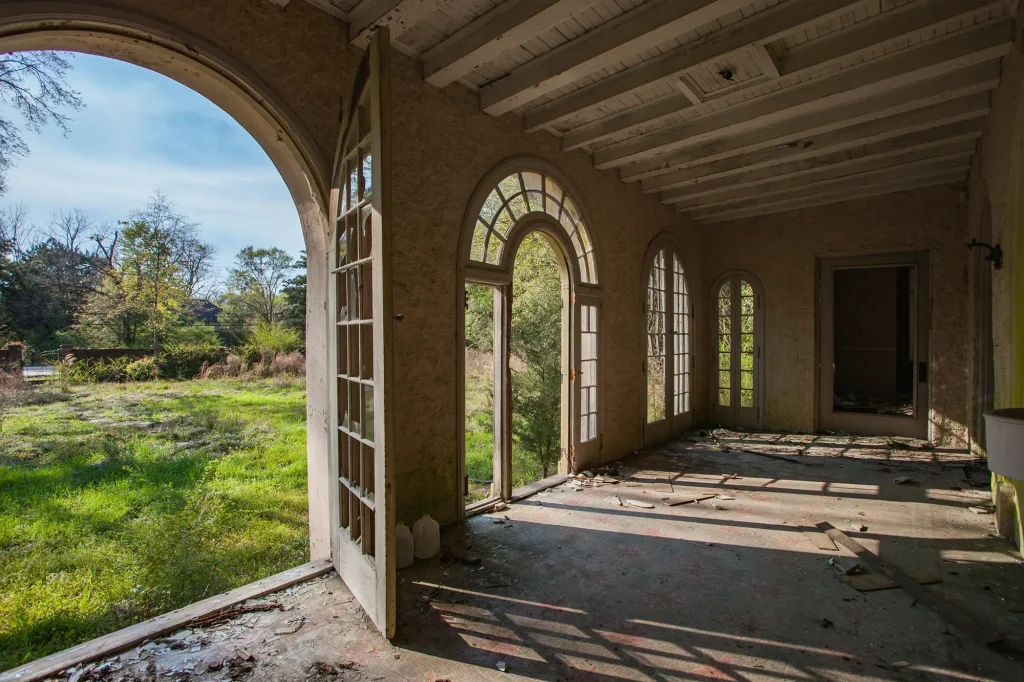 #16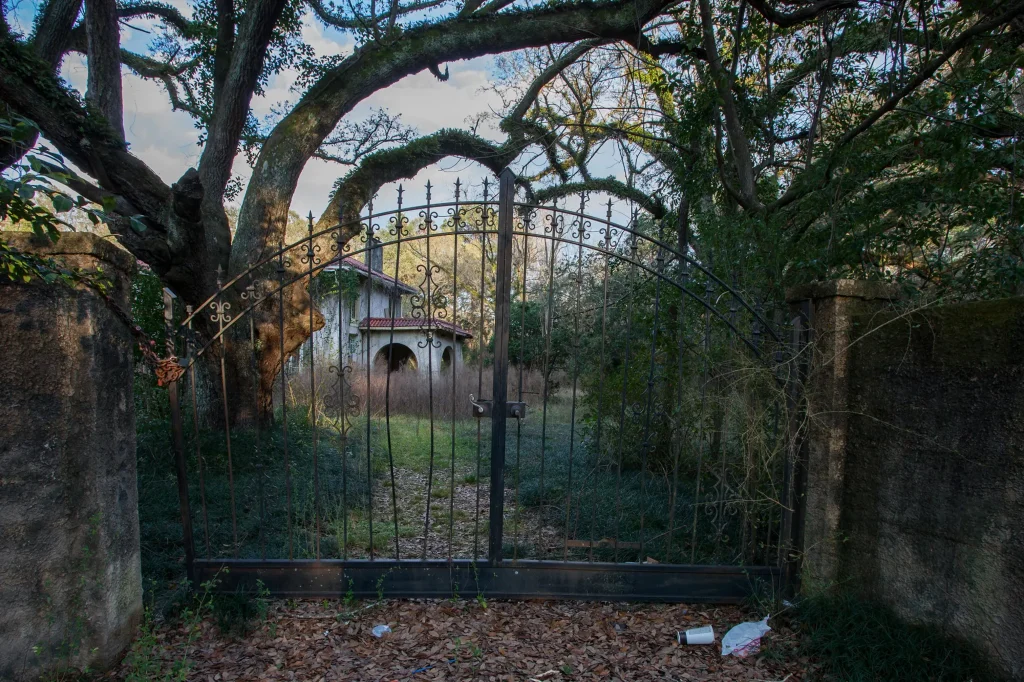 The Mediterranean-style villa was designed by famous architect George Bigelow Rogers and has thick stucco walls, arched doors, and overhanging eaves. Rogers is credited for designing several of Alabama's iconic structures, including the Mobile Public Library, the Bellingrath House, and the Van Antwerp Building.
Because there are no records of the home's sale, it is assumed Outlaw won it in a poker game.
At the time, the estate featured 120 acres of land, as well as a 17-acre lake known as Outlaw's Lake.
#17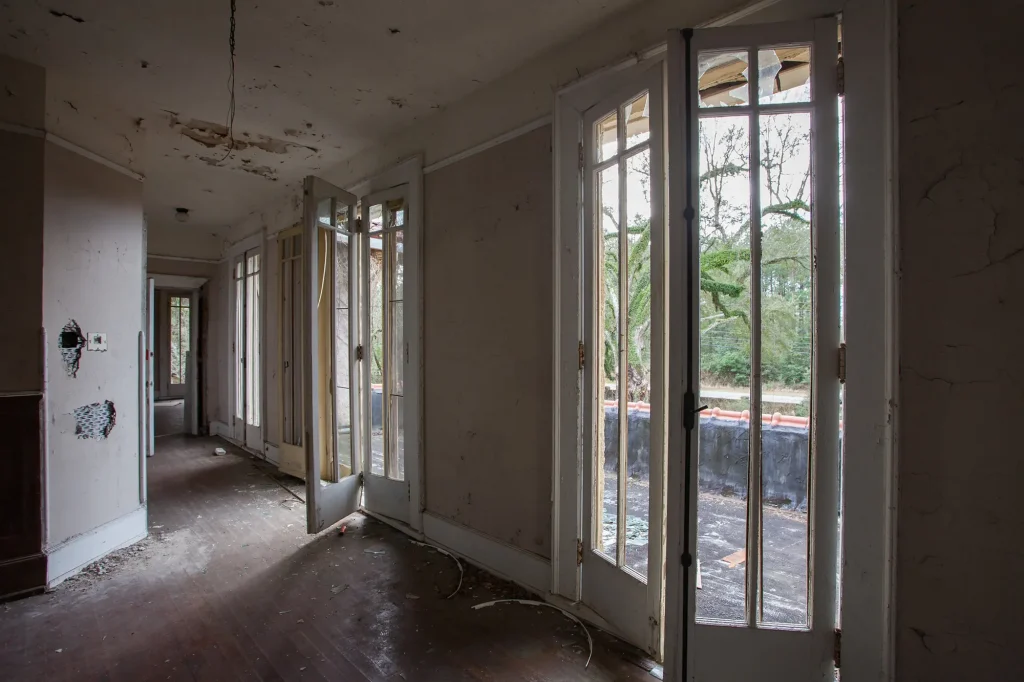 #18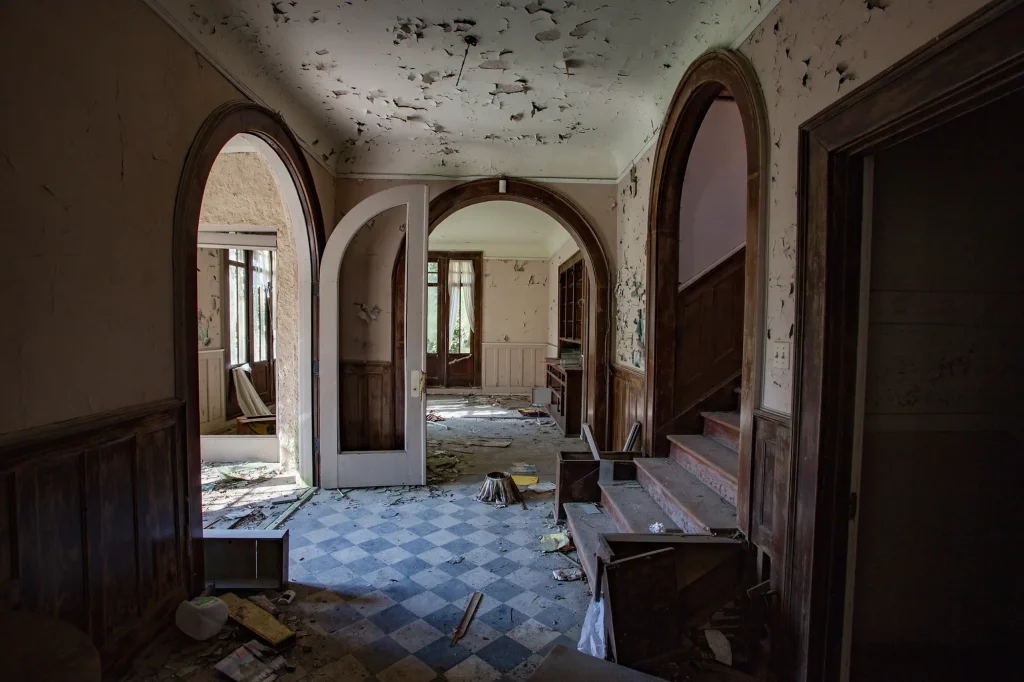 Following Outlaw's death in 1964, his adult son returned from the city to refurbish the property for the local police chief. Then, in the 1980s, his son resided in the house until a squabble developed when he was elected mayor of Mobile. He and his family were compelled to relocate within Mobile city boundaries.
The Outlaw family still owns the now-abandoned mansion, and a piece of the land is utilized for hunting and tree farming. However, there are no plans to remodel the house in the near future.
#19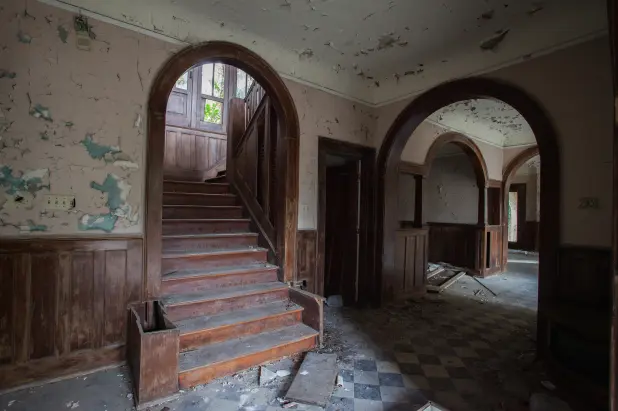 #20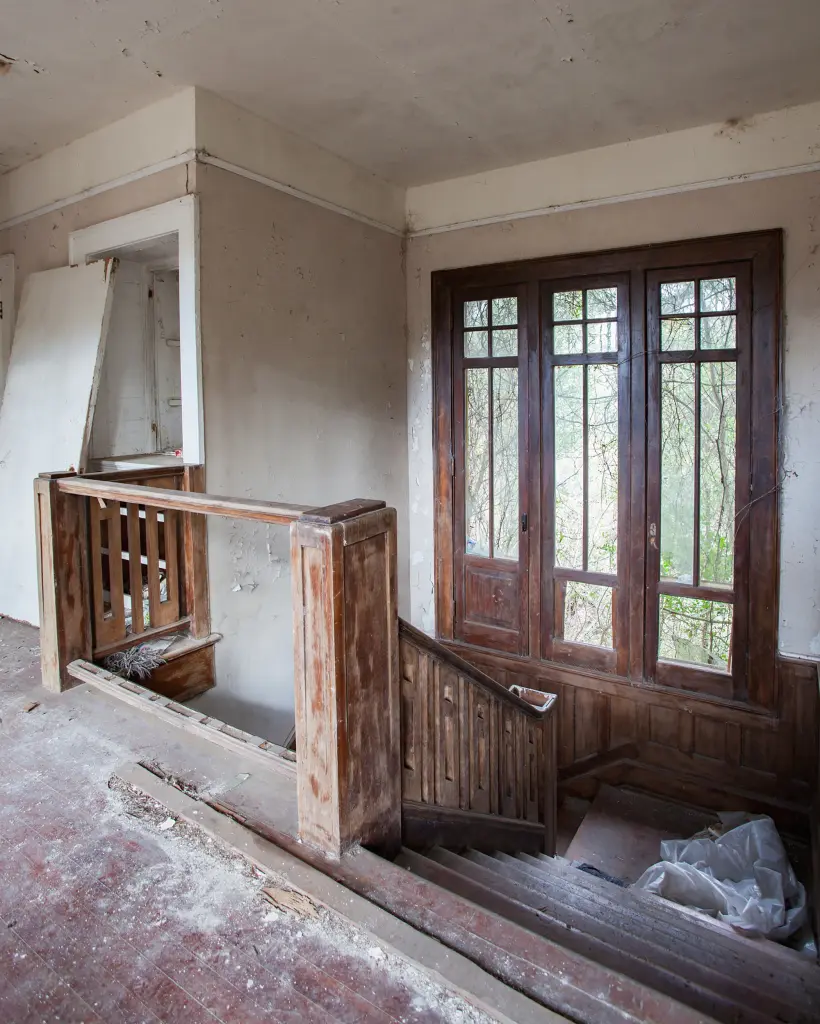 Lynnewood Hall is located near Elkins Park, Pennsylvania.
#21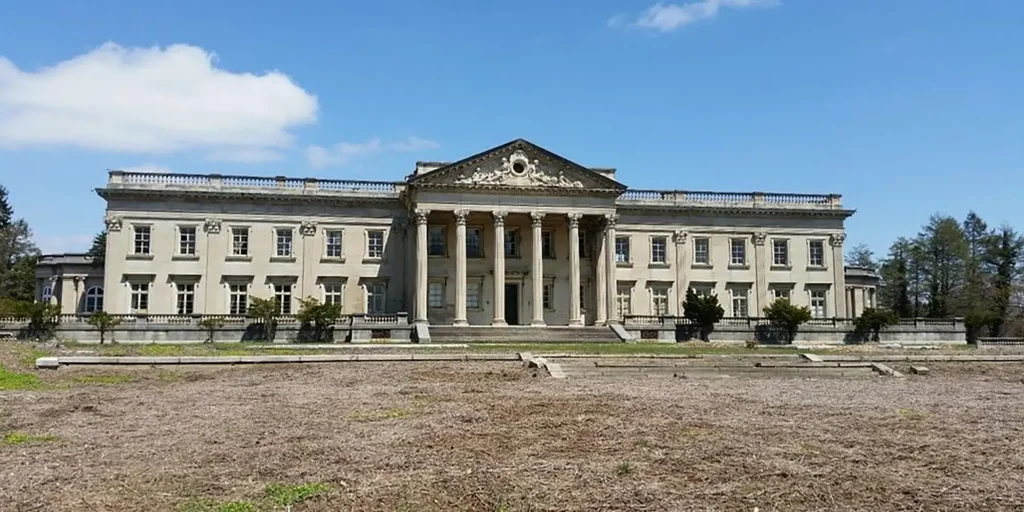 Lynnewood Hall is Philadelphia's biggest remaining Gilded Age mansion and has been described as a haunted house. The neoclassical property has 110 rooms and is situated on over 34 guarded acres of land. There are 55 bedrooms and 20 baths in those rooms.
The abandoned home is 70,000 square feet in size. It was first advertised for $16.5 million in 2017, but the price was dropped to $11 million two years later. The estate has now been pulled off the market due to a lack of interest.
#22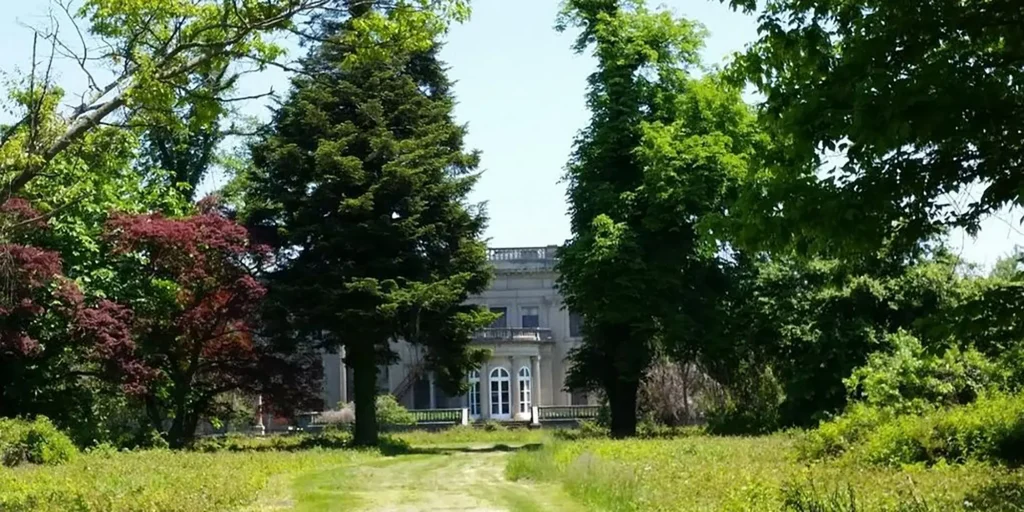 It was created in 1897 by architect Horace Trumbauer for manufacturer Peter A.B. Widener. Widener was a founding member of the Philadelphia Traction Company, which electrified the city's trolley lines and expanded into other major US cities.
He leveraged his company's income to become a founding member of US Steel and the American Tobacco Company, as well as investing a considerable portion of his profits in Standard Oil, which significantly increased his fortune.
#23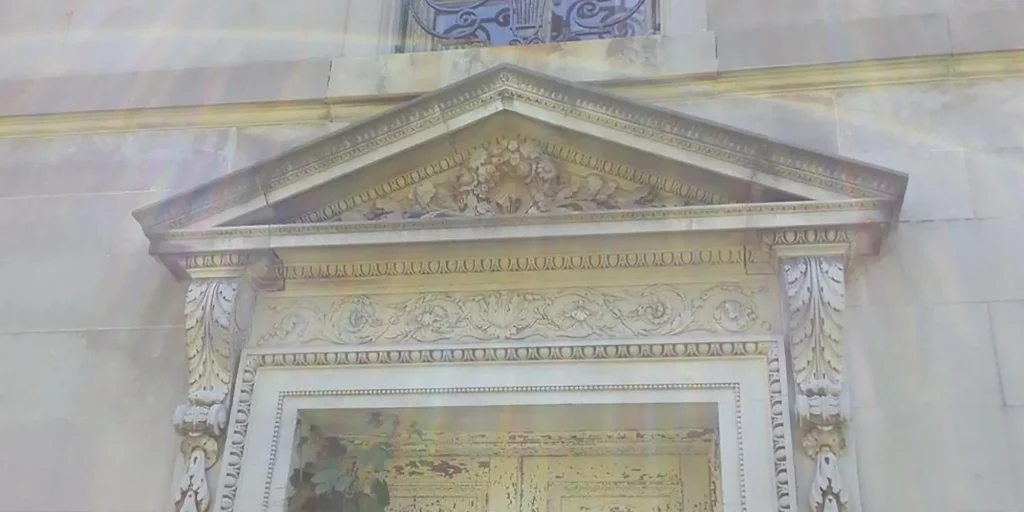 Widener and his son kept one of the most important private art collections of European masterpieces and decorative arts at the Lynnewood residence. He gave the National Gallery of Art around 2,000 sculptures, paintings, and ornamental, and porcelain works. Raphael' "Small Cowper Madonna,"Bellini' "The Feast of the Gods," eight van Dycks, two Vermeers, and fourteen Rembrandts were among the works on display.
#24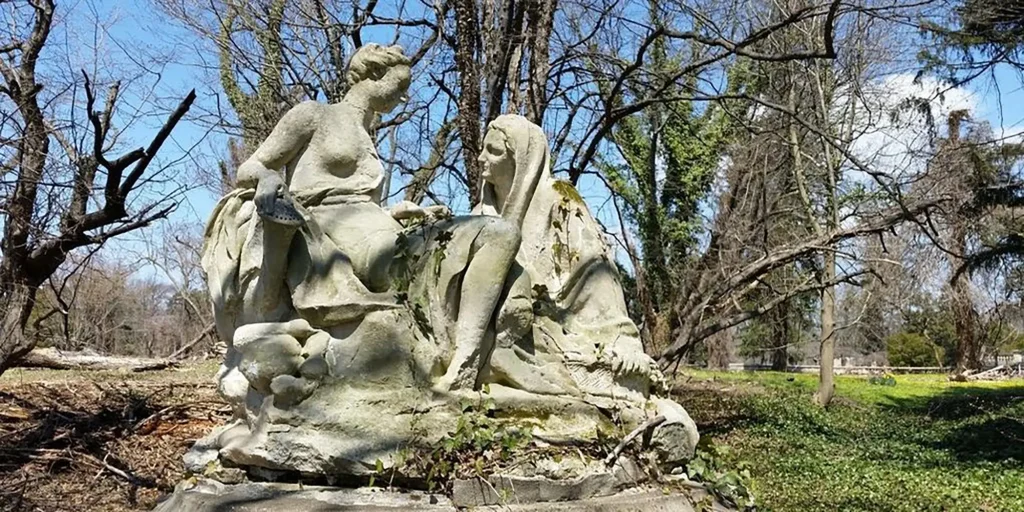 Aside from the beds, the estate had a big art gallery, a ballroom that could seat 1,000 people, a swimming pool, wine cellars, a farm, carpentry and upholstery workshops, and an electrical power plant.
The home suffered a general deterioration after Widener's death. It was placed on the Preservation Alliance for Greater Philadelphia's list of endangered historic sites in 2003. It's on the National Register of Historic Places.
#25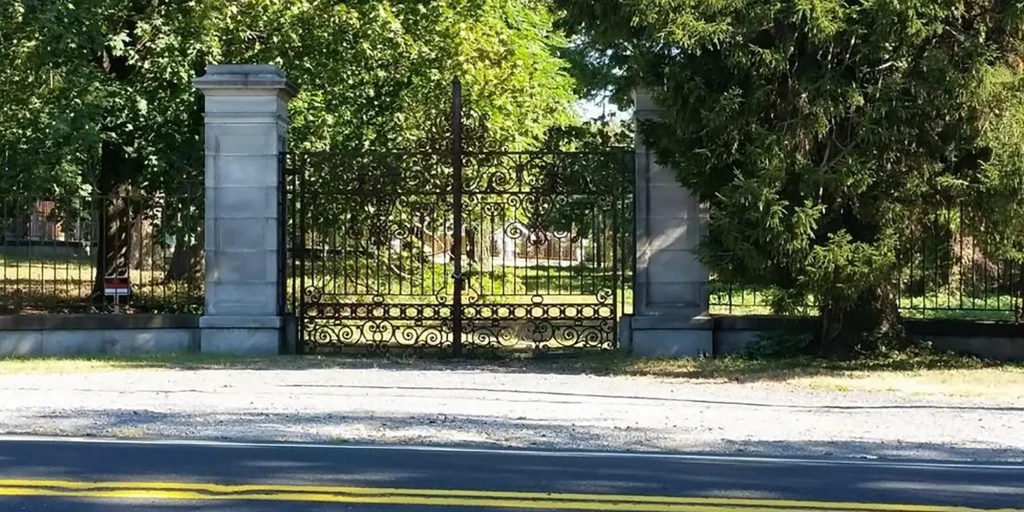 #26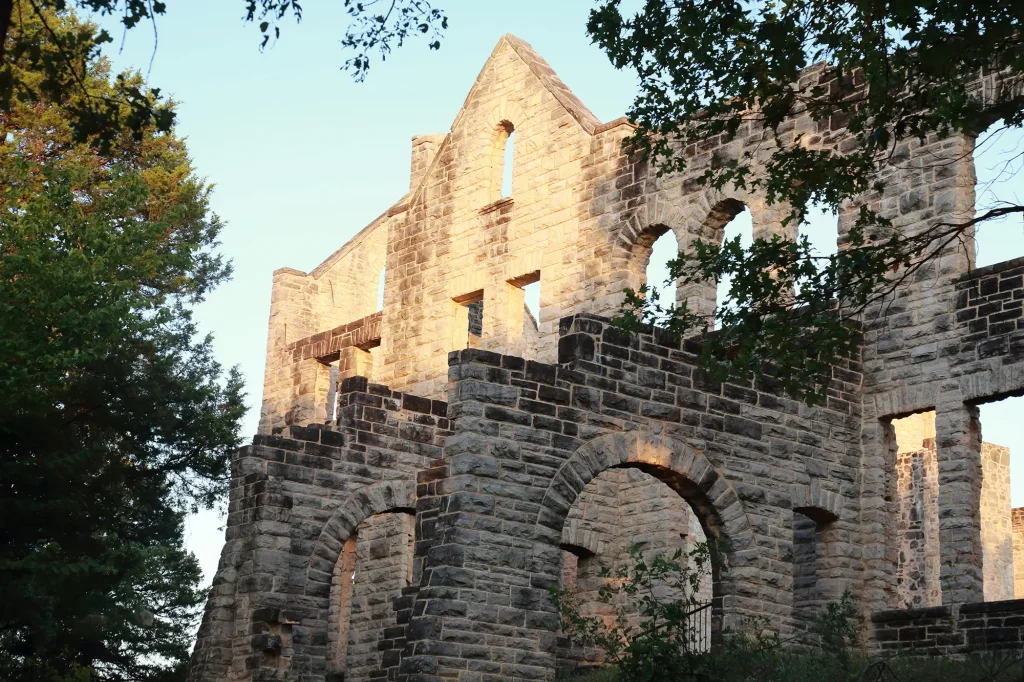 Ruins of Ha Ha Tonka State Park | Missouri
#27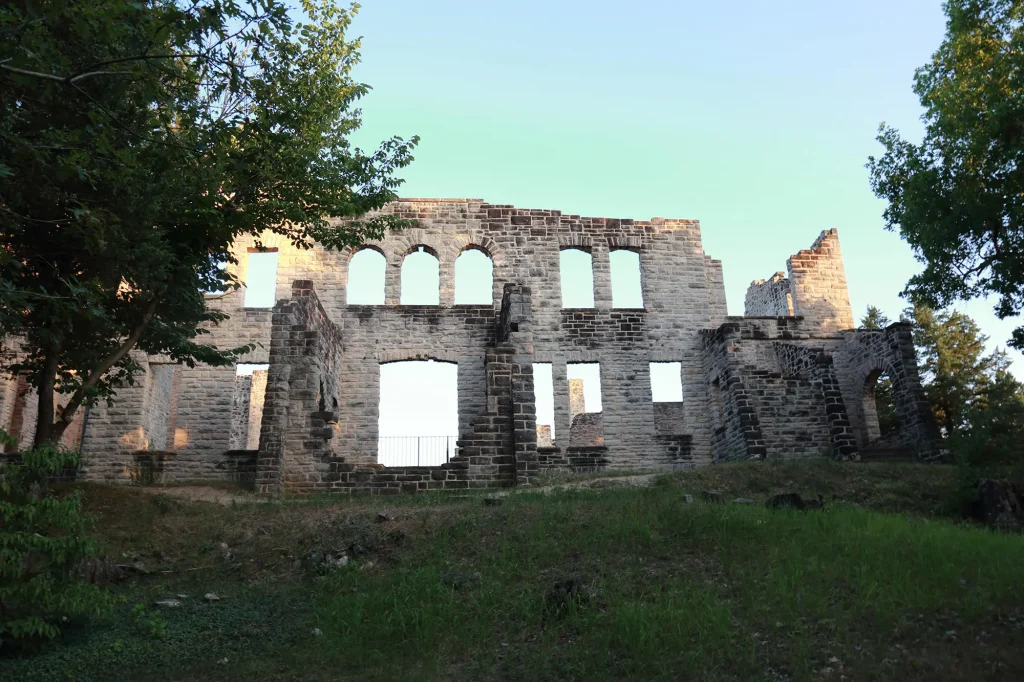 It was meant to be a castle, but it's now simply lovely ruins.
Robert McClure Snyder, a Kansas City industrialist, began work on the Ha Ha Tanka ruins in 1905.
Snyder bought the sprawling property following his first visit in 1903.
#28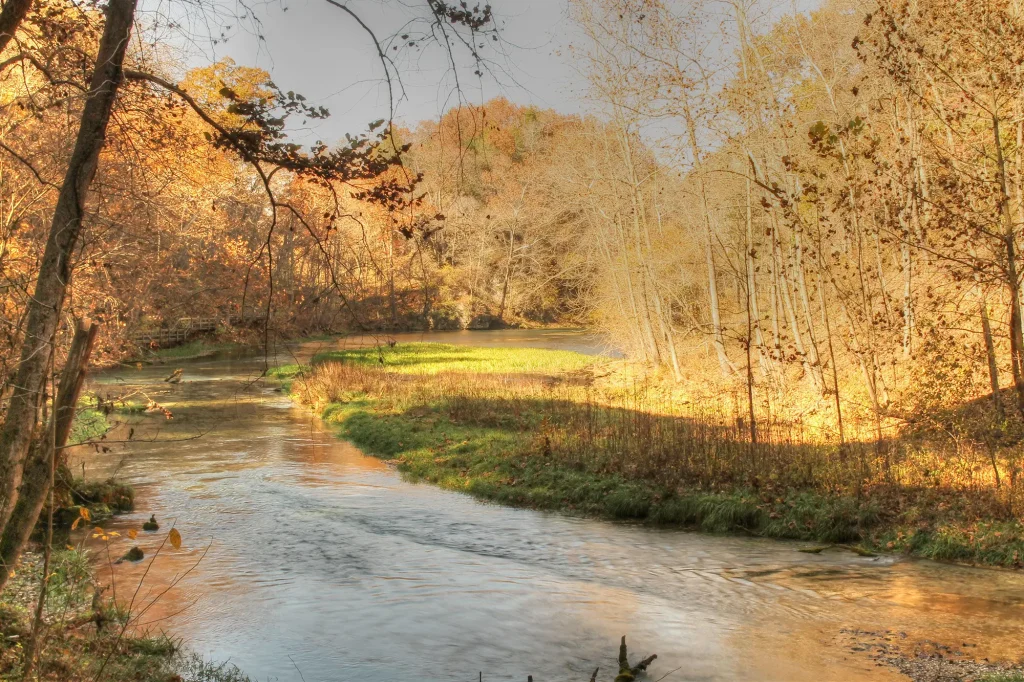 #29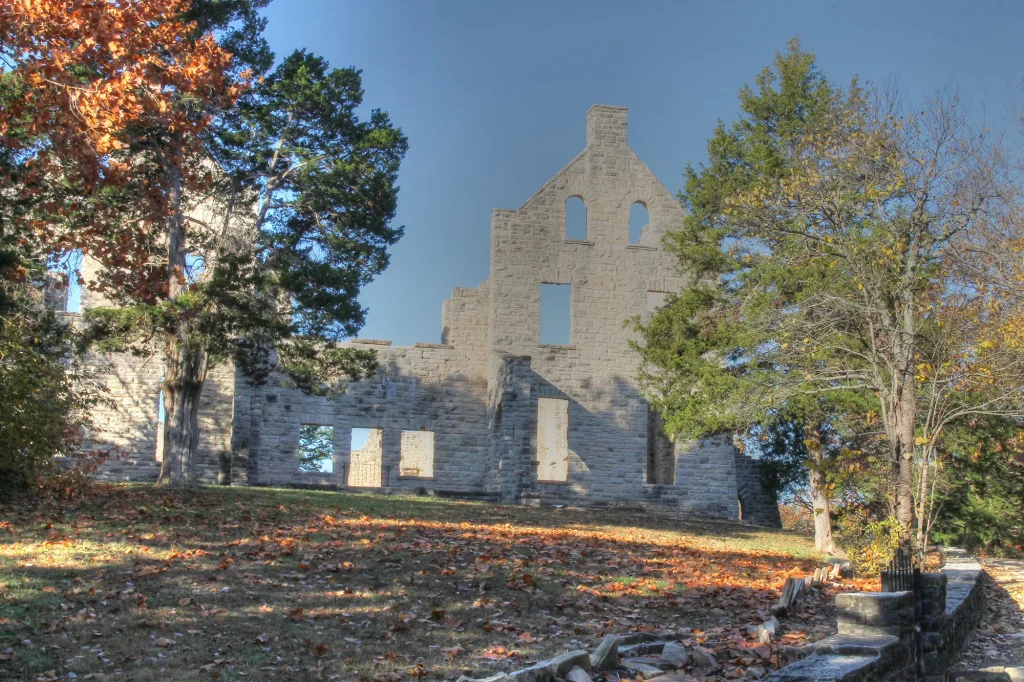 Ha Ha Tonka is called after the property's natural springs and means "happy waters."
Unfortunately, Snyder died in a vehicle accident in 1906, before the castle was finished. His sons then finished the house just in time for the 1929 Wall Street Crash.
The property was used by the family as a summer and weekend house, until the 1930s when it was operated as a hotel.
The castle was destroyed by fire in 1942, but 35 years later, the state bought the area and turned it into a public park. It was first open to the public in 1978.
The Carleton Island Villa is located in Cape Vincent, New York.
#30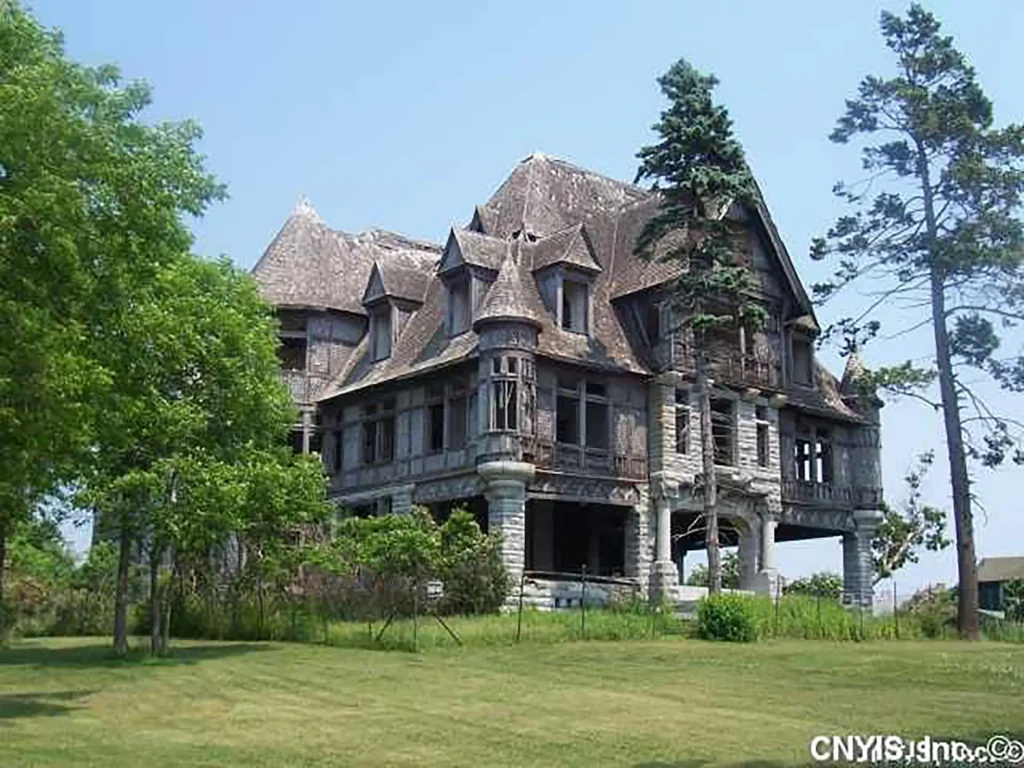 The Carleton Island Villa has 50 rooms and lies on 6.9 acres. The estate was built in 1895 and remained as a private residence until 1927. It has since remained unoccupied.
This beast will set you back $495,000. Think again if you think that's a good deal for a genuine mansion. Millions of dollars will be needed to restore the severely deteriorated property to its former splendor.
#31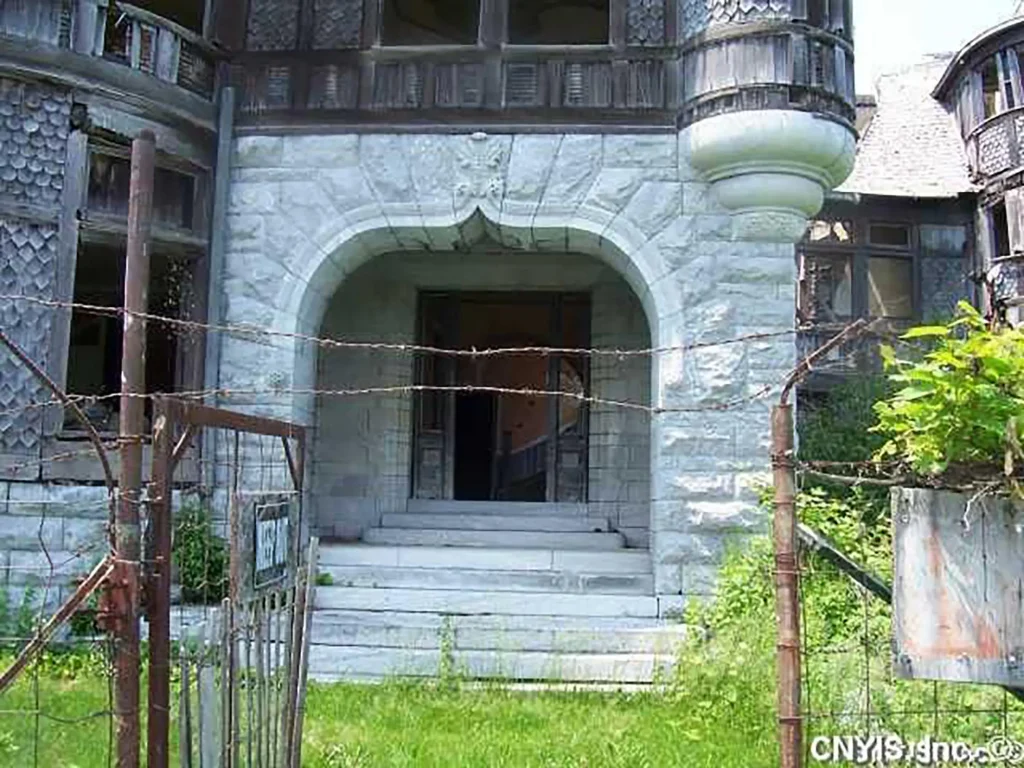 The house has been on the market for more than three years and has yet to find a buyer.
The once-grand estate was erected on the small island as a holiday home for industrialist William O. Wyckoff, who made his wealth as head of E. Remington & Sons' newly created typewriter branch.
#32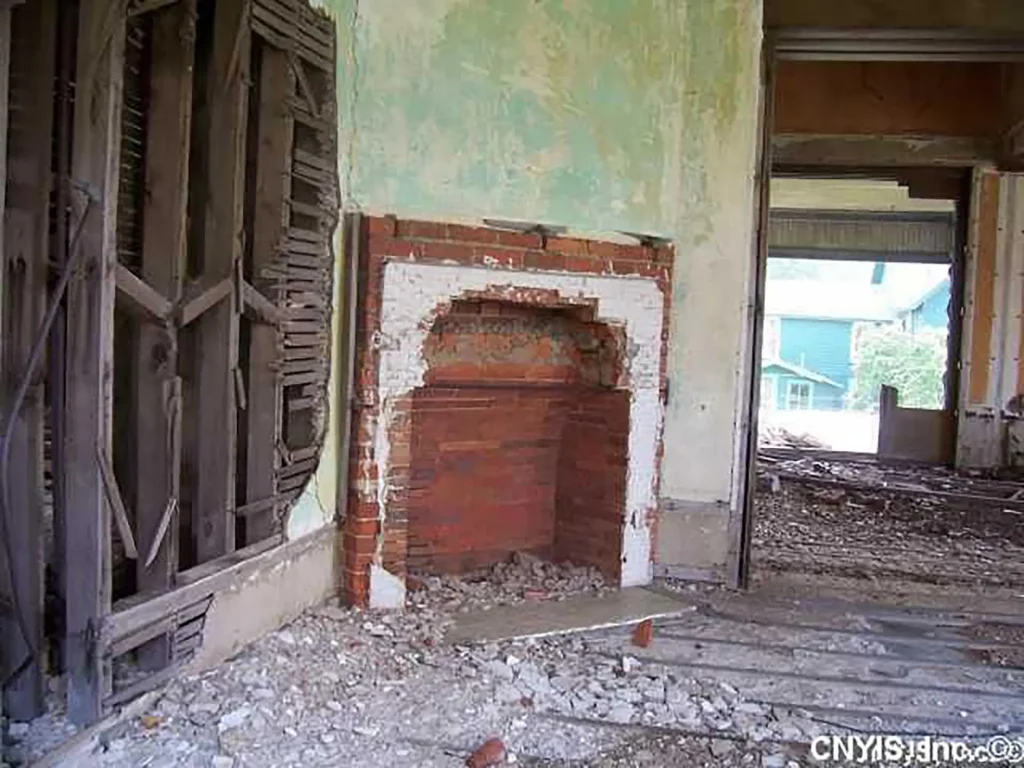 #33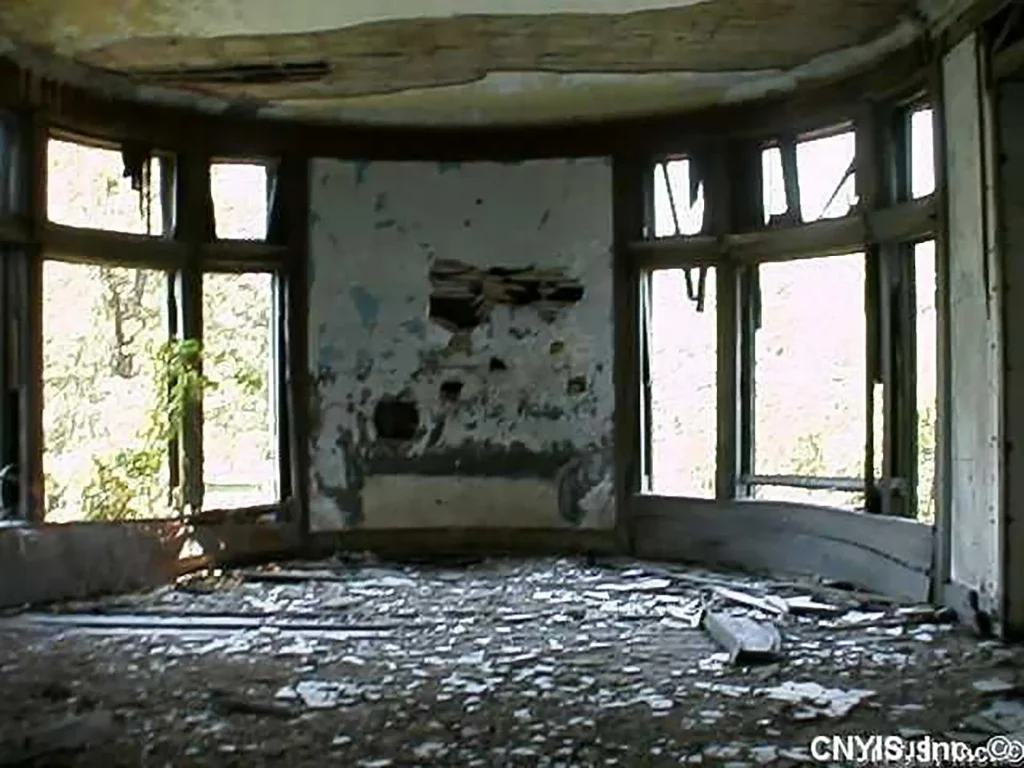 The home was designed by William Henry Miller, a well-known Cornell University architect, and served as Wyckoff's residence relatively briefly. He supposedly died of a heart attack after only one night at the home.
His wife died of a heart attack just a few months before they moved into the house.
#34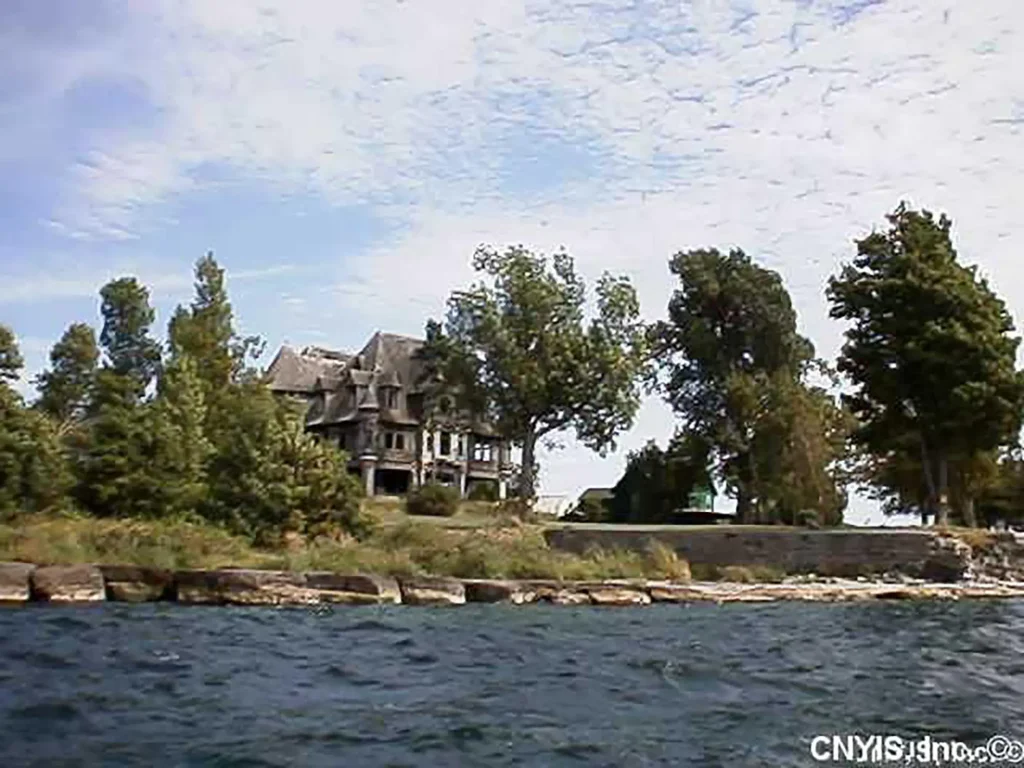 The house was eventually passed down to his son, who lived there until 1927. The family lost a lot of money during the Great Depression. General Electric purchased the property in the 1930s with the intention of using it as a business retreat.
Bad timing struck once again, with the onset of World War II. The corporation had to abandon its plans, and contractors were brought in to remove items from the tower base, including the marble covering.
The home's current listing agent believes that it will cost up to $12 million to fix up.