Look At These Cats. The Exact Alter Ego Of The Owners
The pet we choose for ourselves most certainly lives their whole life – literally – next to us. So, there's no wonder if they start to look and behave like your carbon copy, also known as the alter ego. After all, the saying the descended for generations isn't wrong, not at all. The pet becomes the counterpart of its owner.
If you still do not believe it, we assure you that you will have your jaw dropped on the floor after you finish this article while your eyes get as big as golf balls.
"Do You Look Like Your Cat?"
It's a project of Gerrard Gethings, a London based photographer. Gerrard has a unique and funny way of capturing his audience. And no doubt, from the topic of the project itself, you must now have guessed what it is.
He takes portraits of people and their cats. But unbelievingly, both portraits exude so many obvious similarities between the pet and his master that one won't usually notice. The way he captures the portraits, the poses are well enriched and perfectly emboss these similarities between the two; when you place the two photos next to each other, one can only imagine the faces of the viewers.
You must be wondering why he's only favoring cats and cat owners. It is not his first project photographing pets and their owners. The very first project that inspired Gerrard Gethings for 'Do You Look Like Your Cat was none other than the"Do You Look Like Your Dog"
Since that project – that centered on dogs and their owners – received much love from the world, he needed another one, more engaging and equally inspiring as the former one; and this was that. Apparently, he found cats to be the next best option, and you and I both can see why.
It's true that taking photos of a feline is much more complicated and more complex than that of a dog. While we can easily command dogs into specific poses, cats would not follow such orders. But somehow, our beloved photographer succeeded in capturing the best yet random photos of these cats.
You can check both these projects of Gerrard through his social media, on Instagram, Twitter and his website gerrardgathings.com.
What's more hilarious is that the love and fame this project received from around the world inspired Gerrard to turn this into a game, and unsurprisingly, as you can guess, the name of the game is"Do You Look Like Your Cat?" too. It's a hilarious card game where you must guess and pair up photos of felines and their owners in the given 50 cards. Bellow, we gathered 17 of the most epic portraits from this series. You can scroll down to check them out.
More info: Instagram (Gethings) | Twitter | GerrardGethings.com | Instagram (Laurence King Publishing)
#1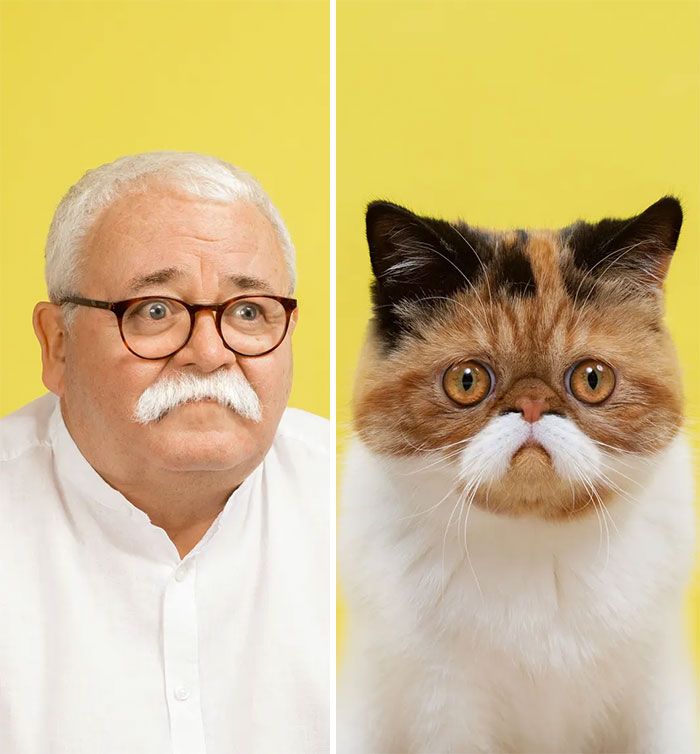 #2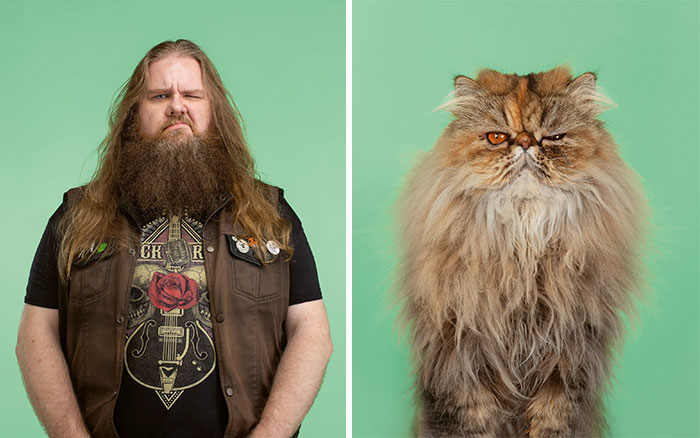 #3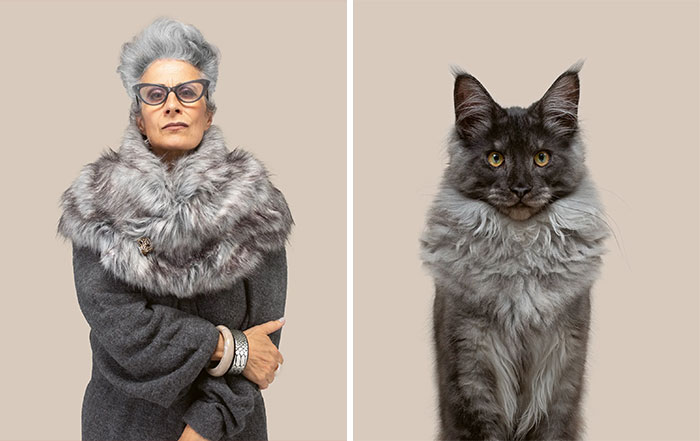 #4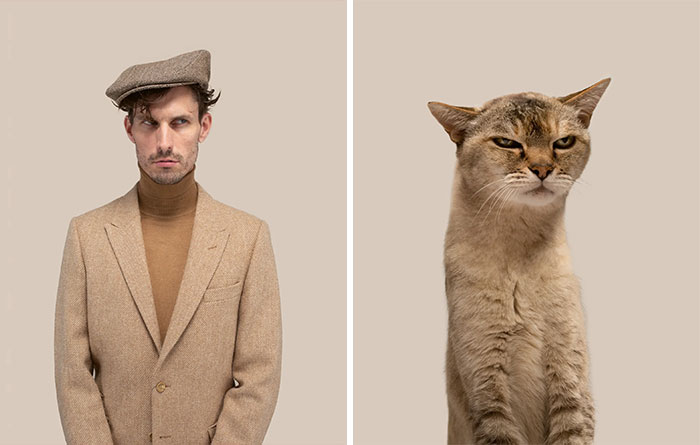 #5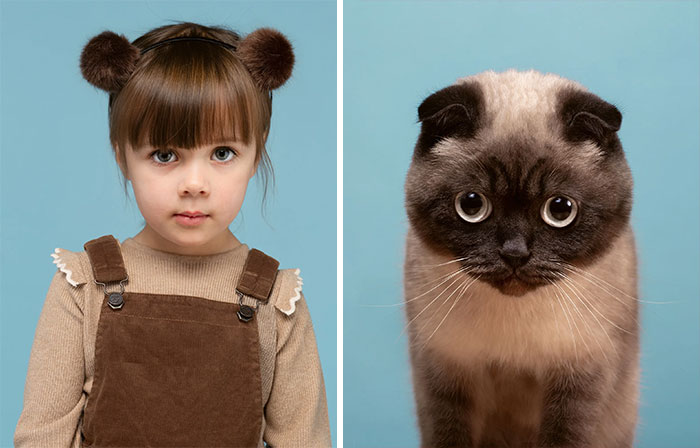 #6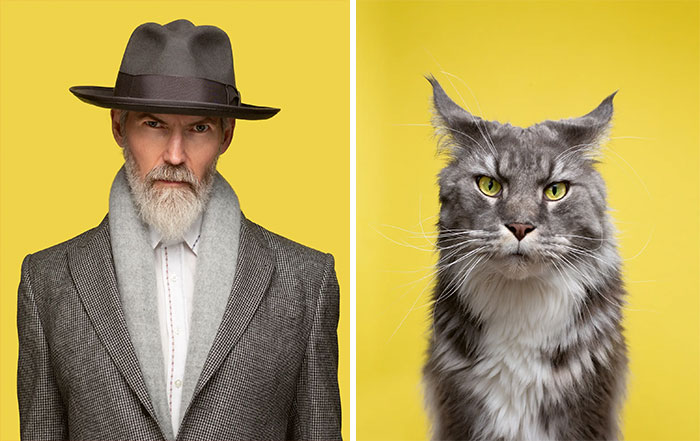 #7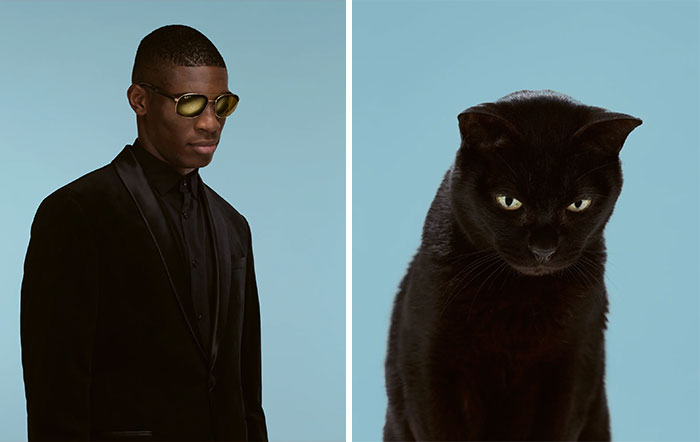 #8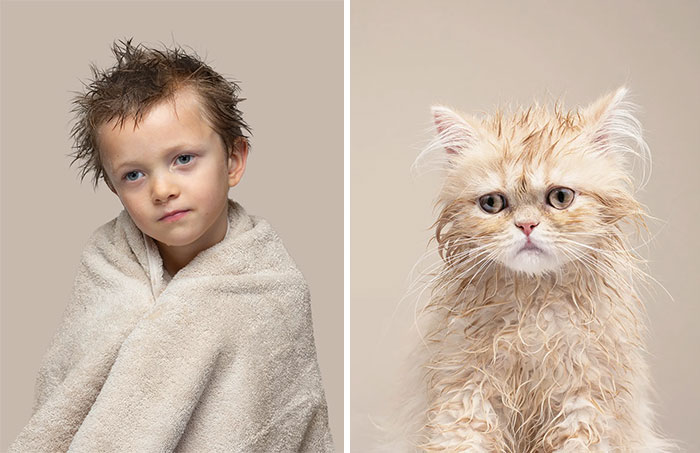 #9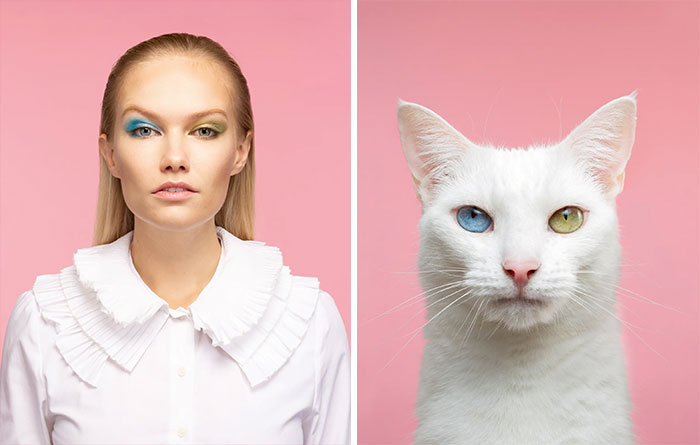 #10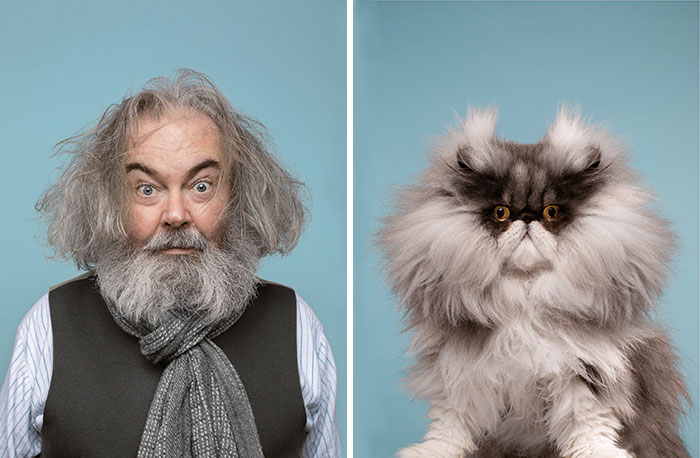 #11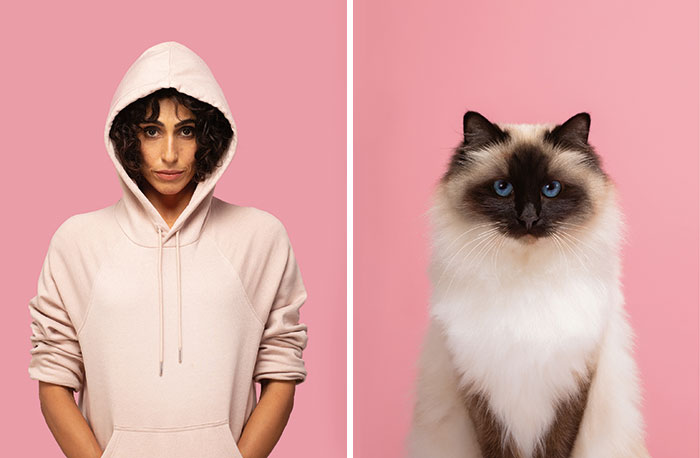 #12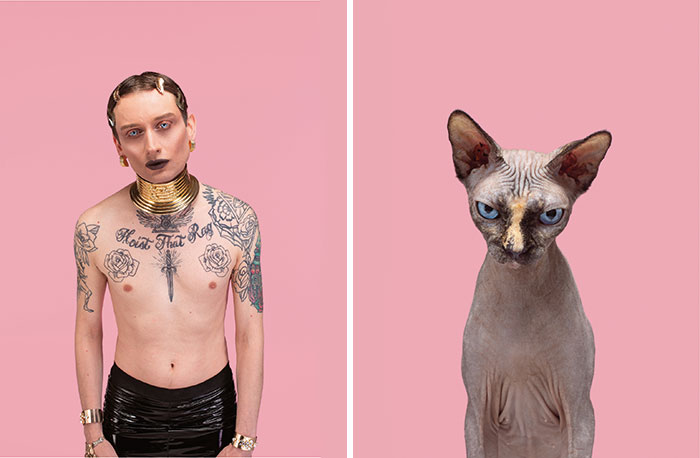 #13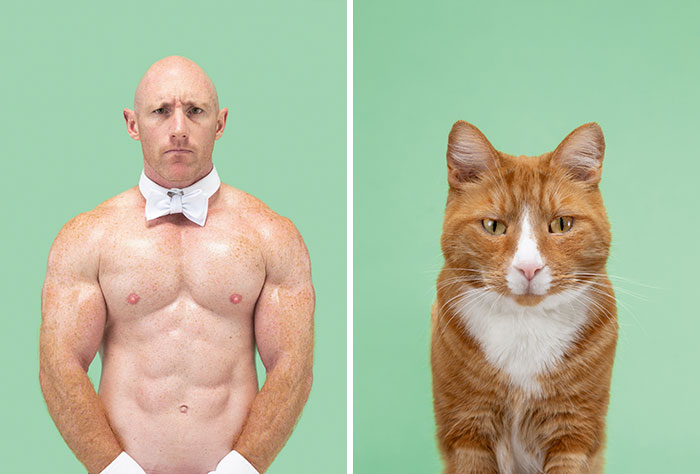 #14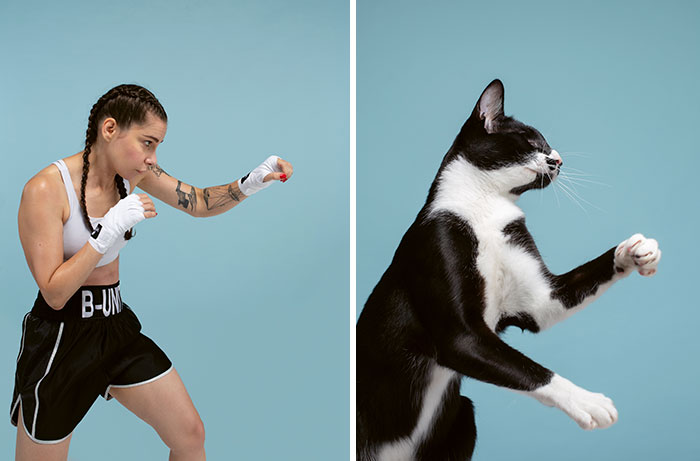 #15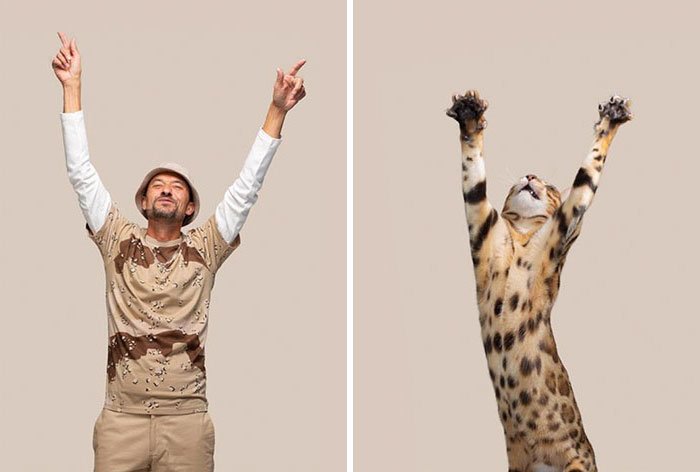 #16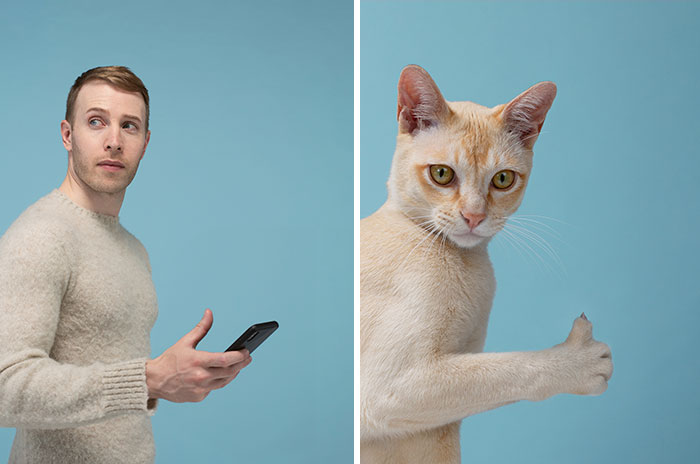 #17