Mansions That Have Been Abandoned And Cost Absurd Amounts Of Money
#1  America's Thomas-Clay House in Georgia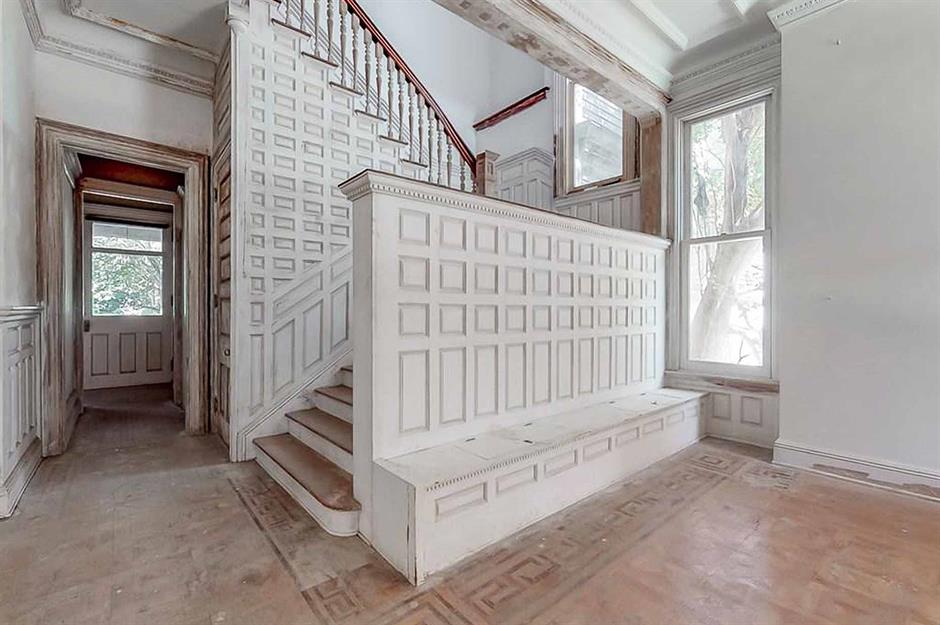 Talk about making an entrance—the huge carved staircase in the center of the Queen Anne-style home commands attention. The building, which was built in the late 19th century and has been in the same family for more than a century, was commissioned by industrialist Landon Addison Thomas Jr. It is currently listed with Blanchard & Calhoun Real Estate for slightly under $1.5 million (£1.1 million).
#2  America's Thomas-Clay House in Georgia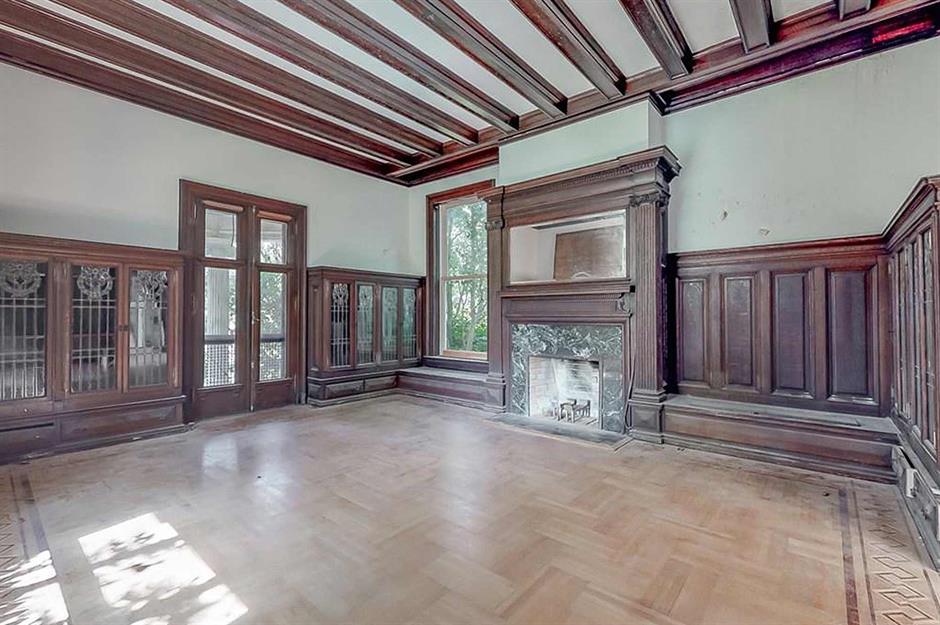 The inside is covered in original hardwood floors, some of which, like this lovely parquet flooring, appear to be in very good shape. The Thomas-Clay House is brimming with gorgeous period details, and it wouldn't take much to turn it back into a lovely, active family house.
#3  America's Thomas-Clay House in Georgia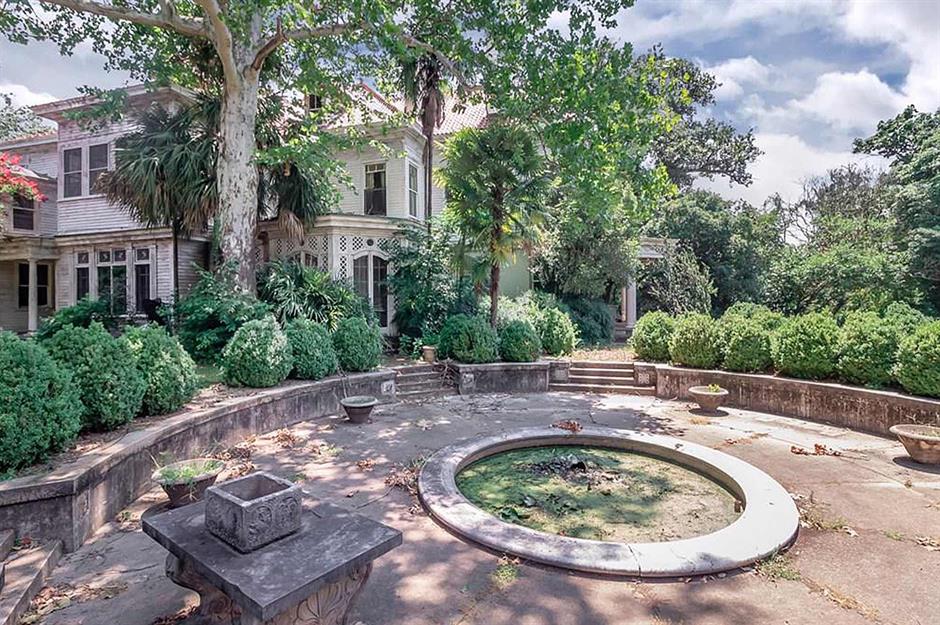 The house has remarkable interior spaces and is surrounded by more than three acres of land. Even though the area is considerably overgrown and weathered, remnants of the once-kept landscaping are still discernible and could possibly be saved.
#4  America's Thomas-Clay House in Georgia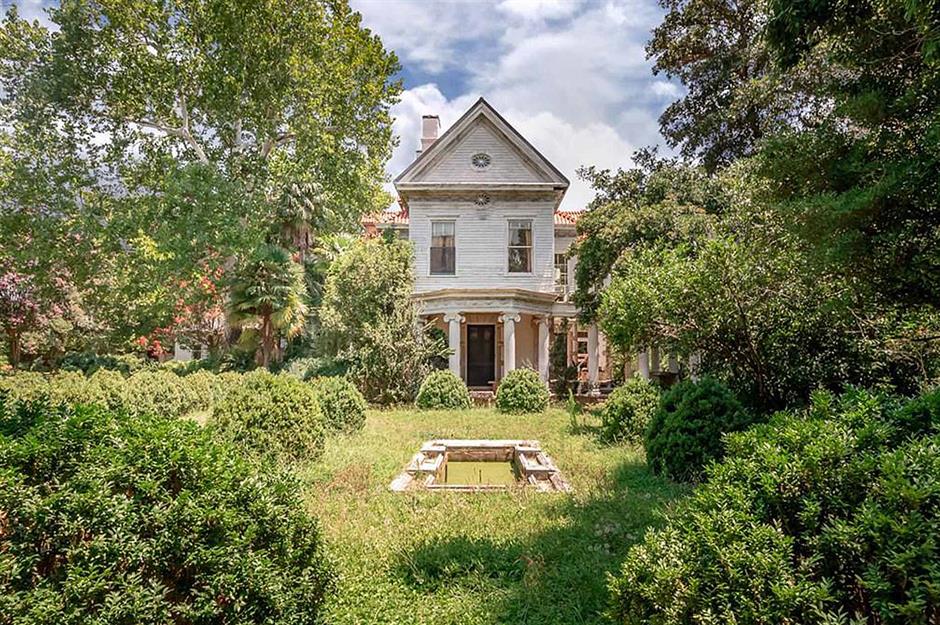 The Thomas-Clay House can be seen peeking out from behind the vegetation, its architectural attractiveness unaffected by the years. Who knows how much this abandoned gem will be worth after it is repaired if this stately estate manages to fetch a million-dollar price tag in its current neglected state?
#5  Swant tonoa, USA, in Virginia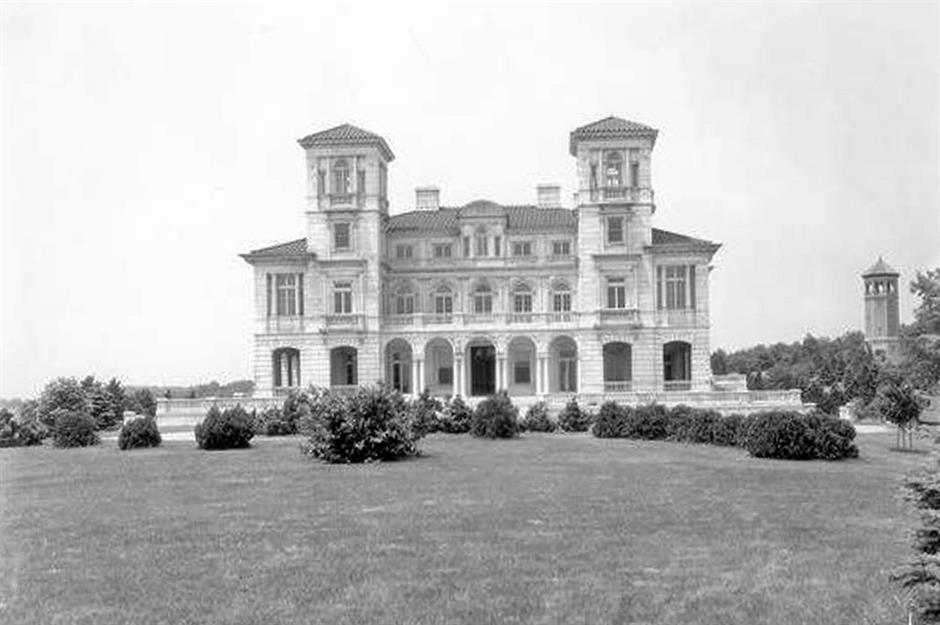 For businessman and philanthropist Major James H. Dooley, the enormous Italian Renaissance Revival estate in Virginia was constructed in 1912 at a cost of $2 million (£1.4 million), or a whopping $51 million (£37 million) in today's currency. The extravagant property, which took 300 workers eight years to complete, was constructed with no money spared.
#6  Swant tonoa, USA, in Virginia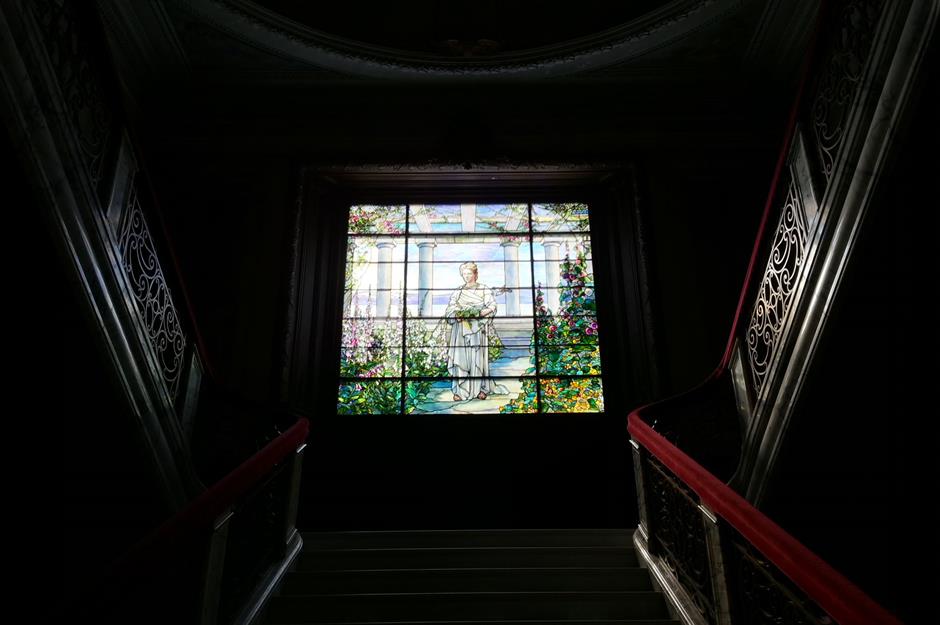 Swant tonoa was outfitted with furniture befitting a millionaire, including fine Carrara marble floors and wall panels, as well as gold plumbing fixtures. It served as a romantic retreat for Major Dooley and his cherished wife Sarah. The centerpiece of the house is a beautiful, 4,000-piece Tiffany stained-glass window with a picture of Mrs. Dooley that, with inflation, would have cost $64,000 (£46k).
#7  Swant tonoa, USA, in Virginia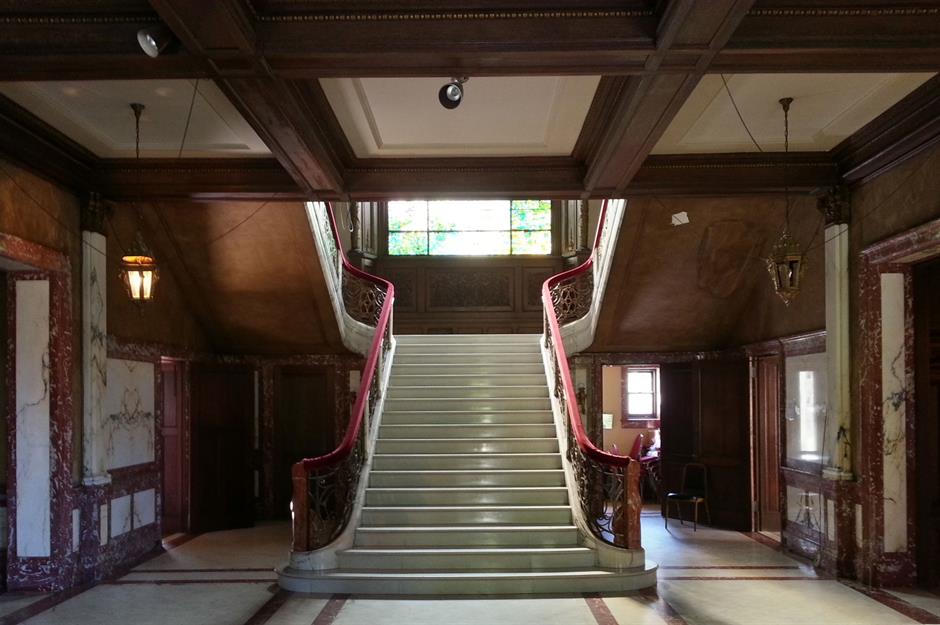 The mansion, which had all the newest amenities, was the envy of the area. Swant tonoa not only had electricity installed for the first time in the neighborhood, but it also had a cutting-edge elevator and dumb waiter. Upon entering the property, visitors were astounded by the paneled entrance hall and magnificent marble staircase.
#8  Swant tonoa, USA, in Virginia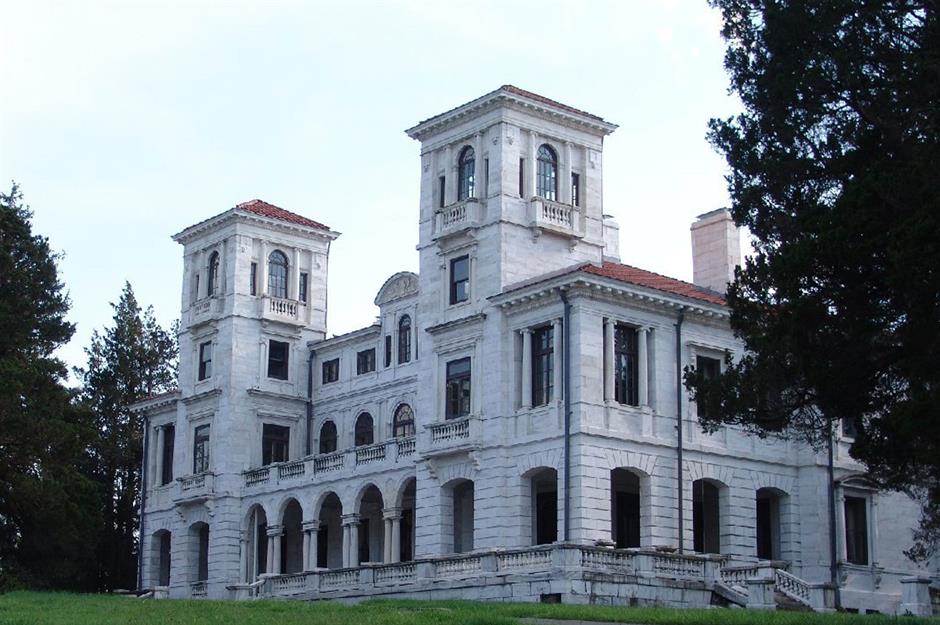 Up to Major Dooley's passing in 1924, the Dooley family spent their summers there. When Mrs. Dooley passed away in 1926, Swant tonoa was given to her late husband's two sisters, who wasted no time in selling it. The home was turned into a country club that debuted in 1929 but closed in 1932 due to the Great Depression after being sold for a knockdown price of $300,000 (£217k).
#9 Swant tonoa, USA, in Virginia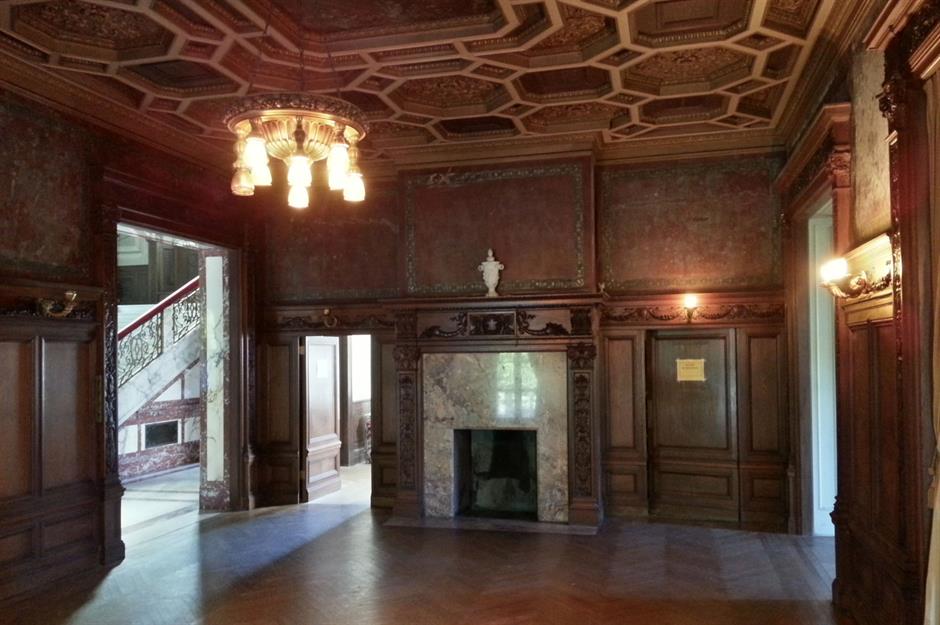 The mansion was abandoned for many years. The US Navy proposed intentions to buy the land during World War II but was deterred by the price. Swant tonoa was finally sold in 1944 when local entrepreneur A. T. Dulaney paid $60,100 (£43k) for the run-down home. He leased it to the artist Lao Russell and polymath Walter Russell, who used it to build a New Age university.
#10  Swant tonoa, USA, in Virginia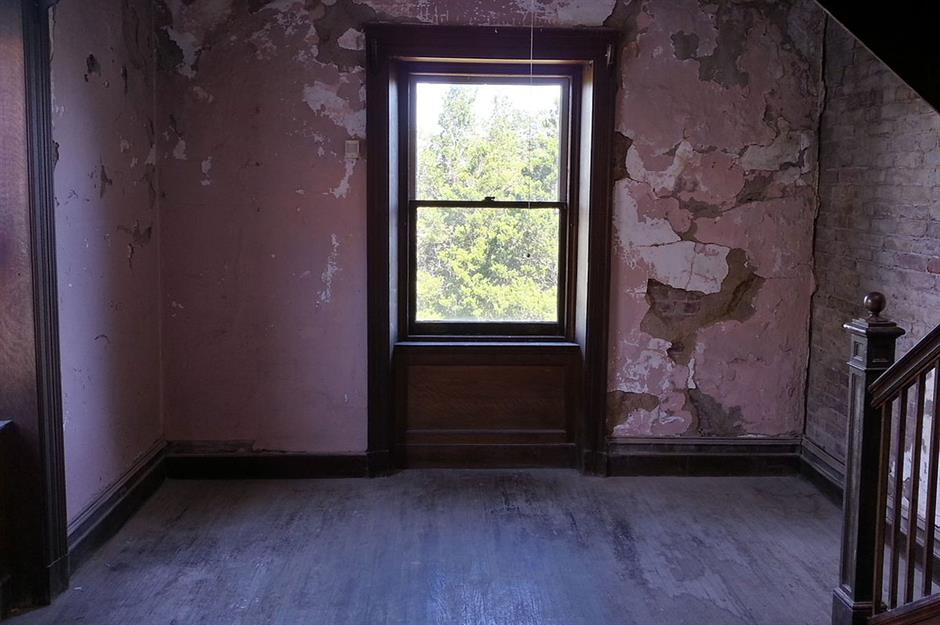 Russell passed away in 1963, but his wife continued to rent the house until her passing in 1988, at which point it was converted into the Russell Museum. The Delaney family, who own the site, closed the museum there in 1998 and partially renovated it, but the empty Gilded Age home, which they call a"money pit,"still needs considerable maintenance even though it may serve as a setting for weddings and other gatherings.
#11  Ukraine's Novi Petrivtsi, Mezhyhirya Residence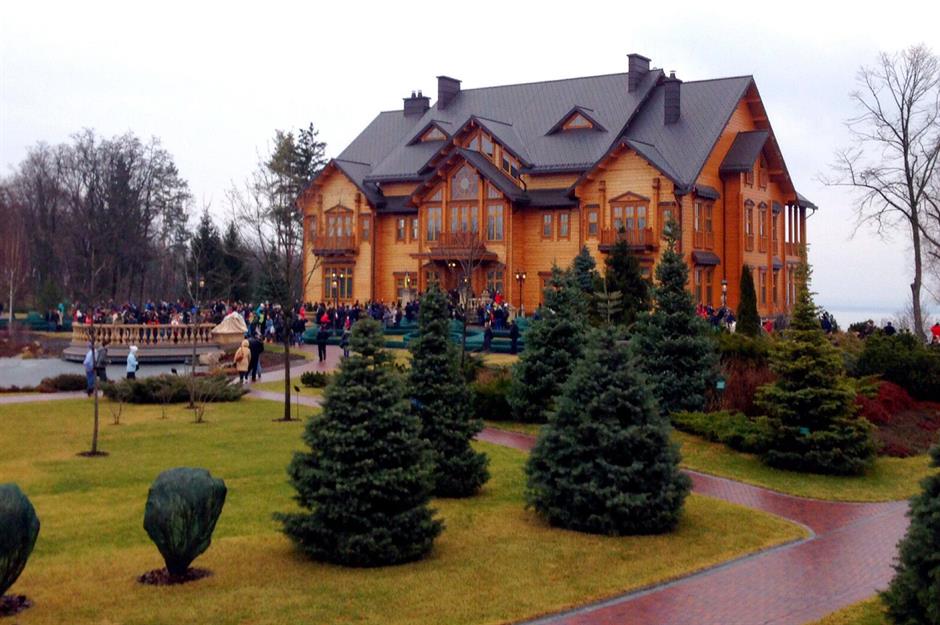 The Mezhyhirya Residence in Ukraine, a monument to blatant corruption, served as the Soviet Leadership's official summer residence or dacha until it was transferred to the Ukrainian government in1991 when the USSR was dissolved. After being elected as prime minister in 2002, Viktor Yanukovych moved into the house and later spent millions of dollars of illegal funds there.
#12  Ukraine's Novi Petrivtsi, Mezhyhirya Residence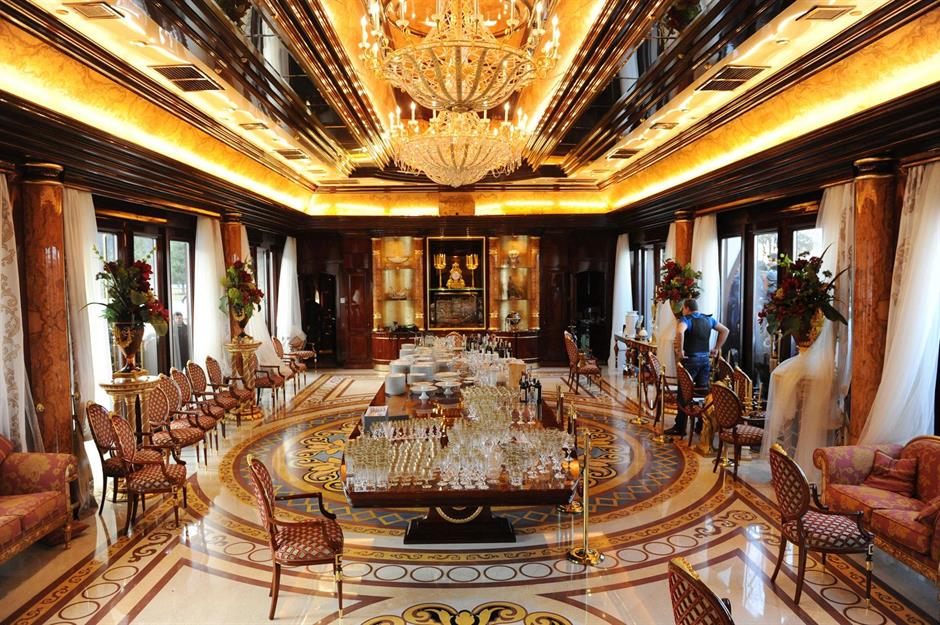 After the Orange Revolution in 2005, Yanukovych was expelled from their home but later returned as prime minister in 2006. The following year, the lawmaker ordered the privatization of the property. Soviet-era structures on the estate were torn down, and construction of a five-story stone and timber palace built by the Finnish firm Honka, which is estimated to have cost at least $10 million (£7.2 million), got underway.
#13  Ukraine's Novi Petrivtsi, Mezhyhirya Residence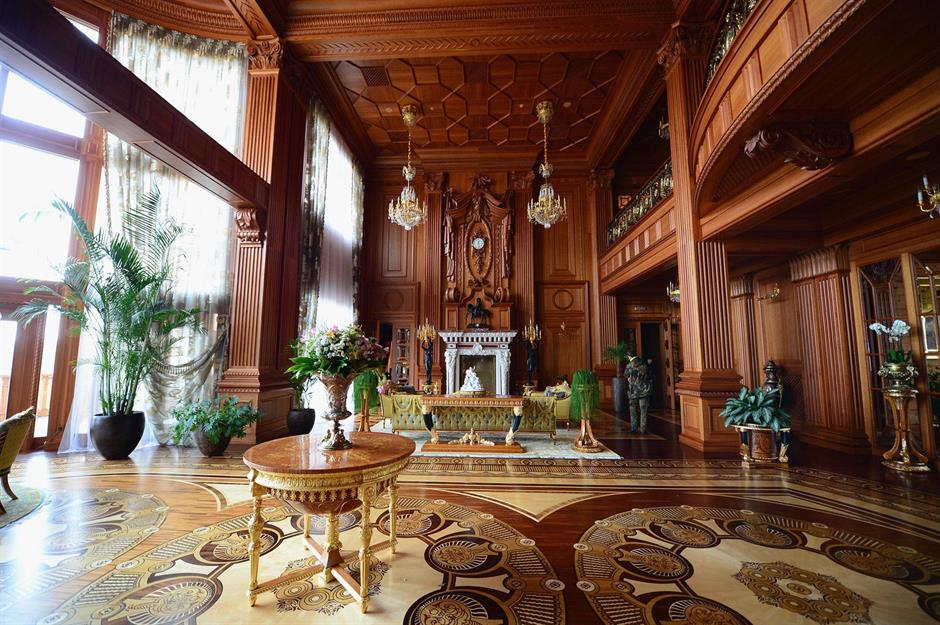 After winning the presidential election in 2010, Yanukovych lavished millions of dollars' worth of tax dollars on the opulent interiors, allegedly ordering dozens of $100,000 (£72k) gilt and crystal chandeliers, $64,000 (£46k) doors, a $430,000 (£310k) staircase covered in fine marble, and other items.
#14  Ukraine's Novi Petrivtsi, Mezhyhirya Residence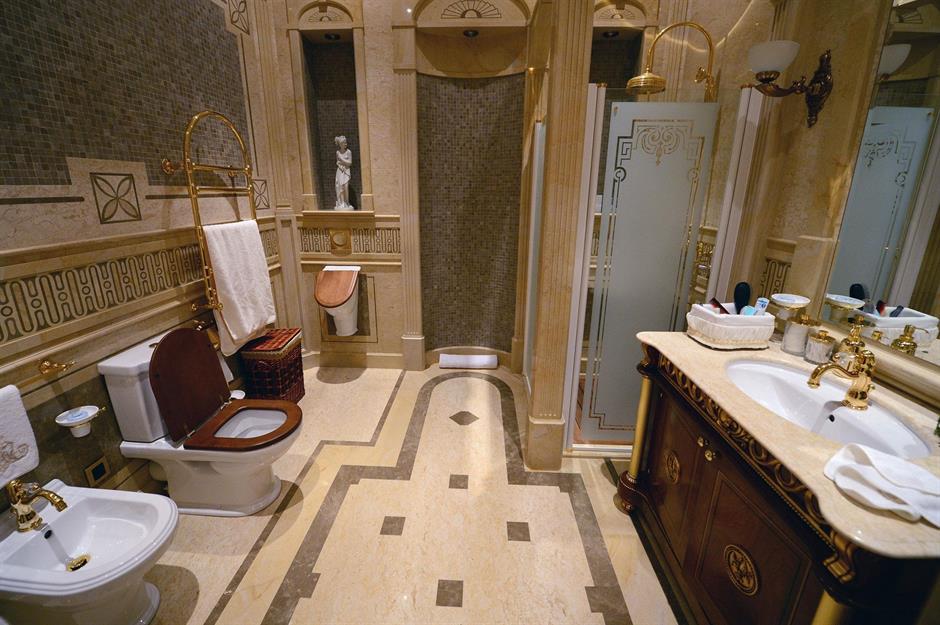 The extravagant bathrooms were outfitted with the priciest gold fixtures money could buy, demonstrating the no-holds-barred nature of the expenditure. Yanukovych spent $3 million (£2.2 million) on a golf course and erected an underground shooting range. Tennis courts and an expensive bowling alley were also built.
#15  Ukraine's Novi Petrivtsi, Mezhyhirya Residence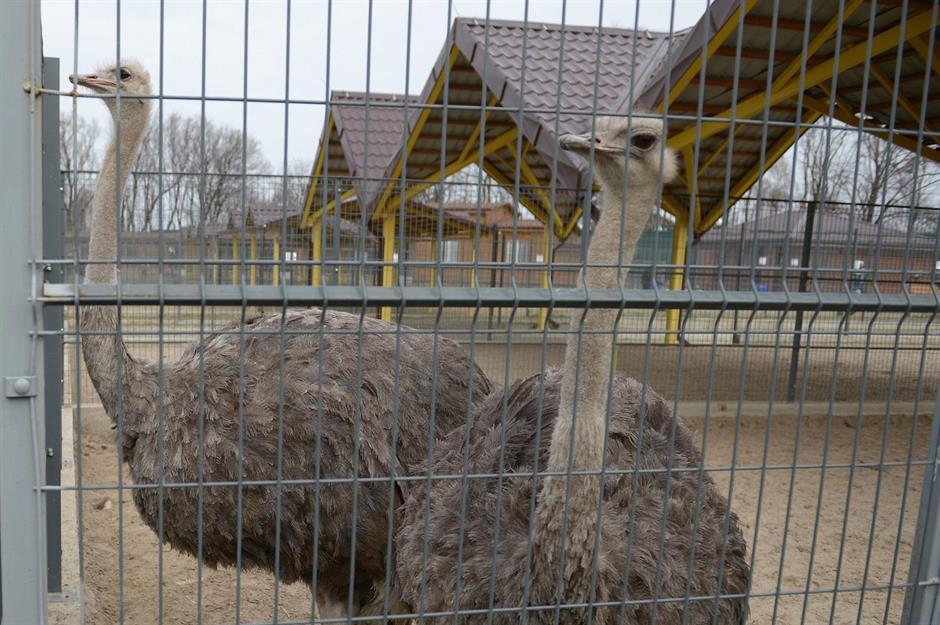 Surprisingly, Yanukovych developed a private zoo on the grounds, bringing in kangaroos, ostriches, and other exotic creatures. The pro-Russian ruler even went so far as to have a new highway built connecting Mezhyhirya with Kiev because he was dissatisfied with the condition of the road leading from his palace to the Ukrainian capital.