Would You Dare Spend The Night In The Most Haunted House In The World?
Everyone's heart races when they think of the supernatural, regardless of where they are from, where they live, what culture they are a part of, or what religion they practice. There are ghost stories in every culture and nation, but not all of them are amusing tales recounted around a campfire. What transpires when someone passes away is still a mystery. Does the afterlife have a soul, and if so, how long can it last after someone passes away? There have been numerous locations around the world where there have been historical reports of the paranormal. Is everything just a coincidence, or is there really such a thing as the supernatural?
There are many absurd haunted house tales that may be immediately discounted, but some haunted houses have the power to sway even the most adamant skeptic. The top 30 haunted houses in the world are listed below. Many of the homes have a history of horrifying and terrible deaths, whether as a result of murder or the results of lengthy incarceration and experiments in dungeons or mental hospitals. It appears that the more horrifically a person dies, the more restless their soul is in the hereafter. The haunted locations listed below have more than simply a "spooky" atmosphere; they have been thoroughly investigated by paranormal experts. This list might not be right for you if you get worried easily. The list of the most haunted houses in the world is for people who like to live a little more on the wild side.
The World's 30 Most Haunted Residences
It takes more than just having a creepy appearance to make this list. The haunting locations have witnessed horrific demises, grisly murders, and mysterious or mentally mad residents. Which of these locations would you least like to sleep in?
#1 Australian state of New South Wales, Monte Cristo Homestead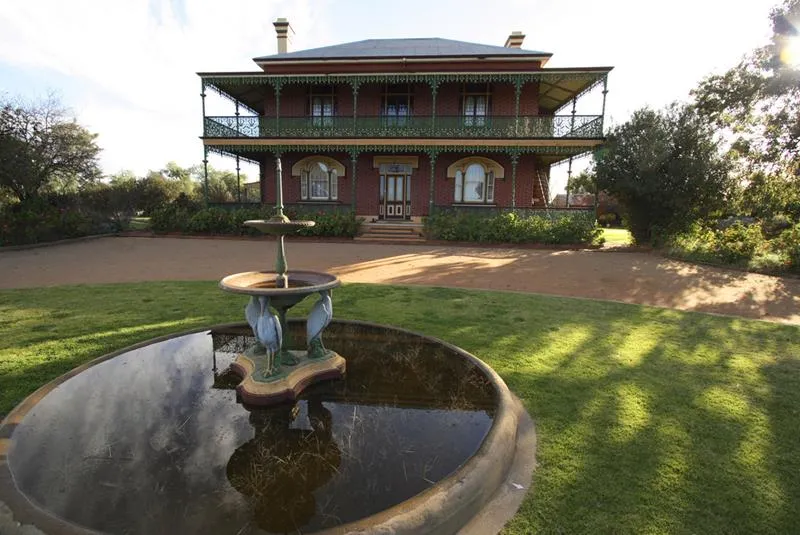 This homestead pretty much has every death there is. Two murders and a handful of unexpected accidents have resulted in deaths. Numerous apparitions have been spotted in the home, which has a high paranormal activity level. The estate is among the most haunted locations on Earth and is regarded as the most haunted spot in Australia.
#2 Africa's Cape Town is home to the Castle of Good Hope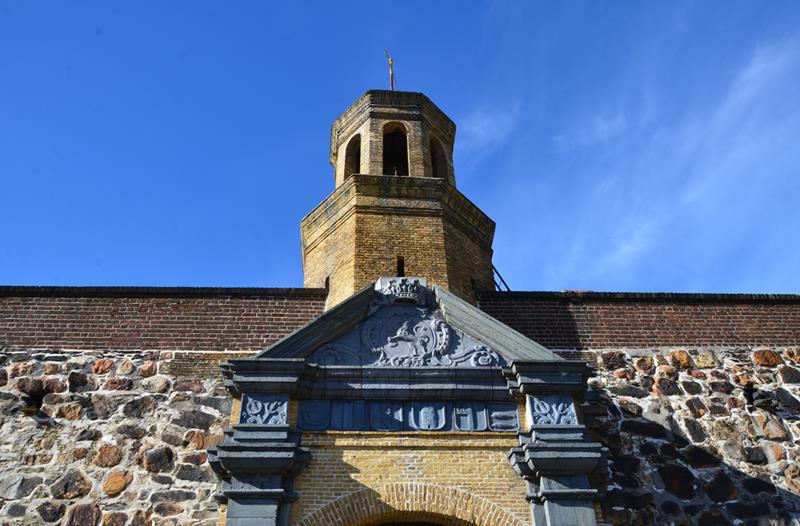 This Castle was visited by a ghost of a woman rushing through the complex crying for a number of years. Although a woman's body was discovered during certain digs, the apparition was never identified, and it Hasn't been seen since. The castle also has a guy and a somewhat violent dog that are frequently seen walking the walls, adding to the mystery surrounding it.
#3 English city of London's Tower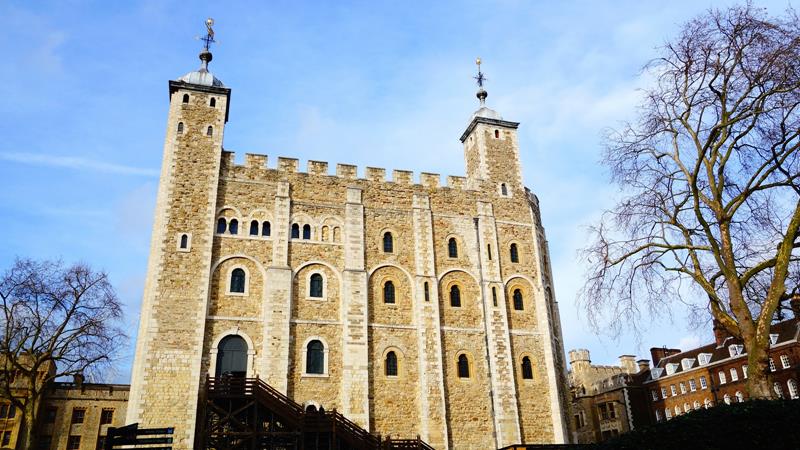 It is not surprising that this royal citadel, which dates back to 1078, experiences a lot of paranormal activity given the amount of murder and betrayal it has witnessed over its history. Anne Boleyn, King Henry VIII's second wife, and Lady Jane Gray, a little girl who was anointed Queen of England before being beheaded nine days later, are two of the most well-known spirits at this location. Additionally, there are rumors that their uncle Richard III killed two young princes in 1483. (so he could become king).
#4 Gloucestershire, England's The Ancient Ram Inn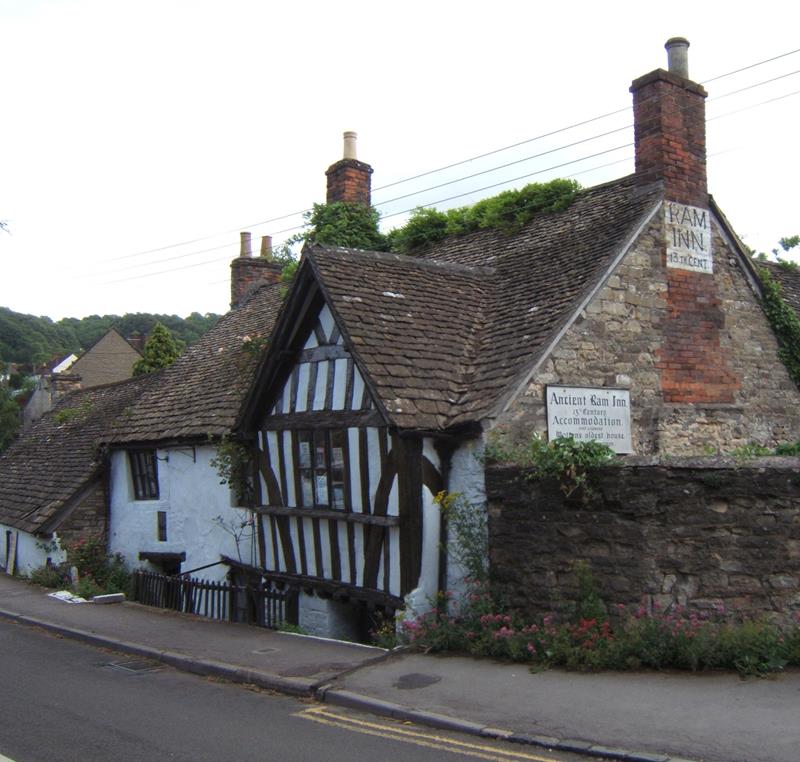 Don't be duped by this lovely old bar. Having been in operation since the 12th century and participating in satanic rituals, demonic beings frequently appear here. The present proprietor of the inn claims that on his first night there, he was forcibly dragged across the floor and out of bed by an invisible apparition. Our advice is to come in for a drink but not to stay the night.
#5 Hotel Banff Springs, Canada's Alberta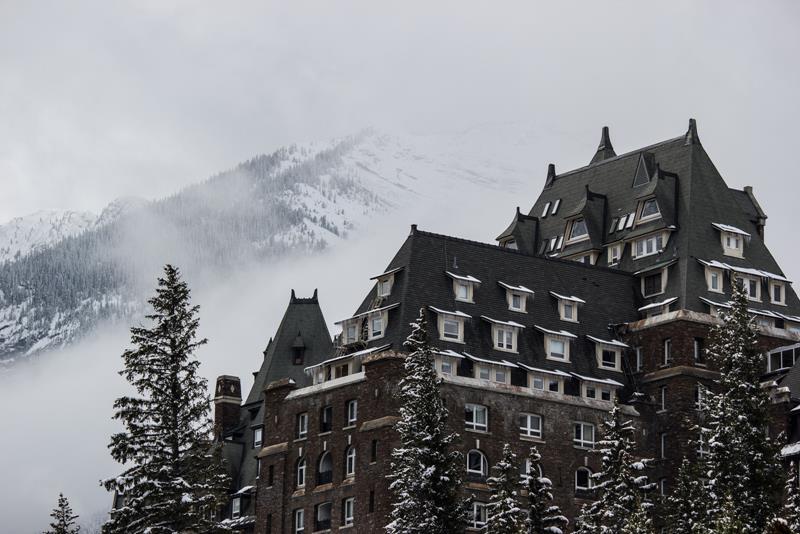 A venerable and ancient hotel like Banff Springs is bound to have witnessed some eerie events. The majority of the apparitions at this hotel are extremely positive in character, which is an unusual change. A former bellhop tries to assist you with your bags, while a bride is frequently spotted dancing in the ballroom. If you're a fan of Batman, you might recognize the structure because Arkham Asylum inspired the design of this hotel.
#6 French Maine-et-Loire region's Chateau de Brissac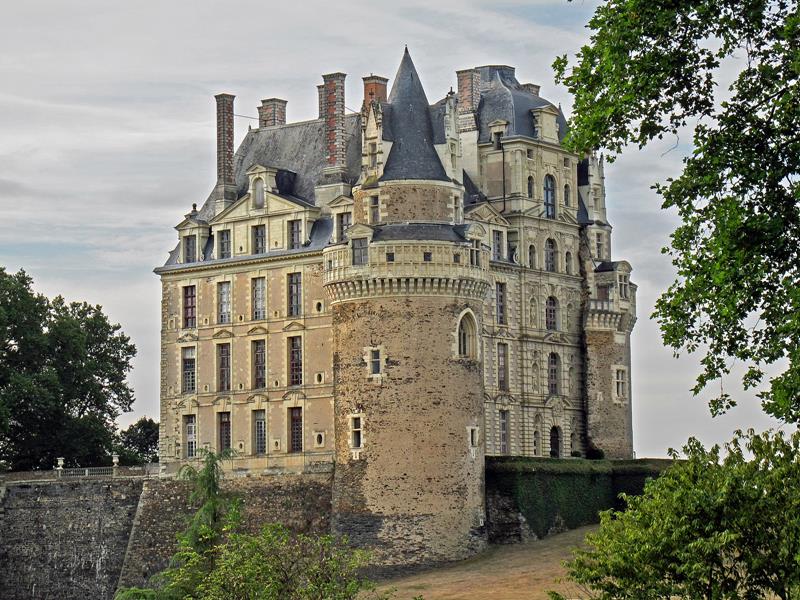 One of the spookiest ghosts on our list is the Lady in Green, who wears a green garment and has the visage of a dead body. I suppose that is what happens when you combine a violent double murder with a château from the 11th century.
#7 Island of the Dolls in Mexico's Xochimilco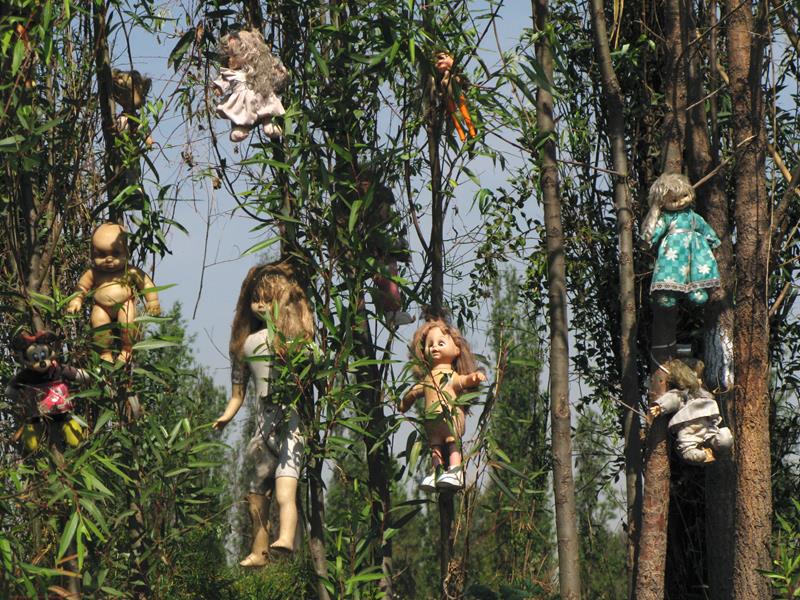 You should be frightened witless by this mysterious island. A man left the city in the 1950s and relocated to the island in search of some well-deserved peace and quiet. The issue was that the ghost of a girl who perished while swimming on the island decades before was already residing there. He bought hundreds of dolls in an effort to placate the girl, and he hung them from the trees so that she might play with them. The dolls didn't appear to work, so the man wrote to his relative out of concern that she could try to turn him into a ghost with her. A few days later, the man's body was discovered; he had drowned in the same body of water as the young girl. Currently, you may see both spirits strolling the island and speaking to the dolls as you pass by.
#8 The Sallie House, Kansas, United States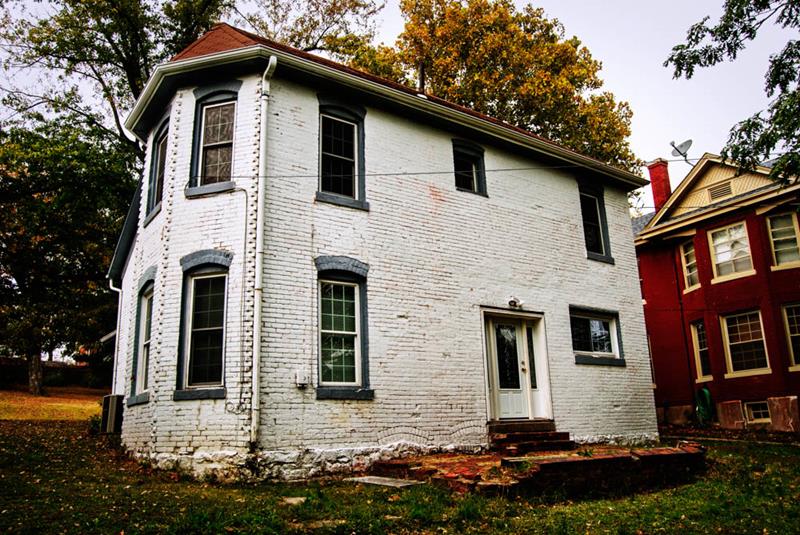 Two ghosts frequently appear in this Kansas home. The first is a young girl who enjoys playing pract owner left the property with his family out of concern that the spirit would kill him.
ical jokes on visitors. The other ghost in the house is a woman who has a history of attacking men. One
#9 The White Eagle Saloon in Oregon, United States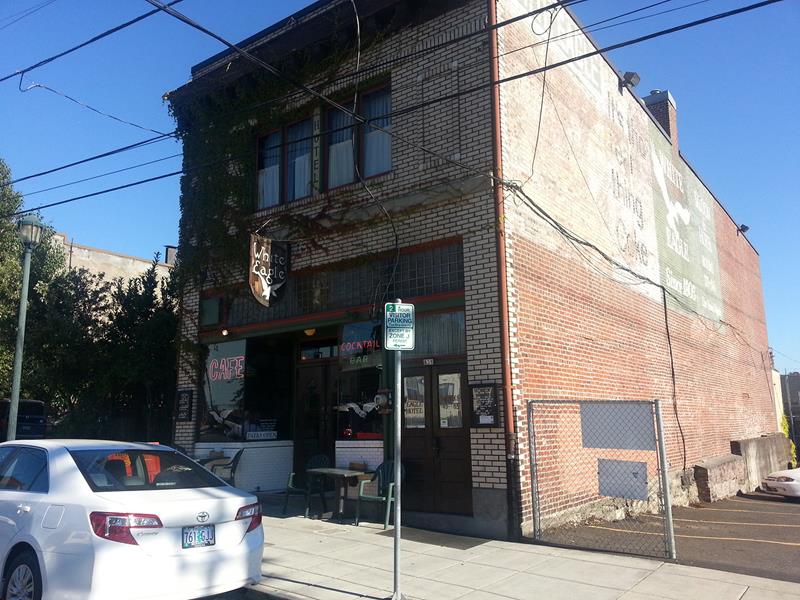 There have been so many tales of the paranormal at this century-old hotel in Oregon that more investigation was necessary. Many of the hotel's visitors complain of being pushed down the stairs or tripped while walking, as well as being unable to move or leave their beds in the morning.
#10 Edinburgh Castle in Scotland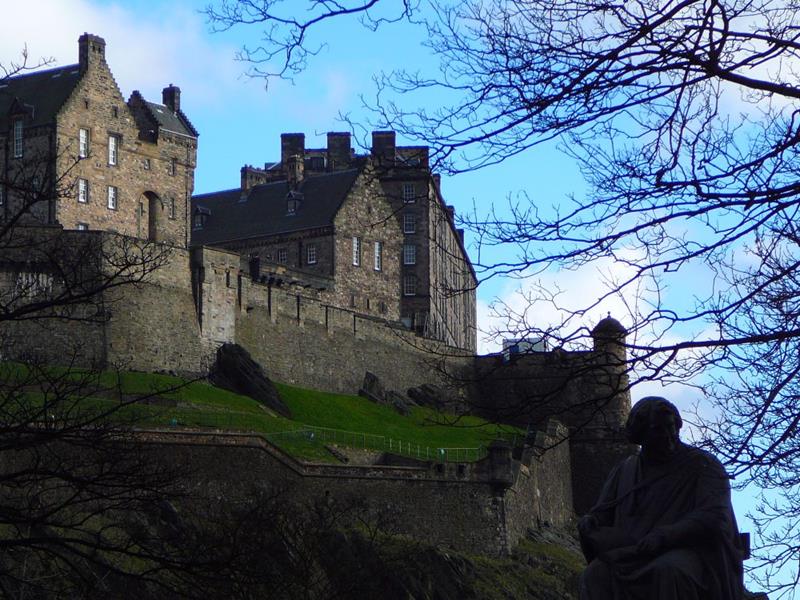 It is hardly surprising that Edinburgh Castle entered the list because it is a historical fortress with a colorful (and terrible) past. A headless drummer boy, previous servants, and a man who died in the castle tunnels are some examples of frequently observed phantoms. This Iron Age castle, which has witnessed everything from scarlet weddings to beheaded monarchs, has been there.