This Fashion Blogger Keeps Proving That Being Skinny Isn't Mandatory To Look Gorgeous
If we didn't see even one post regarding weight loss treatments, exercise tips and courses, and diet options on the internet for a day, that day is exceptionally different. Everyone, without an age limit, is glued to one purpose. Lose weight, be skinnier and have a curvy body; get all people in society to tell that you look beautiful.
Dieting, exercising, and green tea fill one's daily routine, especially in girls Why does it happen? People believe that in the society we live, the skinnier, the better. Only slim and curvy girls look gorgeous. What nonsense is that? Every single human, regardless of gender, age, religion, size, or country, is beautiful in their way.
But now, we are living in the 21st century. But the expired thought that one must be thin to be beautiful has blinded people from reality. Everybody indeed loves to stay beautiful. But it would be best if you didn't hate how you look in order to be like someone else. You need to love yourself first to put out your true beauty to the world. Katie Sturino is one of the few people in the world aware of reality. She is a true inspiration to the whole world.
This fashion blogger in New York City bends over backwards to give this message to the world; you don't have to be skinny to look gorgeous. She spreads body positivity through her projects, and also, she is Megababe;s founder. We already brought you a story about her recreations of celebrity street styles before.
But she hasn't stopped yet, and she firmly believes that these recreations posted on her Instagram regularly will positively impact people and make them change how they think. She has inspired people worldwide and has a social media community around 700K that looks up to Katie Sturino. You can check out her life s work on her Facebook and Instagram page. Following are the photos that we handpicked to show you.
More info: The12ishStyle.com | Instagram | Facebook
#1 Kate Middleton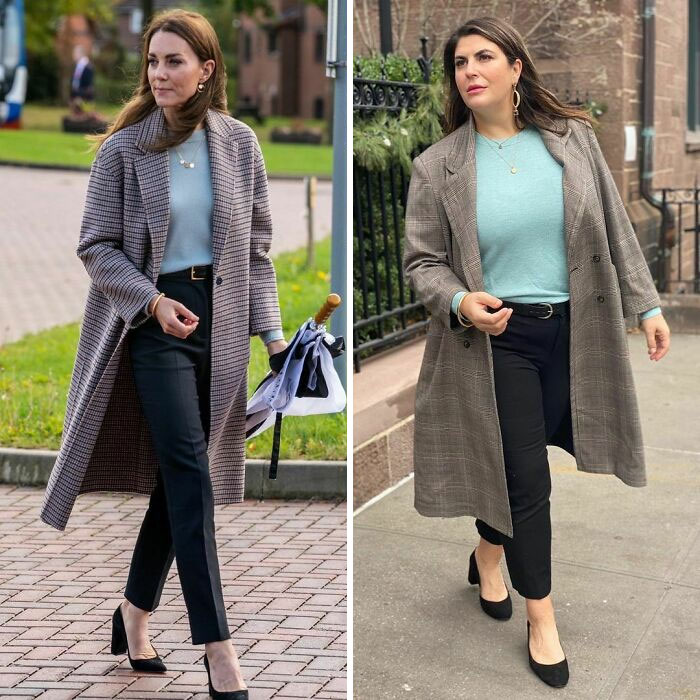 #2 Irina Shayk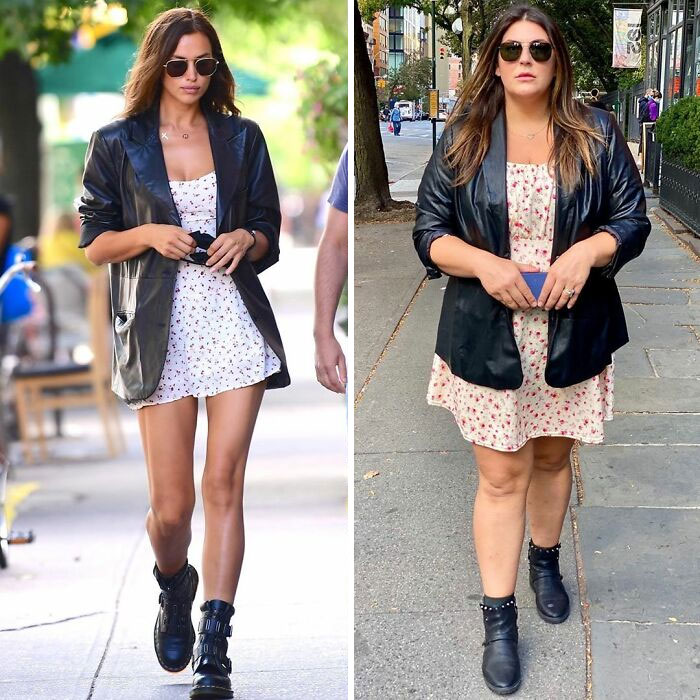 #3 Reese Witherspoon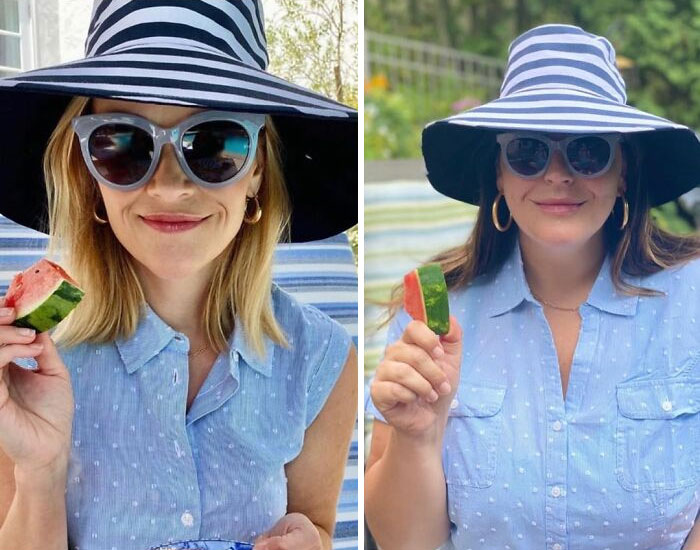 #4 Chrissy Tiegen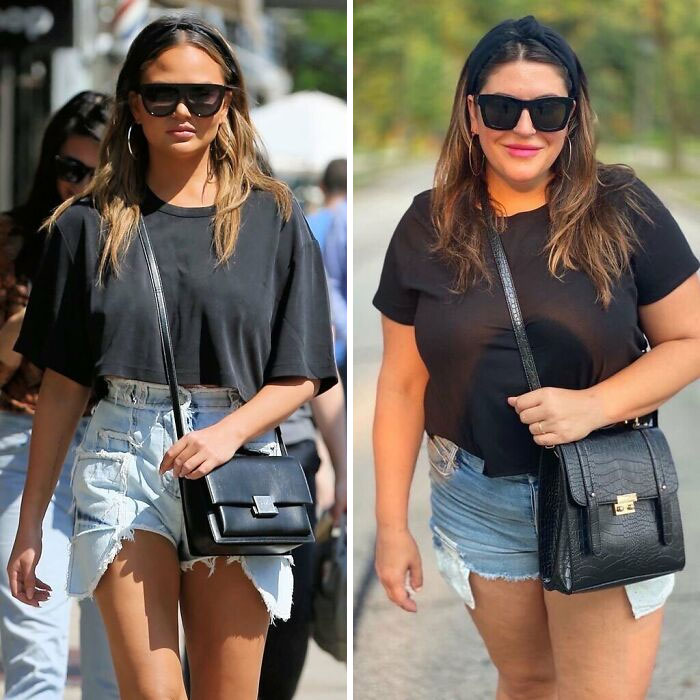 #5 Katie Holmes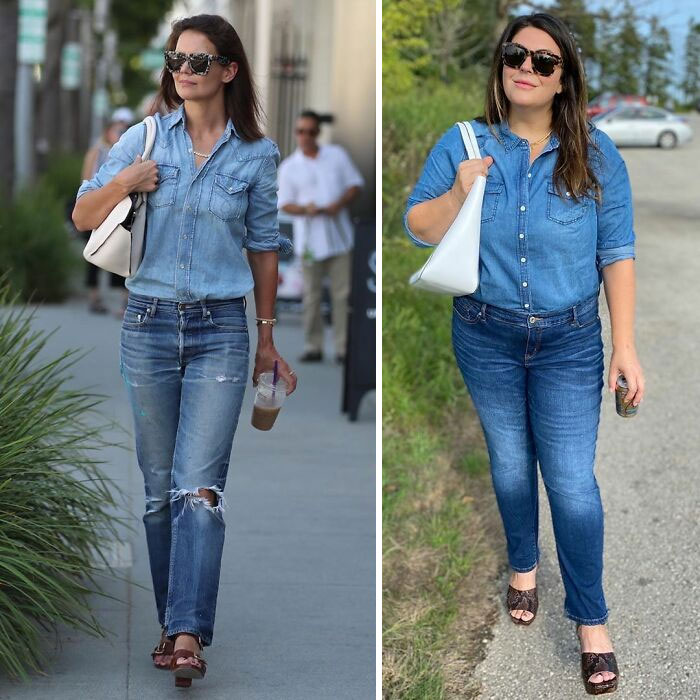 #6 Kate Middleton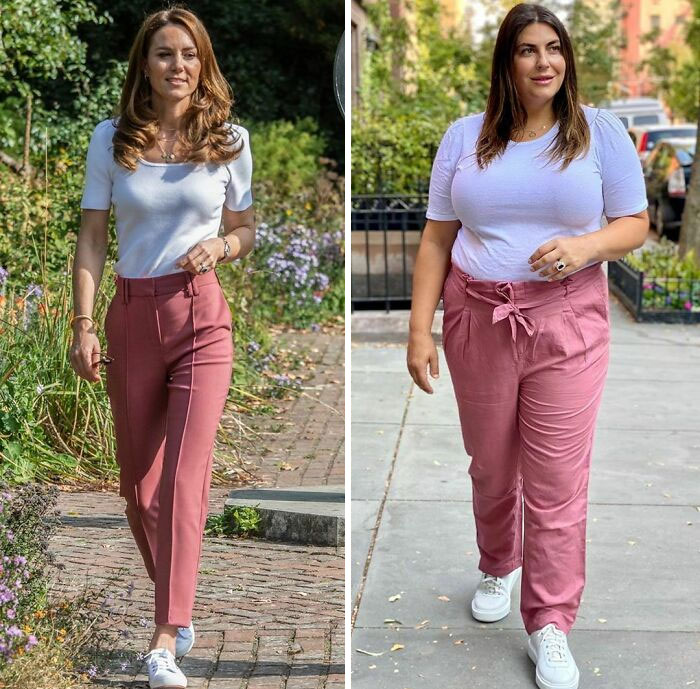 #7 Heidi Klum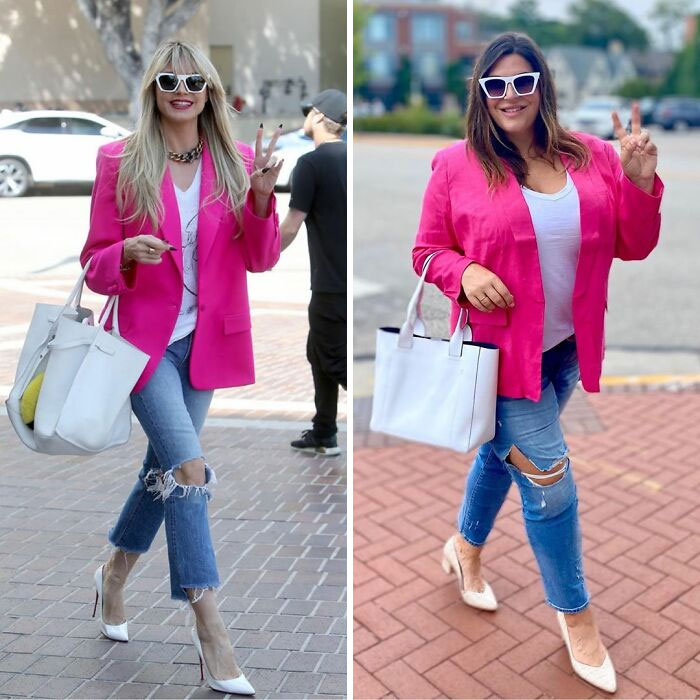 #8 Mindy Kaling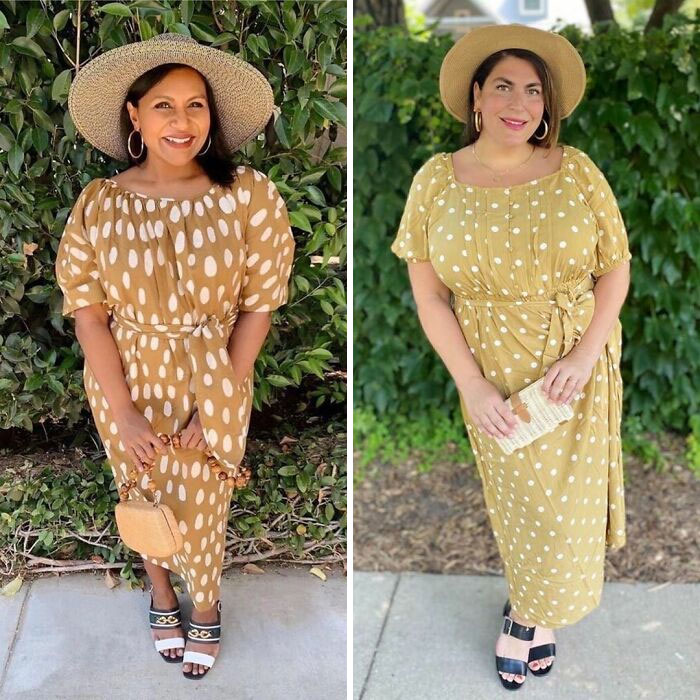 #9 Simone Biles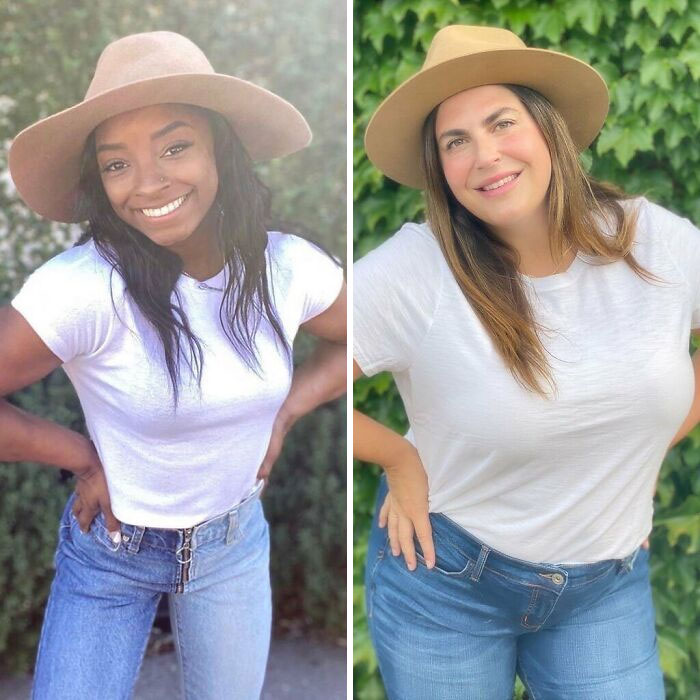 Advertisement
#10 Reese Witherspoon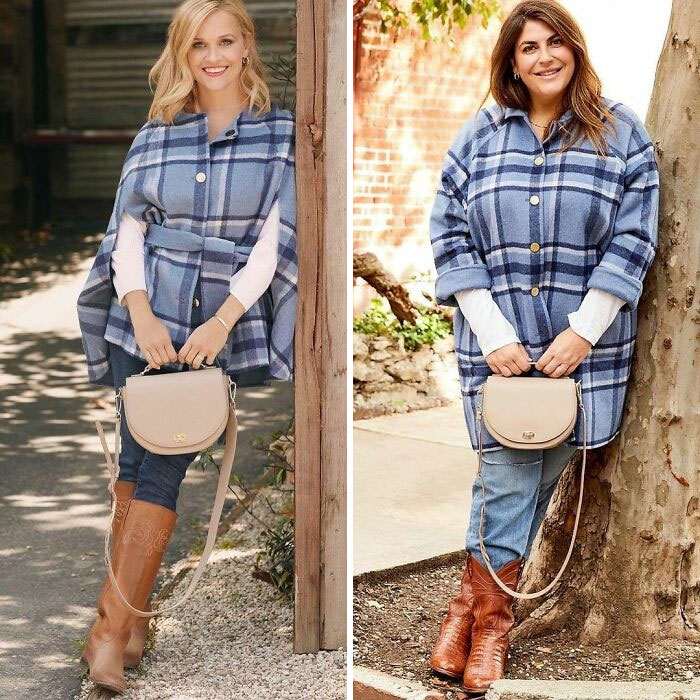 #11 Tan France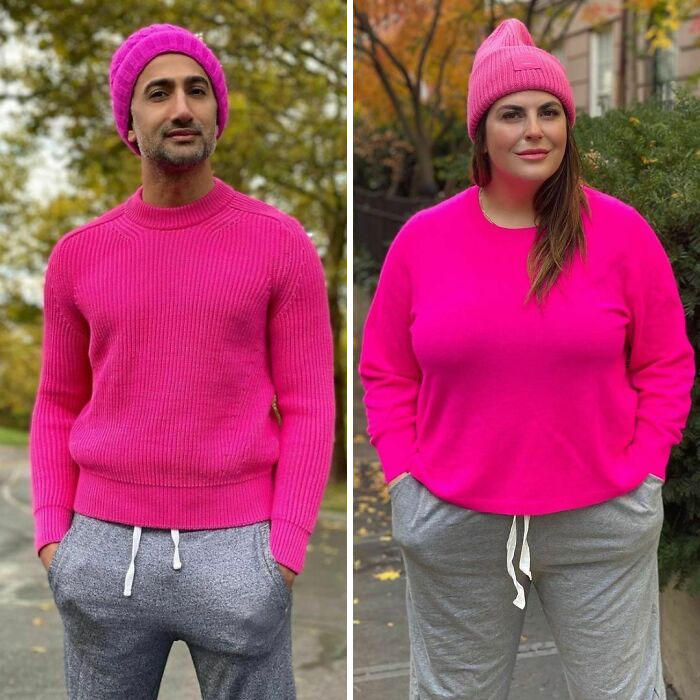 #12 Mila Kunis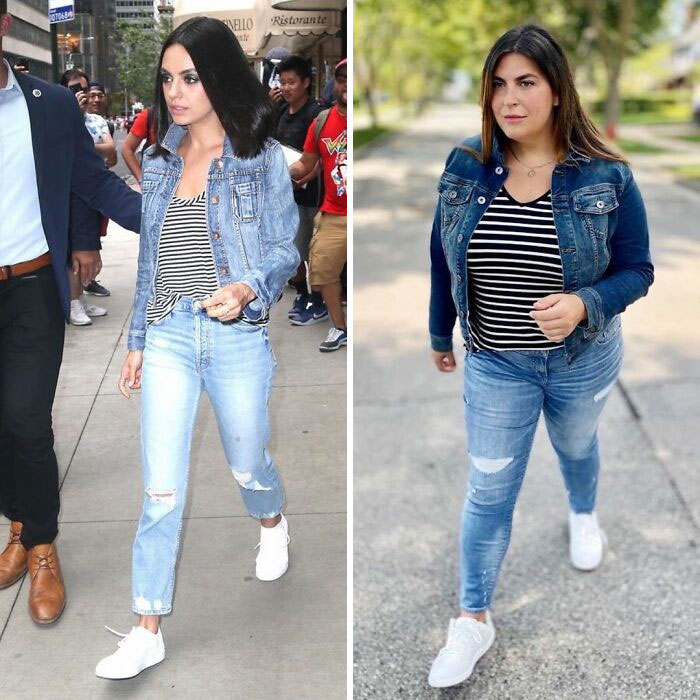 #13 Emma Roberts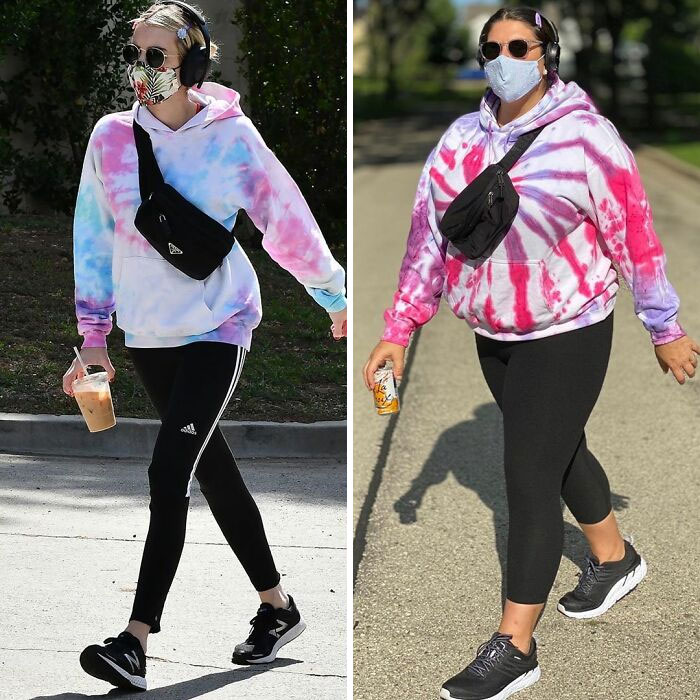 #14 Lily Collins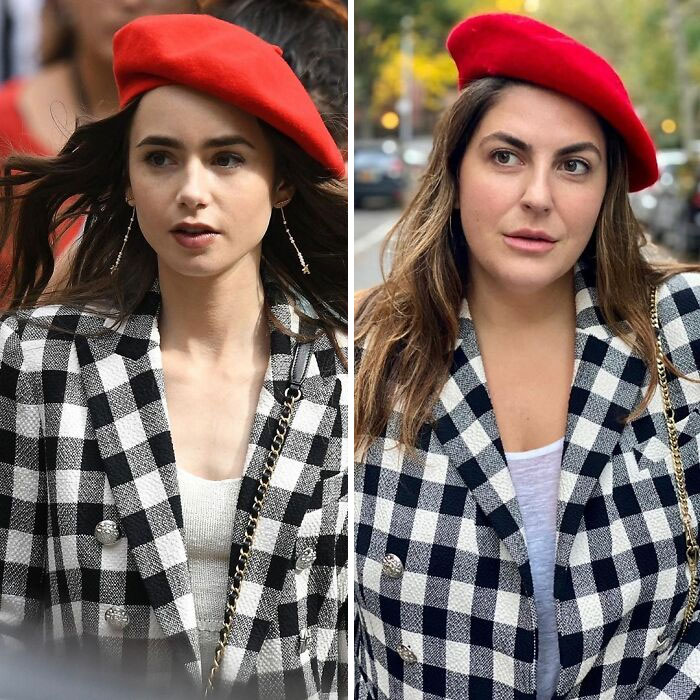 #15 Kendall Jenner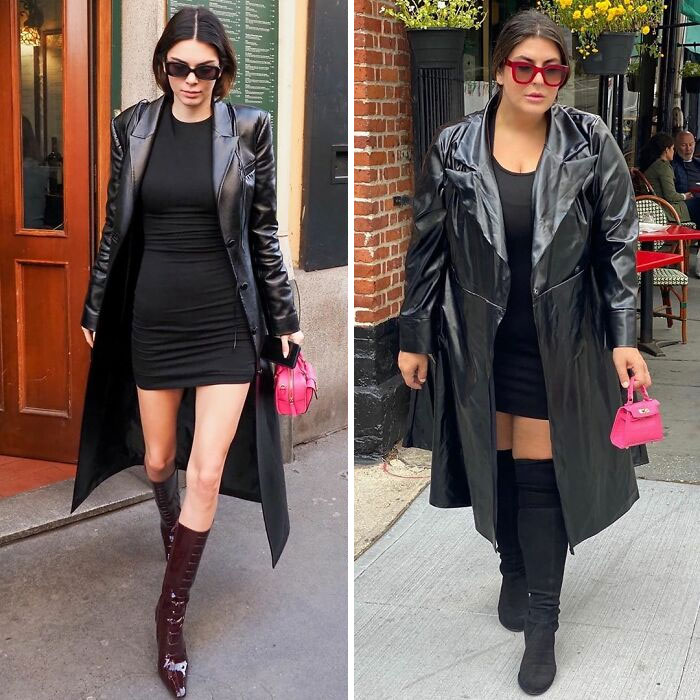 #16 Julianne Hough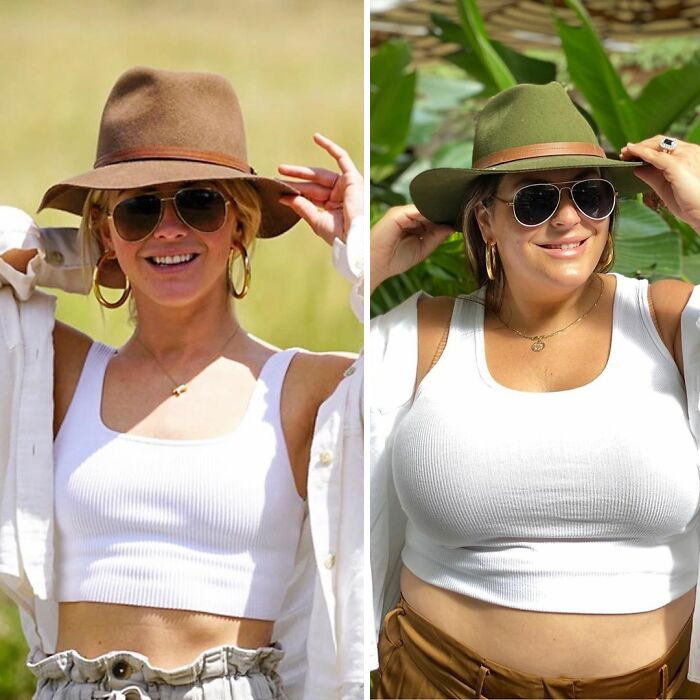 #17 Diana, Princess Of Wales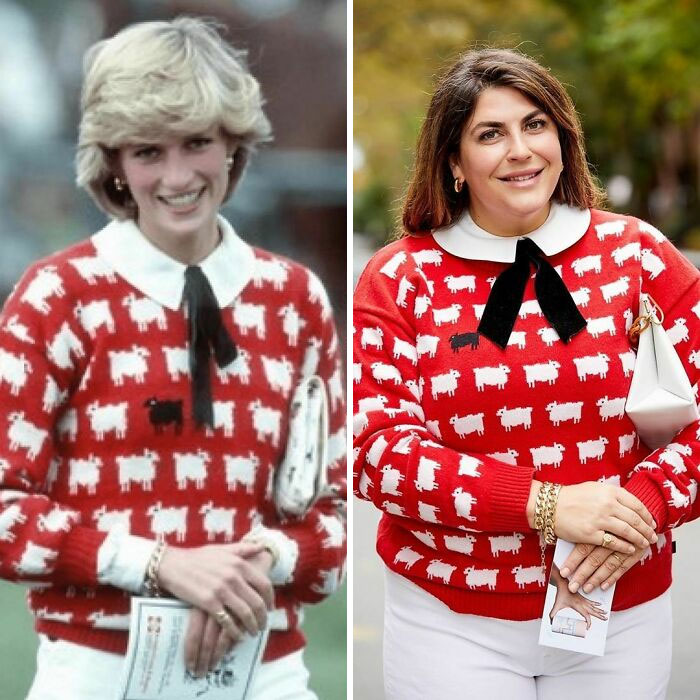 #18 Isla Fisher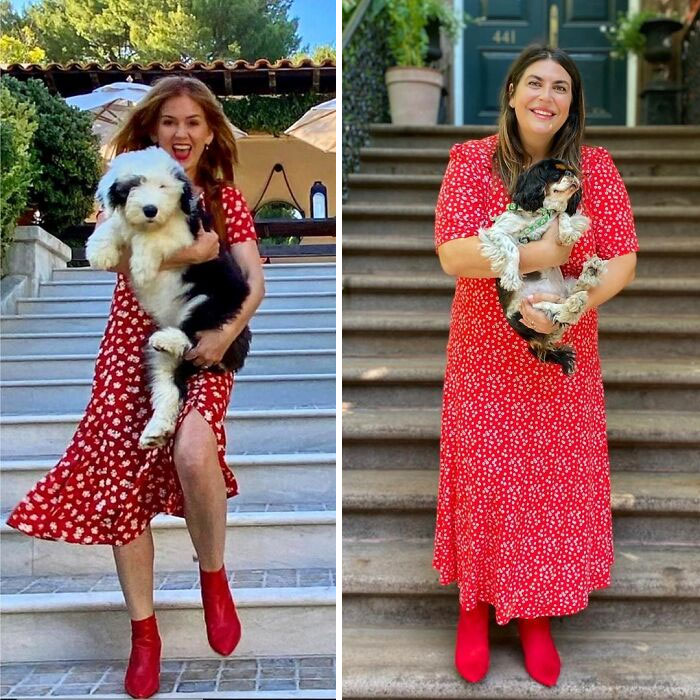 #19 Yara (يارا‎) Shahidi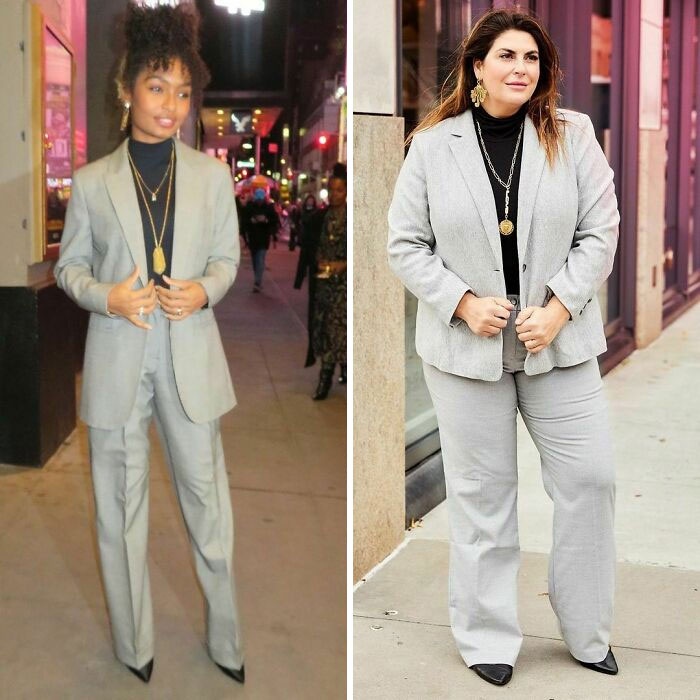 #20 Alessandra Ambrosio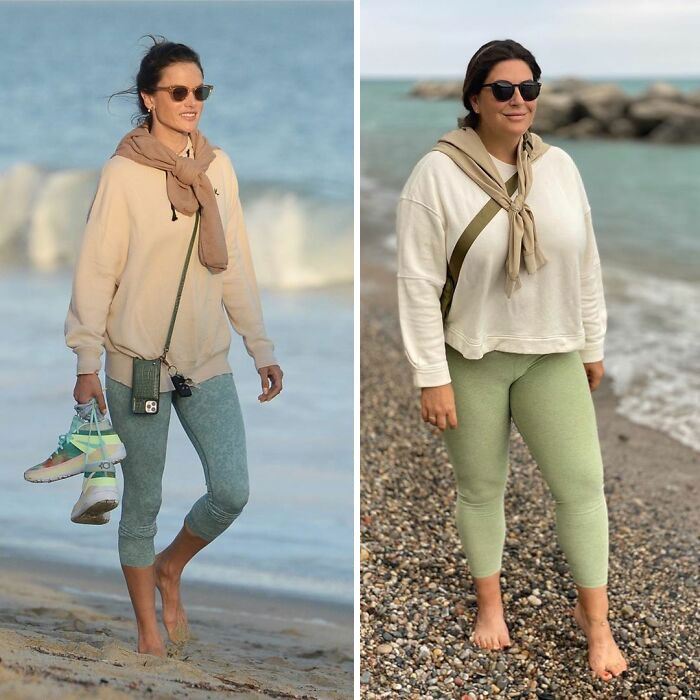 Advertisement