People Are Adoring This Couple's Unconventional Maid of Honor and Best Man Selections
More info: TikTok
"What are your thoughts on weddings? Do you see them as a celebration of love or as a chance to enjoy a complimentary buffet? Either way, the landscape of wedding culture is evolving. More and more couples are choosing personalized ceremonies over adhering to traditional customs. Bella and Raymond, a newlywed couple, broke the mould by appointing their siblings as the Men of Honor and Best Women. Their sweet gesture unexpectedly gained traction online, capturing the hearts of millions.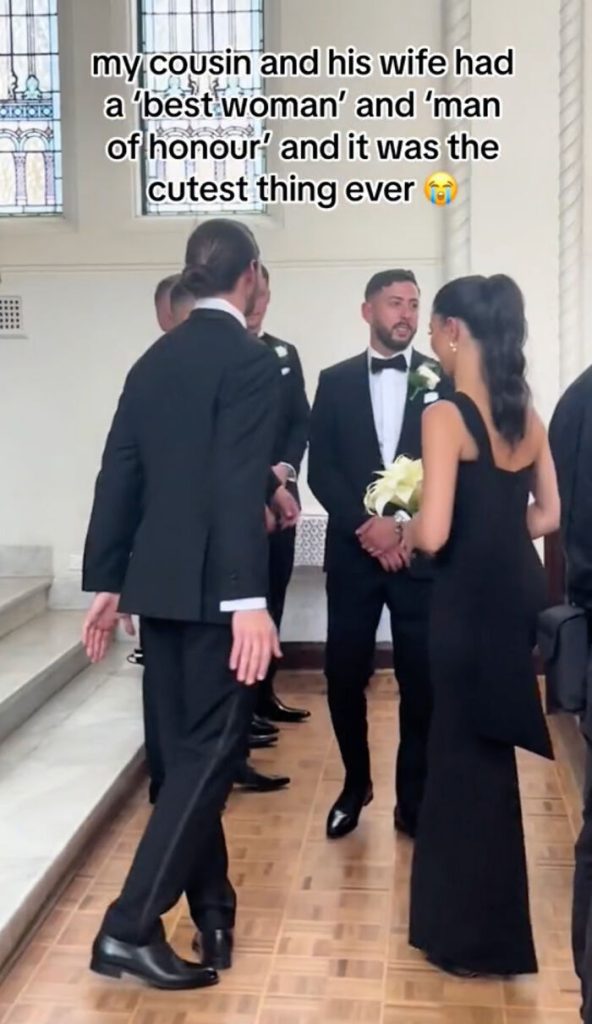 A wedding, the legal union of two individuals, traces its roots back to 2350 BC, with the earliest recorded marriage taking place in Mesopotamia. That's quite an ancient institution! While ancient civilizations likely didn't have bridezillas or extravagant celebrations, we can't say for sure. A wedding signified a new chapter for a married couple, and over time, various traditions emerged.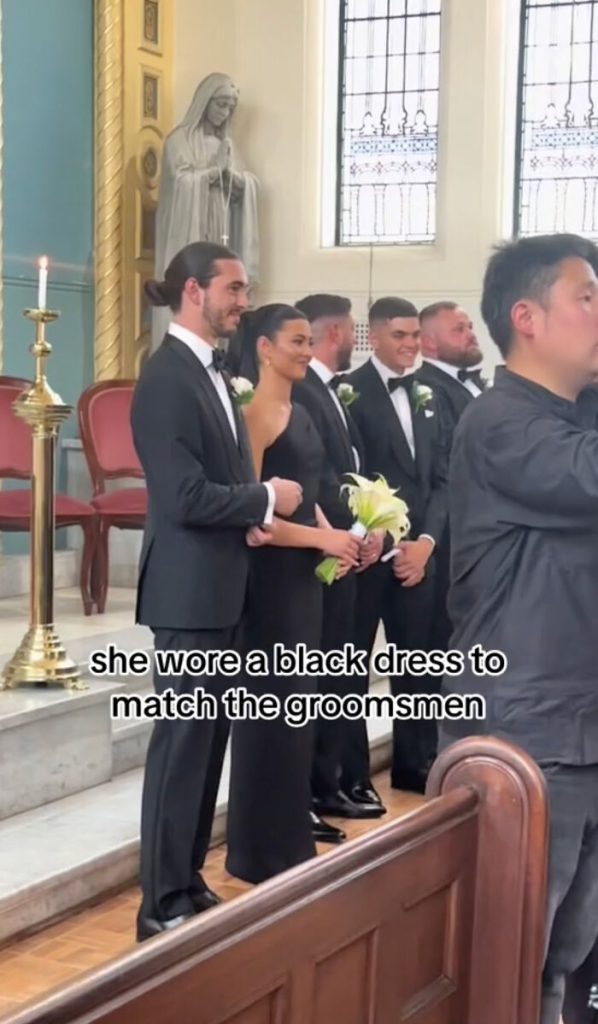 Rituals like tossing the bouquet or the first dance are likely here to stay, but others are evolving or fading away. Many brides now opt to walk down the aisle with their partner rather than being 'given away' by their fathers. Bella and Raymond, for instance, chose to reimagine the roles of the maid of honour and best man by inviting their siblings to take on these significant roles. Perhaps it was a way to make amends for years of sibling squabbles.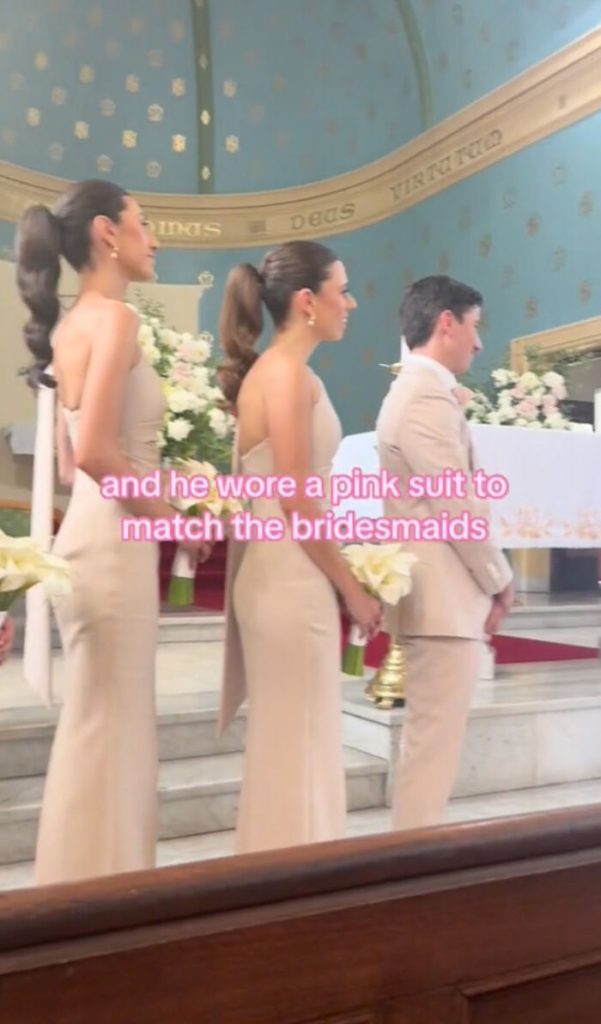 Raymond's sister looked striking in a black gown that matched the groomsmen, proudly standing by her brother as he exchanged vows. Bella's brother donned a dashing pink suit that complemented the bridesmaids' attire. He conscientiously fulfilled his duties, ensuring his sister looked flawless and tending to any adjustments needed. With significant roles come significant responsibilities!
Carla Wehbe, Raymond's cousin, shared this heartwarming moment online, garnering 68.7 million views. Who can resist a touching moment? In an interview, she explained Bella and Raymond's unconventional choice: 'The reason they did it was because their siblings were their best friends, and they wanted them to stand by their side on their special day.'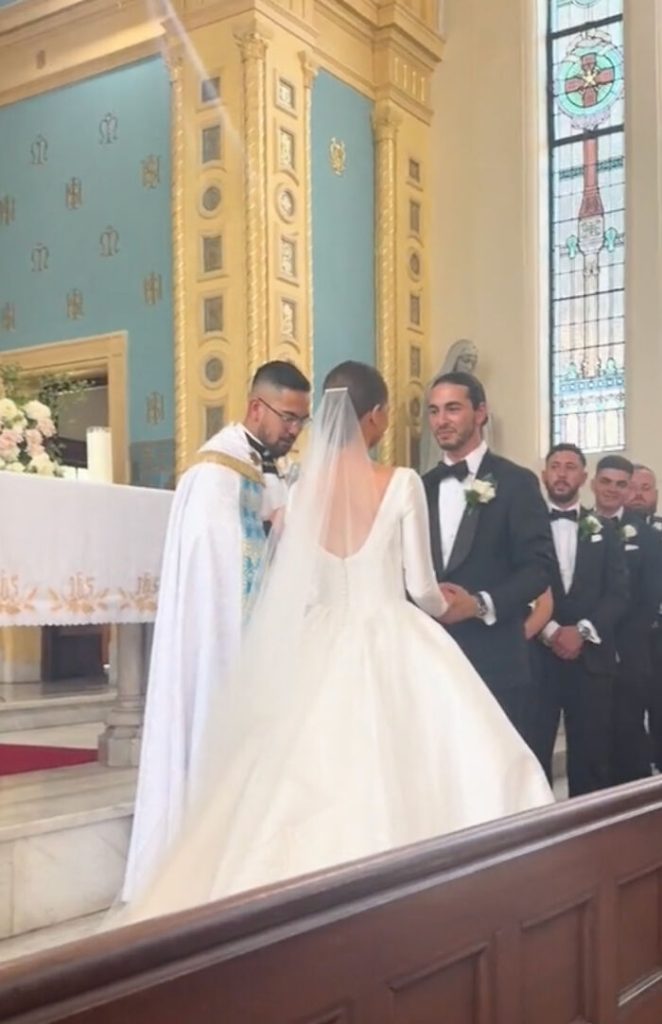 Romantic comedies often depict brides frantically calling distant acquaintances to secure the perfect bridesmaid. Fortunately for these newlyweds, they have wonderful siblings who proudly supported them on this joyous occasion.
Wehbe remarked, 'I loved the idea and thought it made the day really special.' Thousands online echoed her sentiments, sharing stories of having siblings or close friends of the opposite gender in their bridal parties. Commenters advocated for this practice to become more commonplace and normalized. After all, they are the ones who ensure the wedding day runs smoothly, the dress looks flawless, and the newlyweds' bed is covered in rose petals.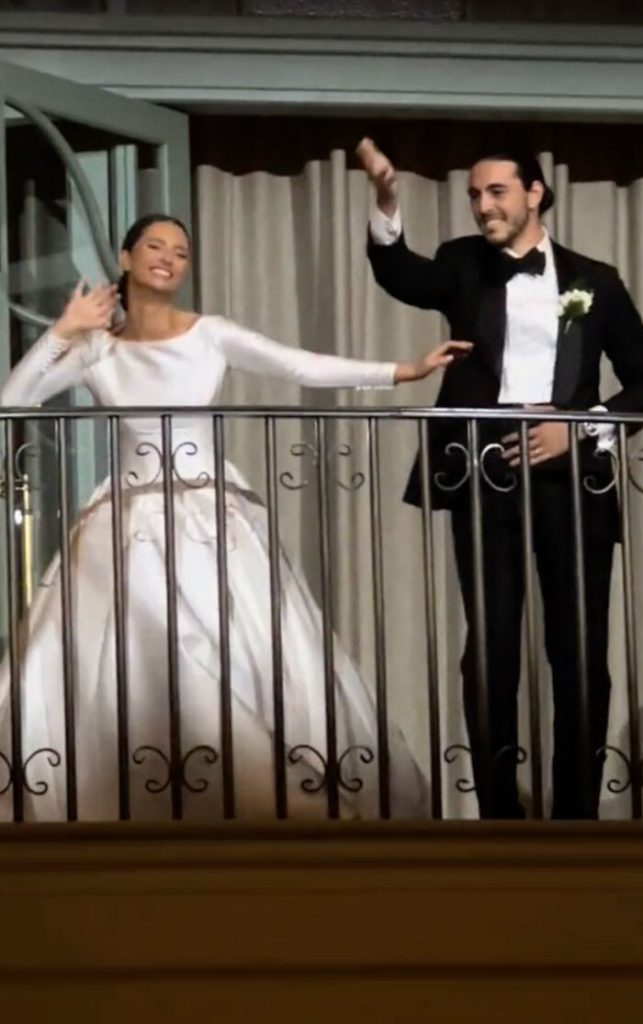 Some were taken aback, suggesting that the Best Woman might steal the spotlight from the bride. Fortunately, the radiant Bella seemed to have the time of her life at the celebration. In other videos, the couple dances with Bella's brother, and the Best Woman chauffeurs them off to their honeymoon in a convertible.
Despite changing traditions and a trend toward later marriages, the wedding industry thrives. In 2023, the market size reached an astonishing $70.3 billion. It's safe to say that luxury and white doves are here to stay. But can a grand wedding guarantee a happily ever after? A study found that 'higher expenditure on your wedding could lead to an increased likelihood of divorce.'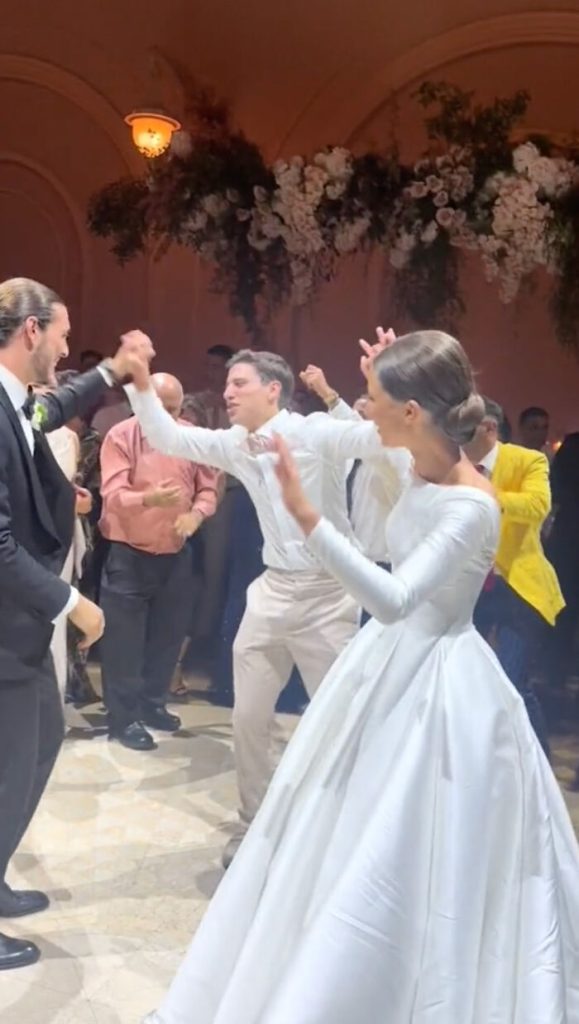 These findings aren't surprising, given that financial issues often contribute to divorce. It's hard not to feel resentful when struggling to make rent because your spouse insisted on a four-tier chocolate fountain and cherub ice sculptures. The research also indicated that weddings with a budget under $1,000 have a lower probability of divorce compared to those exceeding $20,000, resulting in a 1.6-fold increase in the likelihood of divorce among women.
But if you have a sizable budget and want to kick off married life with a bang, invest in your honeymoon! The same study suggests that an enjoyable honeymoon reduces the likelihood of divorce. So, trade the formalities for a suitcase and embark on an adventure with your spouse!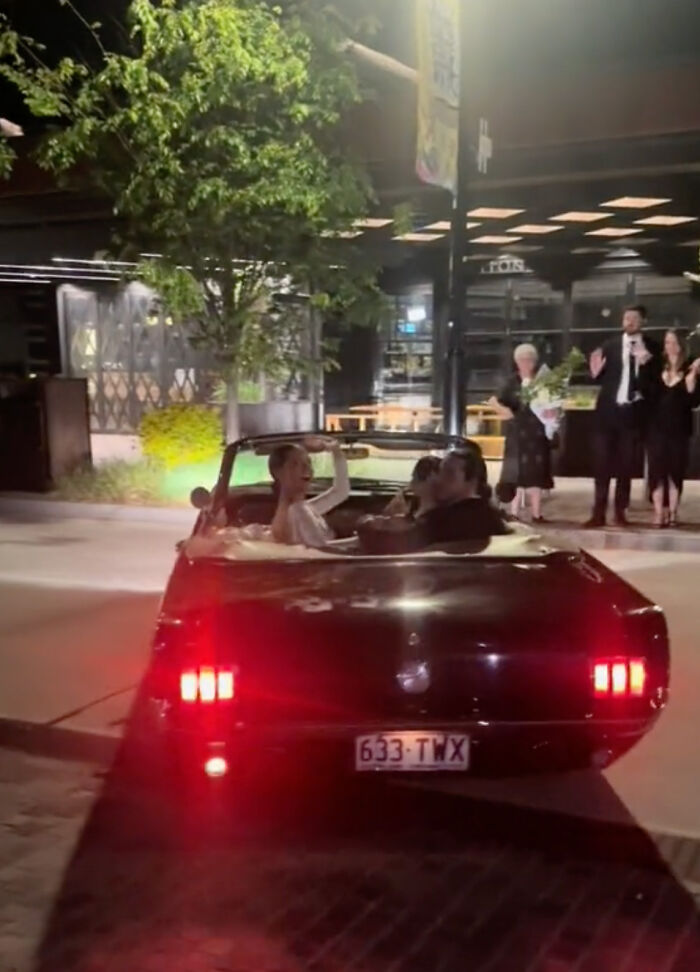 Bella and Raymond's choices exemplify a cultural shift. Couples are opting for celebrations that are uniquely tailored to them. No two marriages are the same, so why should weddings be one-size-fits-all? Have that Star Wars cake, dance your first dance to your favourite song, and begin your married life the way you want it. Then, on your 50th anniversary, do it all over again with your old, grey best friend, whom you love just as much, if not more.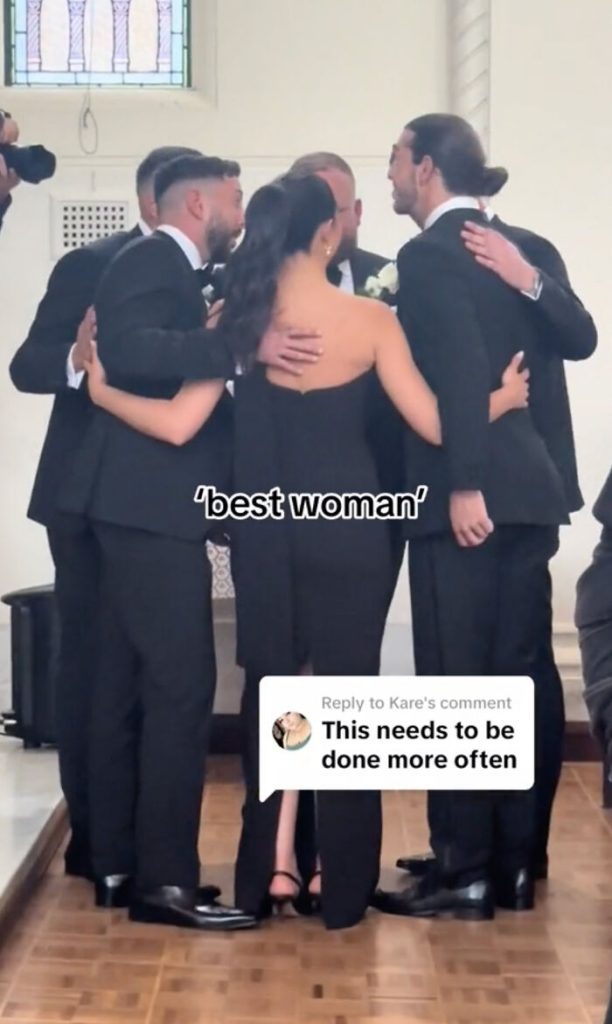 Have you ever attended an unconventional wedding?"