Second Empire Victorian Mansion that has been abandoned
More Info: Freaktography, Youtube
As per online research and validated by residents, a concealed chamber is adjacent to the dining area. It is believed to have served as a refuge for fugitive slaves on the Underground Railroad seeking their way to freedom.
This residence also holds prominence in the book "America's Painted Ladies," providing further corroboration of its historical association with the Underground Railroad.
Upon entering, one is met with the sight of a forsaken Second Empire Victorian dwelling beset by substantial water and structural deterioration stemming from a persistently leaky roof. This has led to significant impairment of roof rafters, third-floor joists, and second-floor joists.
Constructed in 1860 by a skilled cabinet maker and undertaker, the house boasts the utilization of the finest materials available during that era, such as robust oak and chestnut doors, complemented by a durable slate mansard roof.
Embark with me on this intriguing journey through the halls of this distinctive, abandoned Second Empire Victorian residence.
#1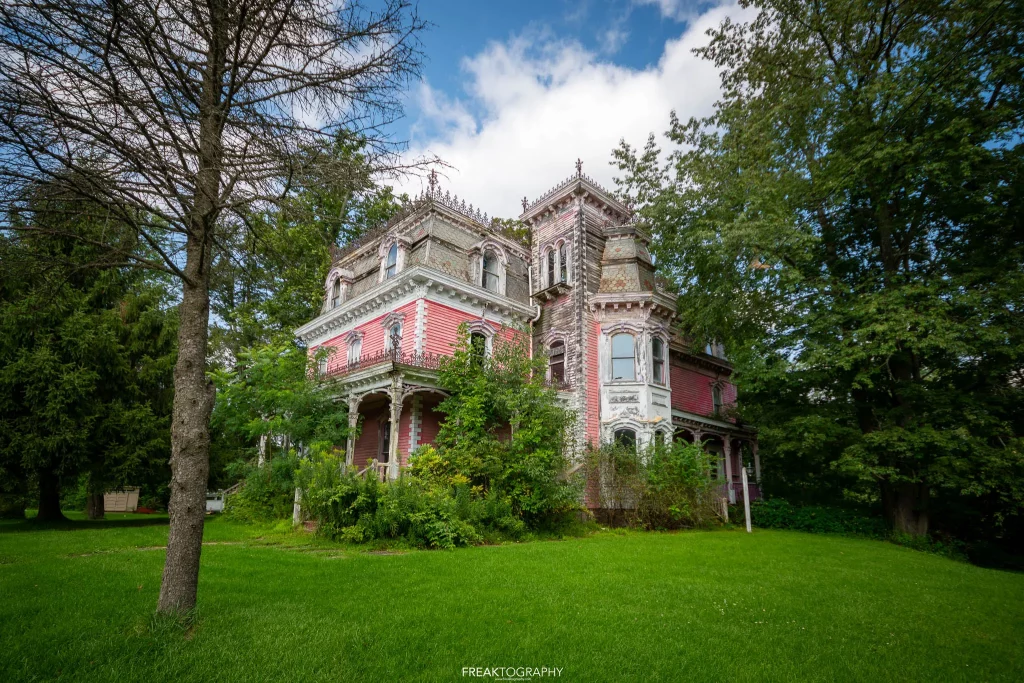 #2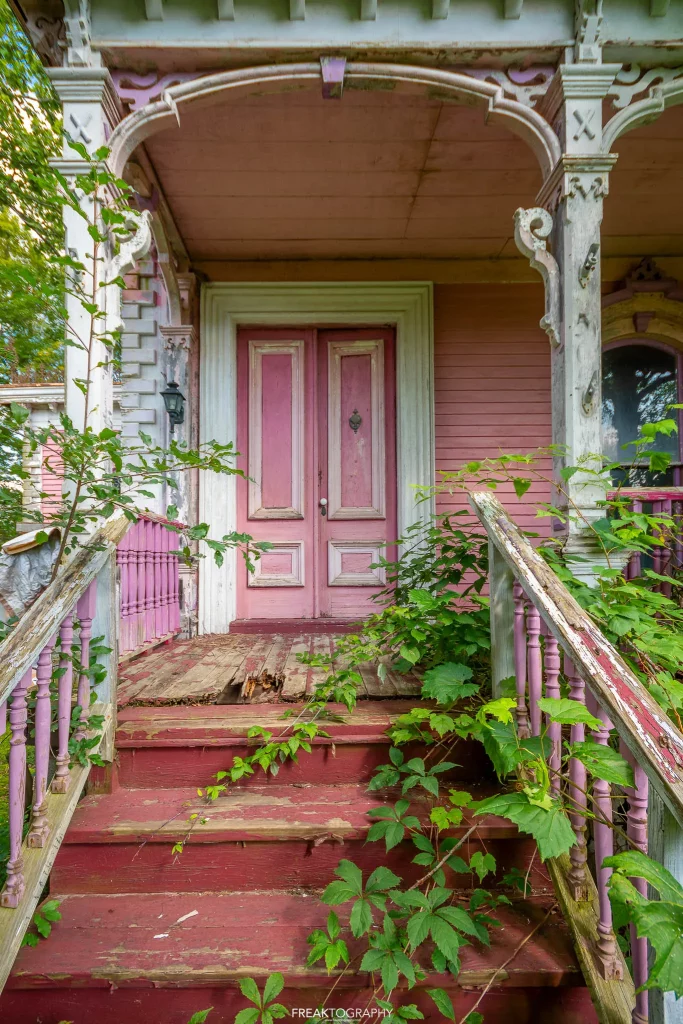 #3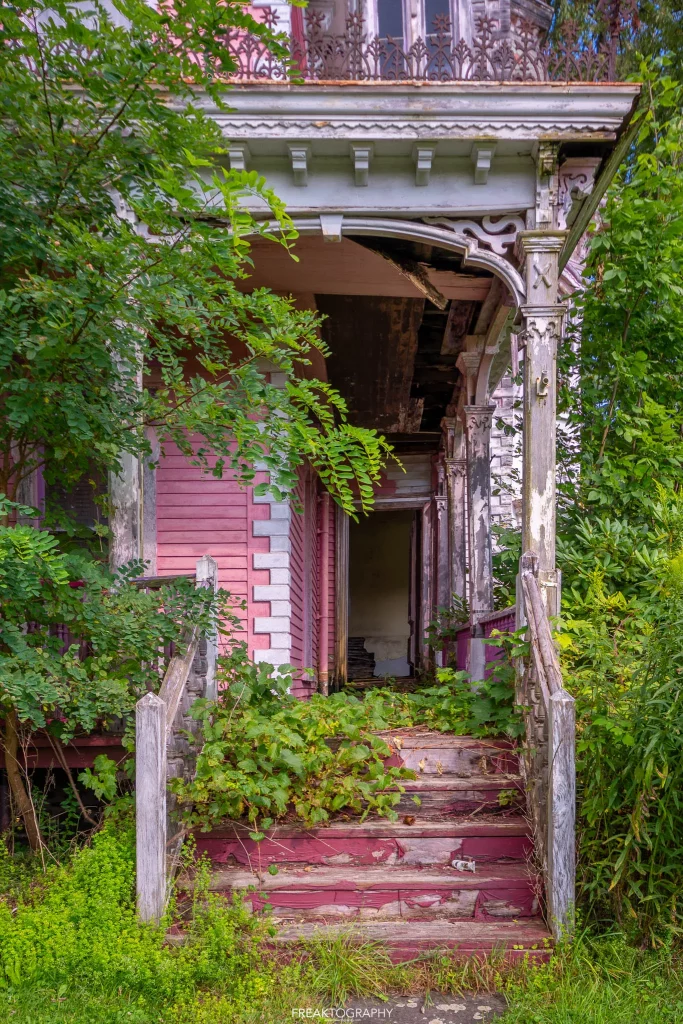 #4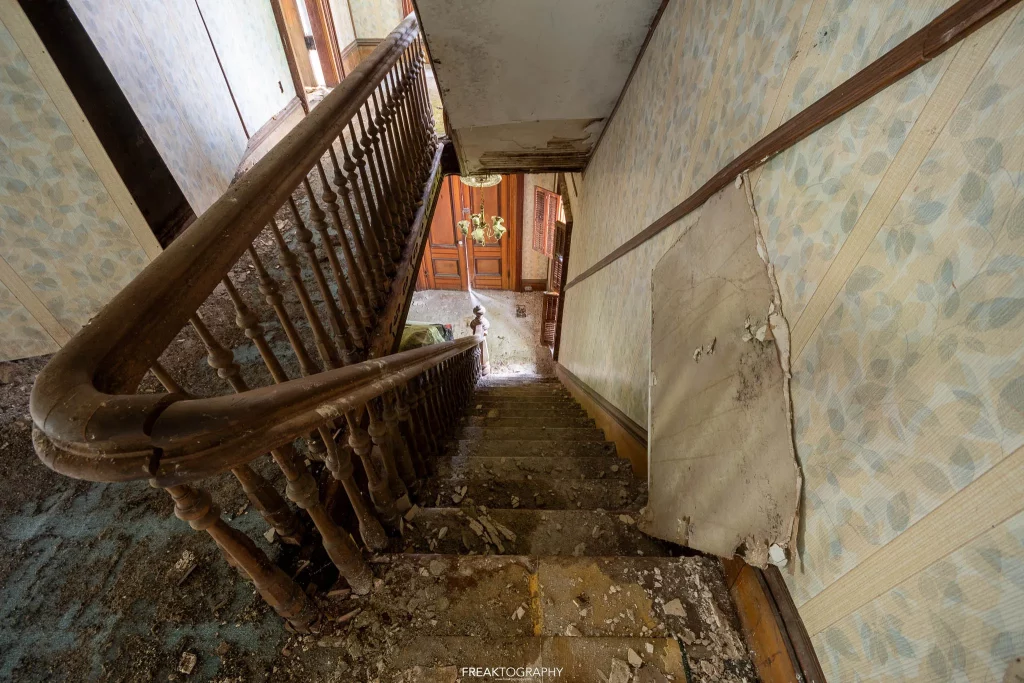 #5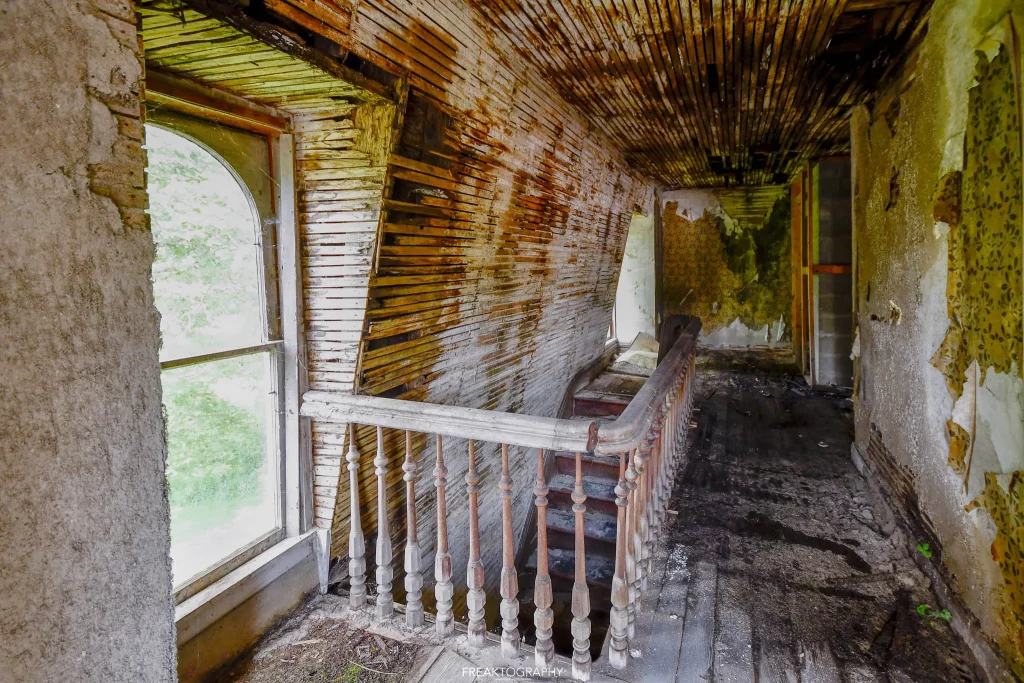 #6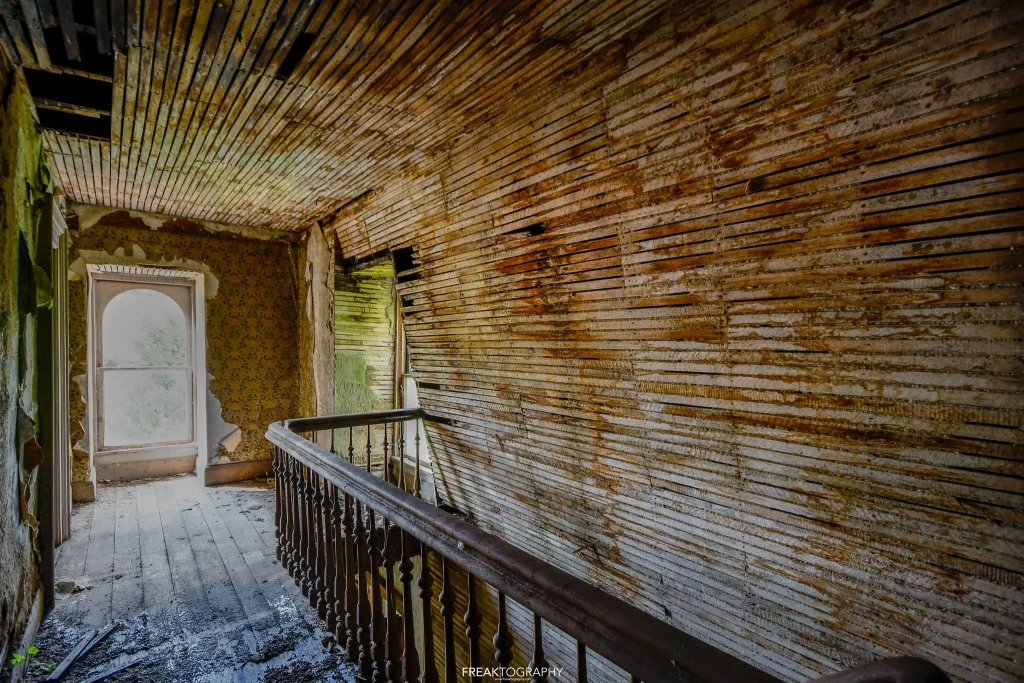 #7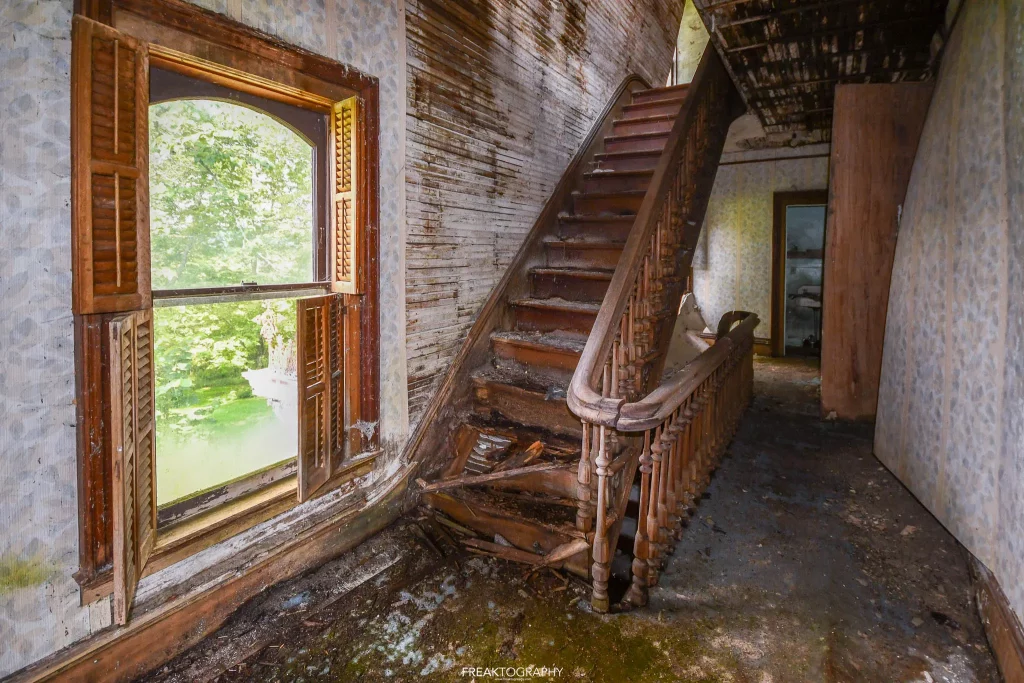 #8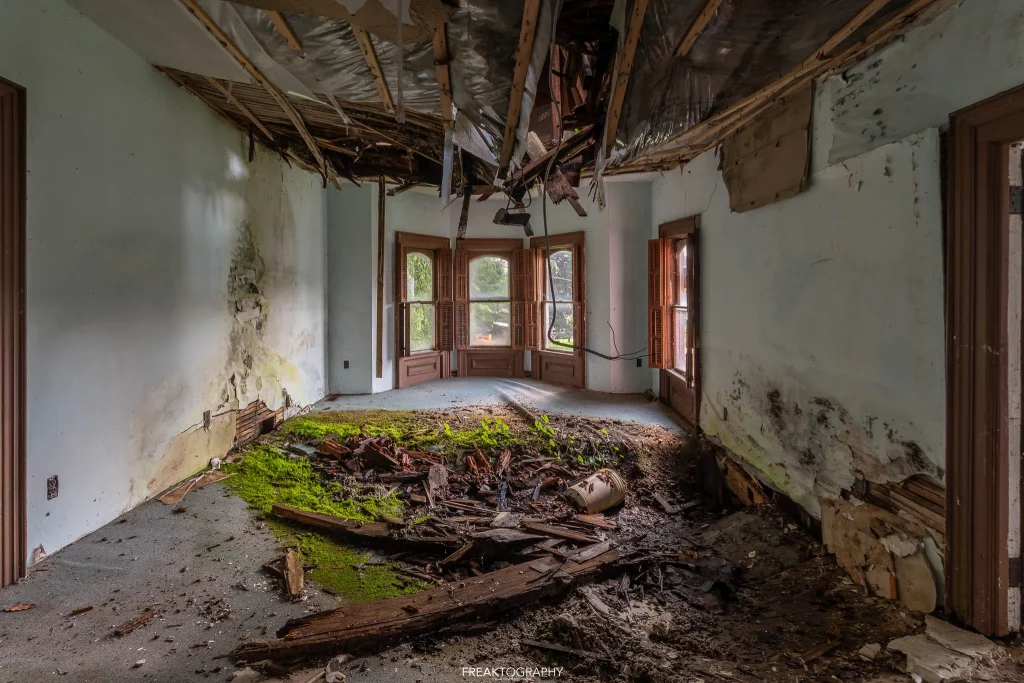 #9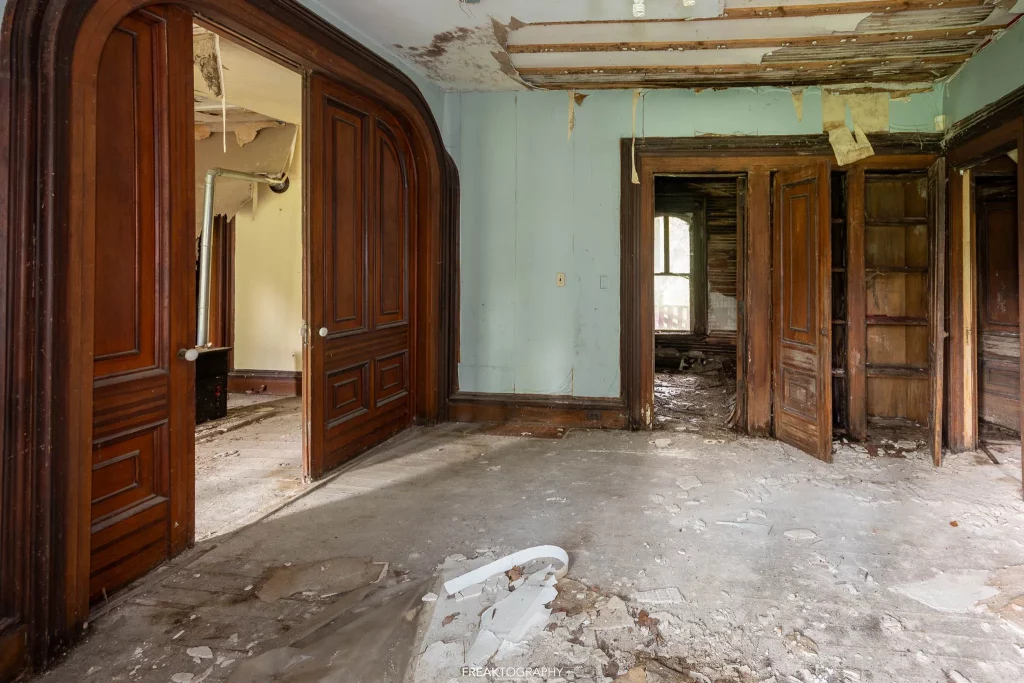 #10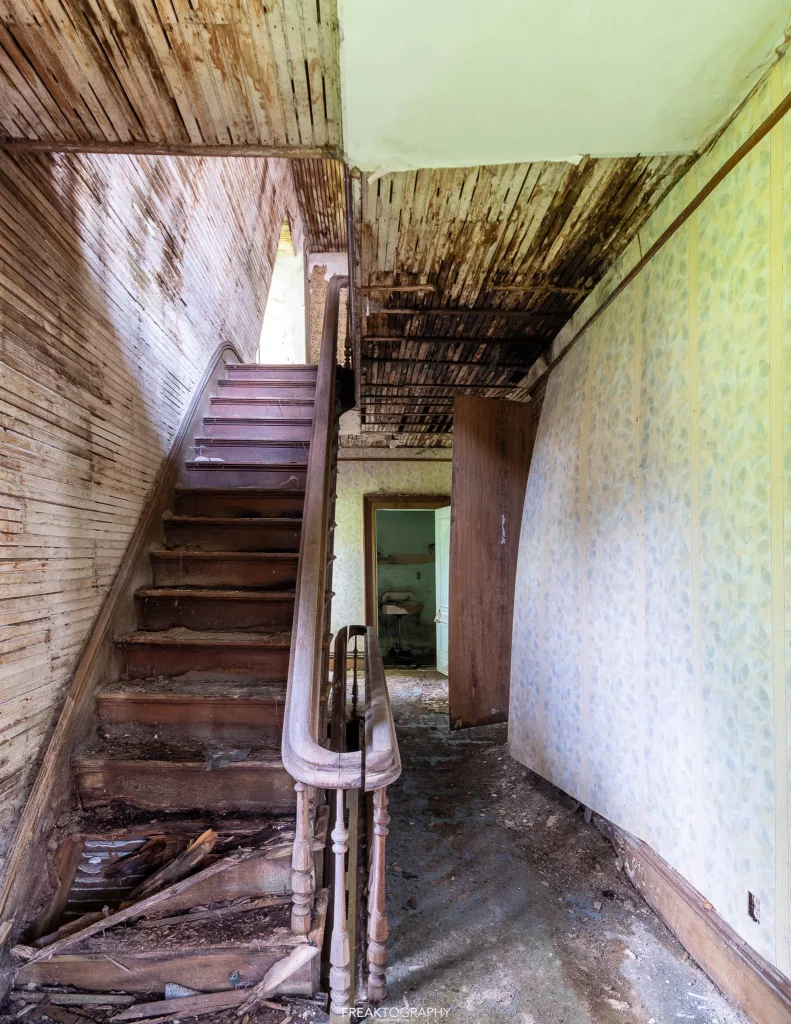 #11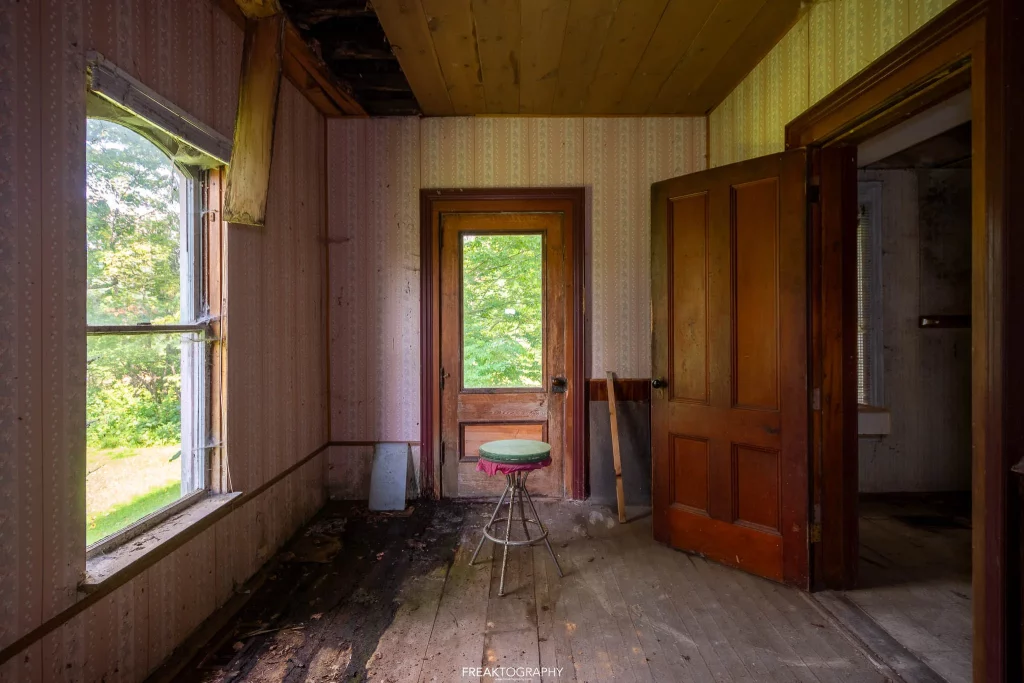 #12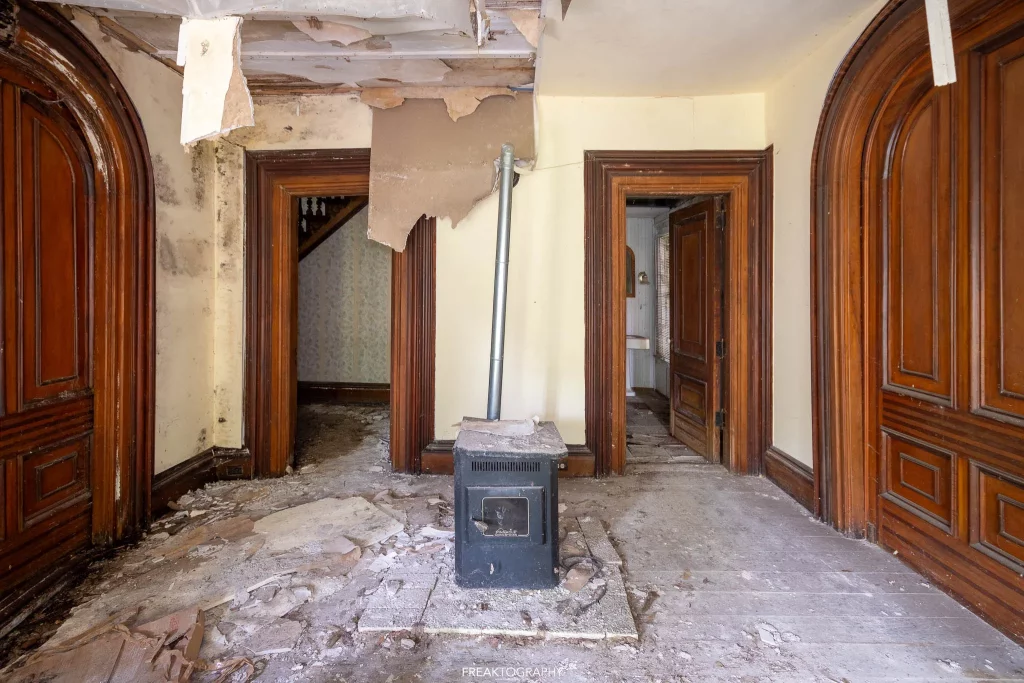 #13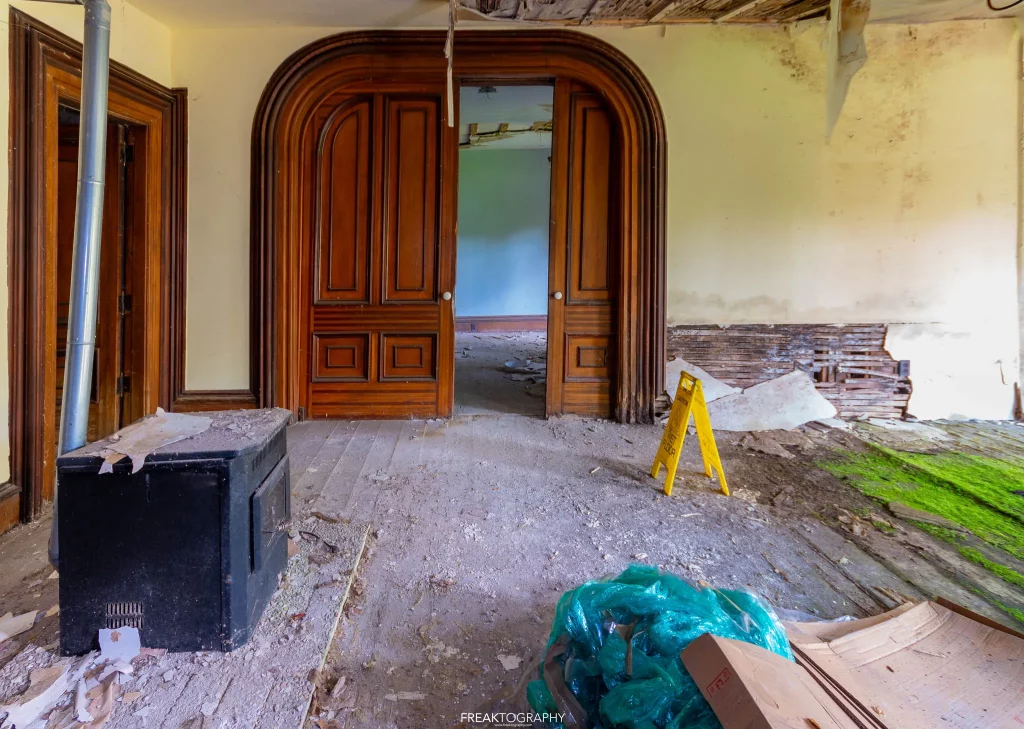 #14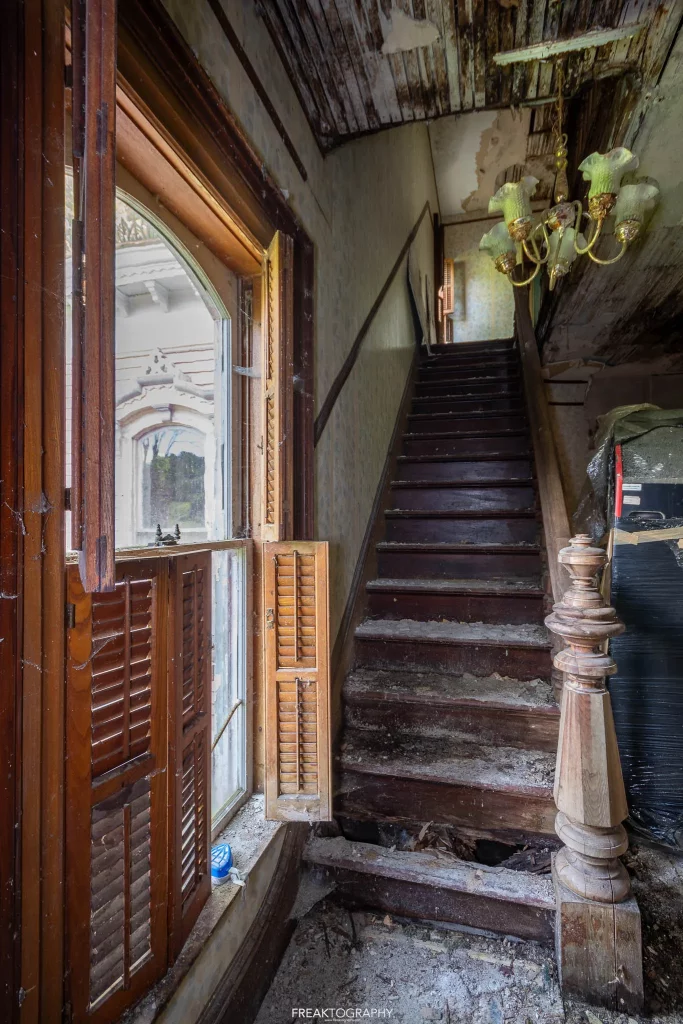 #15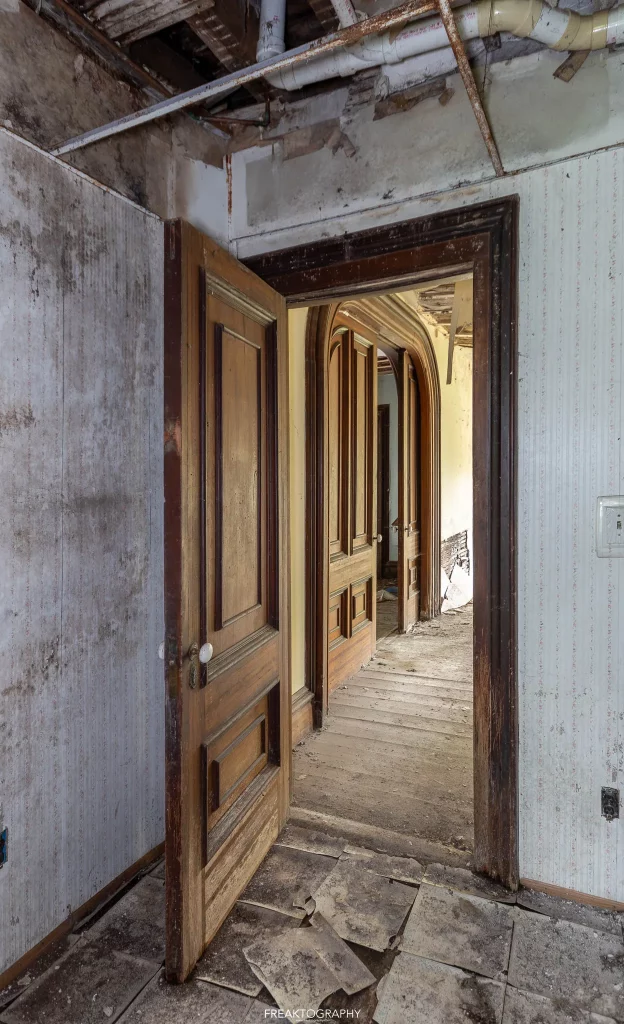 #16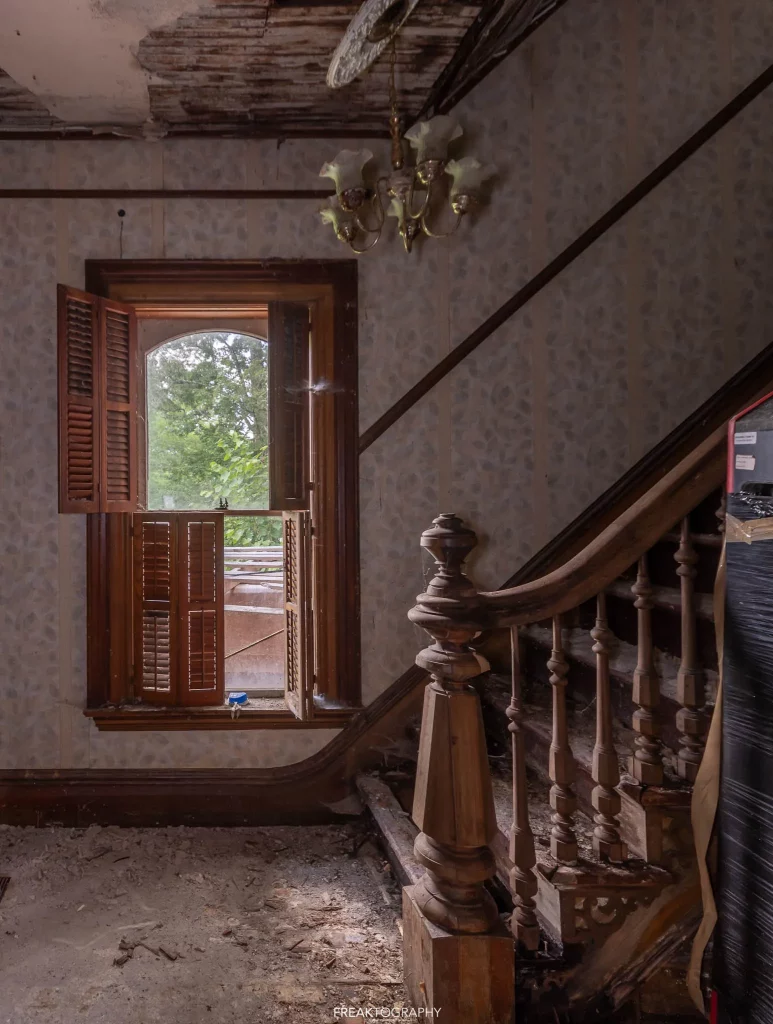 #17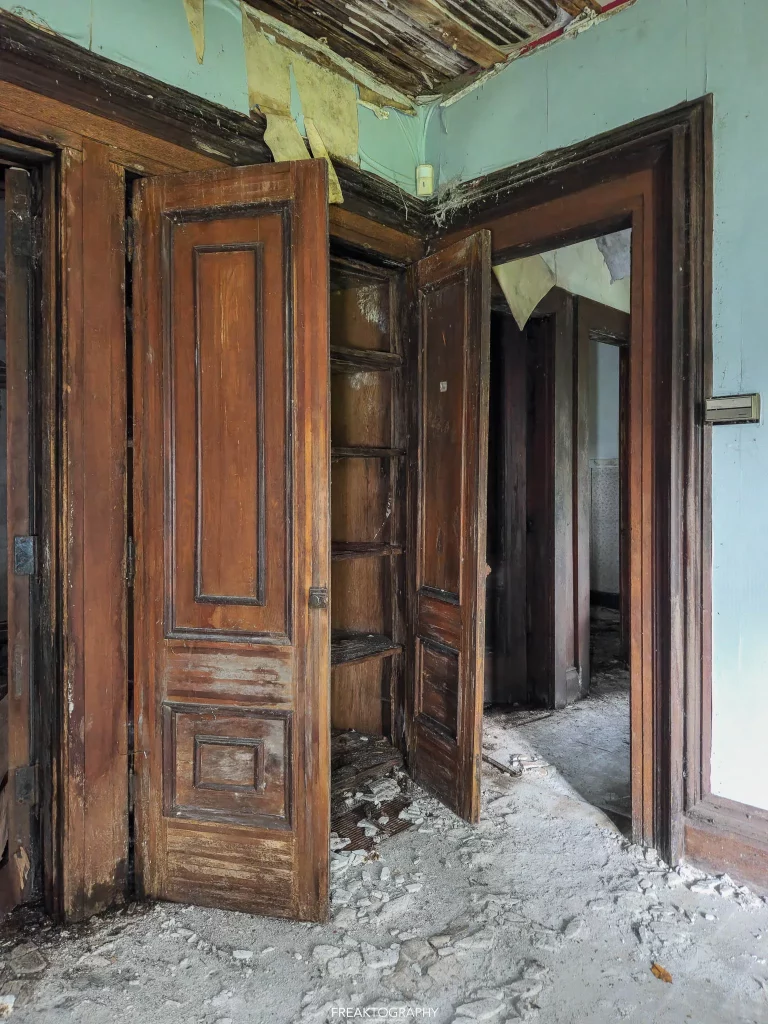 #18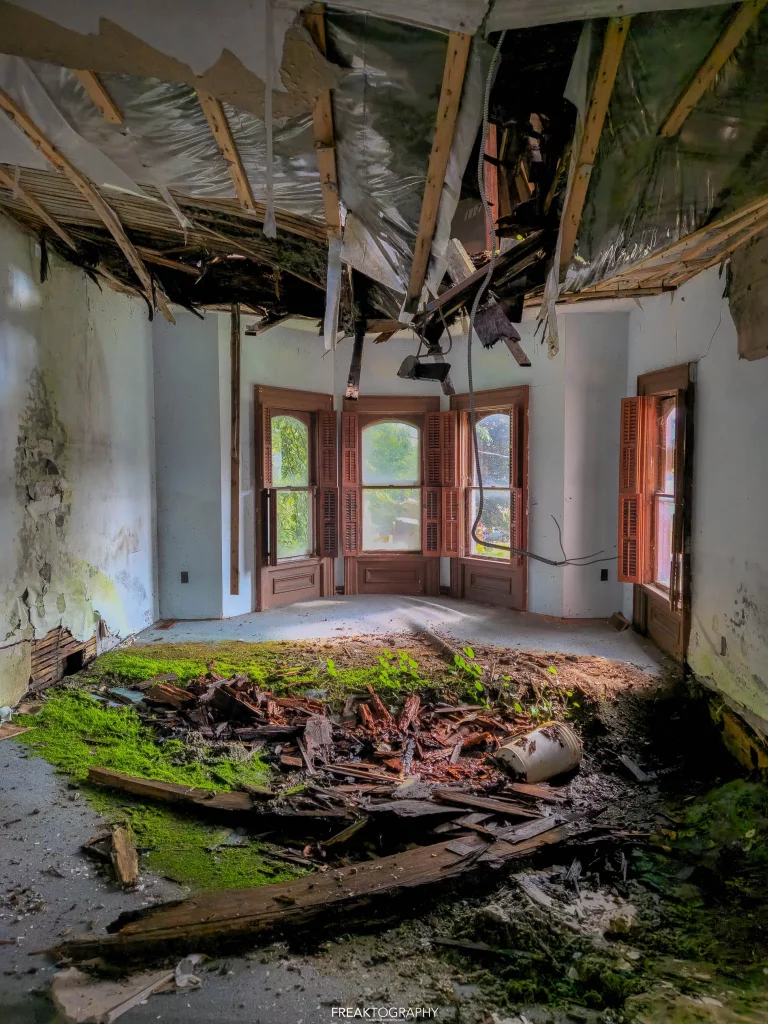 #19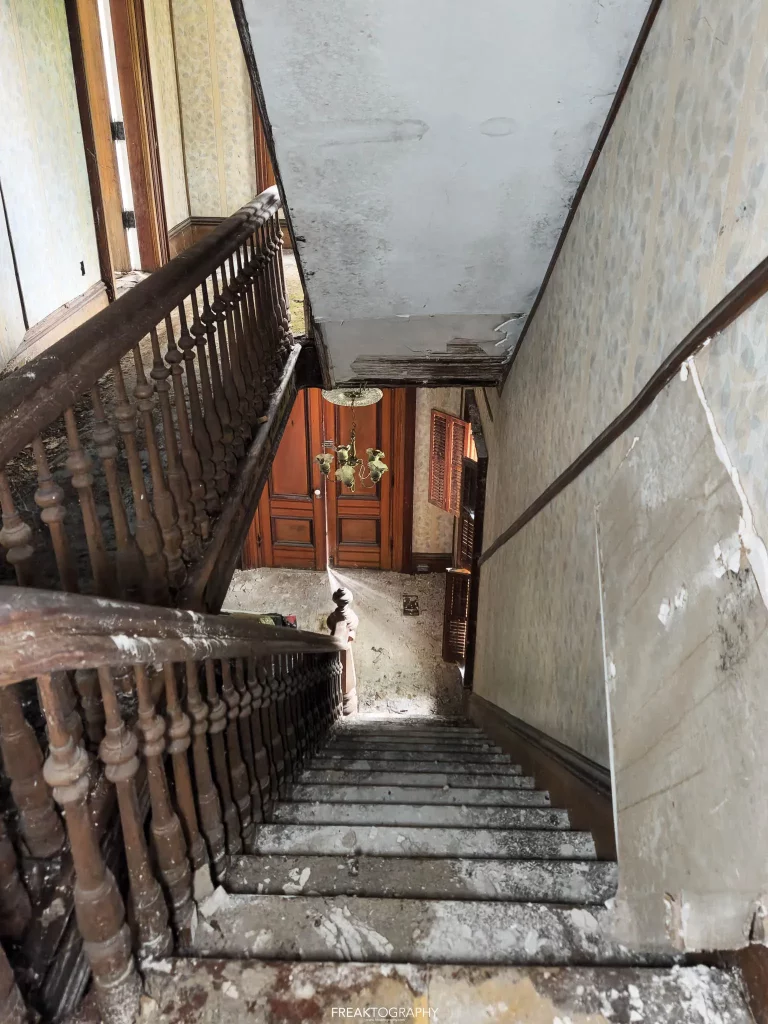 #20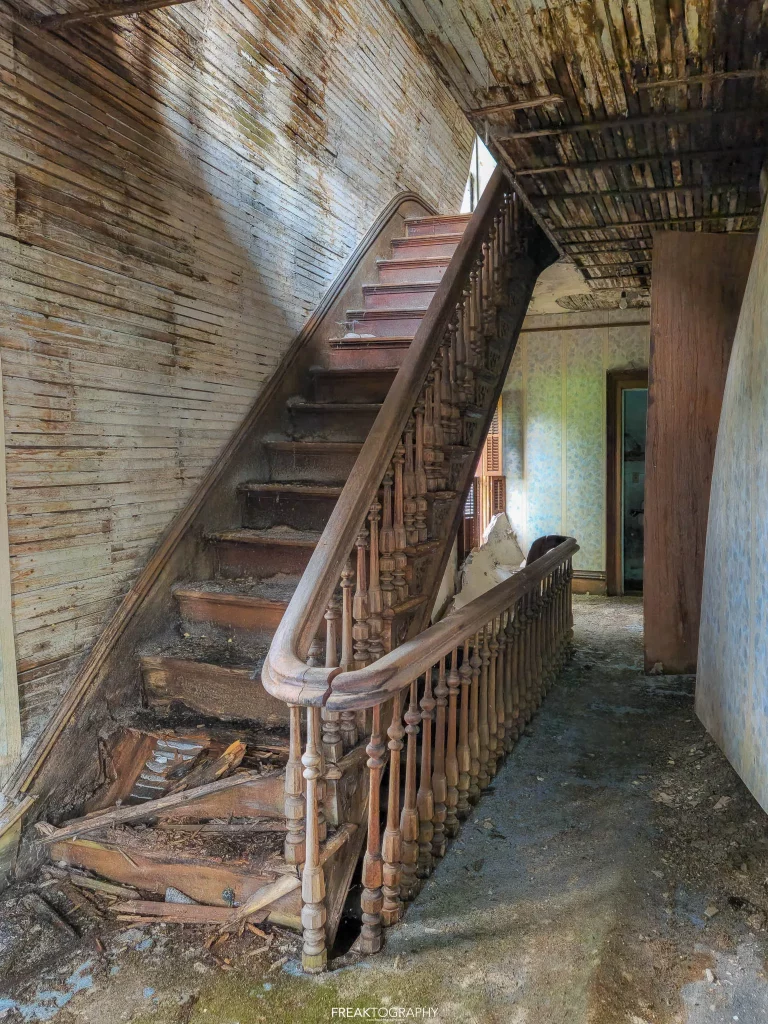 #21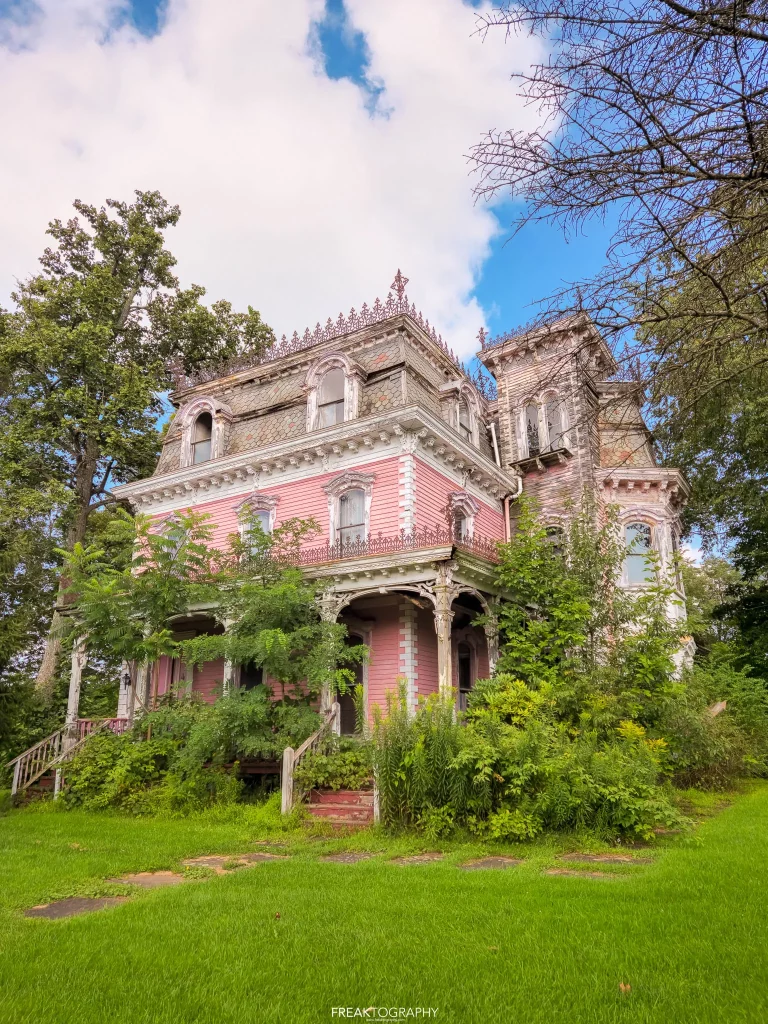 (Bluekingo has permission from Freaktography.com to publish this.)