On September 27, 2021, the abandoned mansion turned sanitarium known as Athol in Baltimore, Maryland was completely destroyed by a fire.
More info abandonedonline.net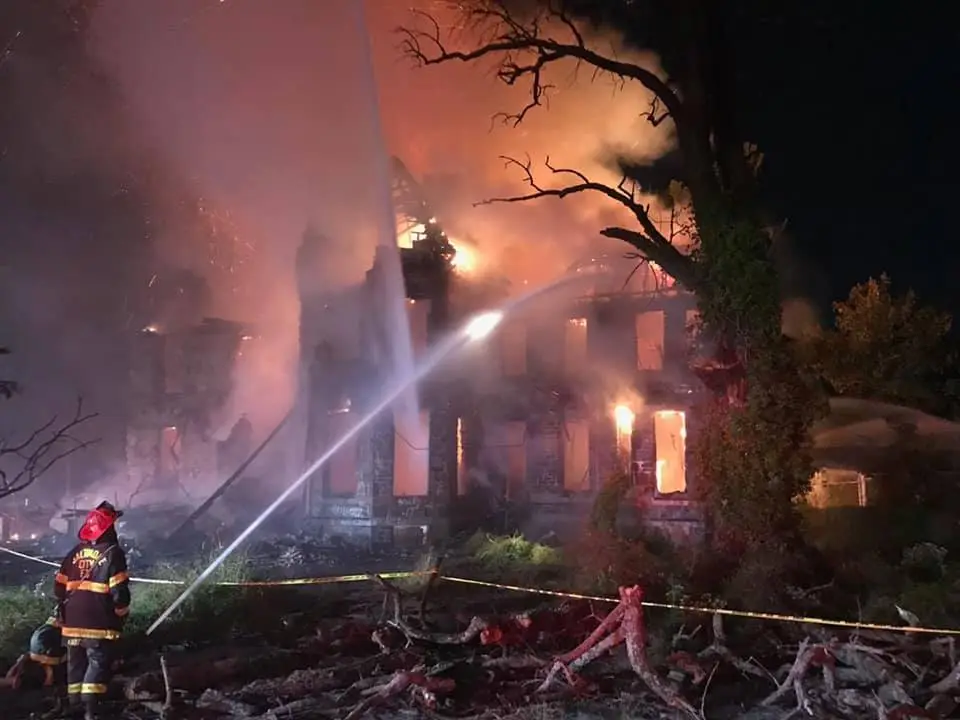 At around 1:30 AM on September 27, 2021, Athol experienced a fire. The photo source is the Baltimore City Fire Department.
The grand mansion, which was built in 1881, was the residence of Charles J. Baker. Baker was a successful businessman and entrepreneur, serving as the proprietor of the Baltimore Window-glass, Bottle & Vial company, which later evolved into Baker Bros. & Company. In addition to this, he was also involved with the Baltimore Car Wheel Company, the St. Clair-Scott Manufacturing Company, the Franklin Bank, and the Canton Company. While at Canton, Baker played a crucial role in the construction of the Union Railroad and Tunnel, which provided the Northern Central and Western Maryland railroads with access to the tidewater terminals at Canton. This significant contribution helped to further strengthen the transportation infrastructure of the region and facilitate the flow of goods and services. Overall, Baker's accomplishments in both business and public works made him a highly respected and influential figure in the community.
In the year 1900, the house was purchased by siblings Dr. Alfred Gundry and Edith E. Gundry, who intended to use the property as a sanitorium for the treatment of women suffering from "nervous prostration or nervous exhaustion." This facility, known as the Gundry Sanitorium, was established as a place for these women to receive care and rest in an effort to improve their overall health and well-being.
In February 1988, the Gundry Sanitorium was acquired by Glass Hospital. Following the acquisition, the facility was renamed Gundry-Glass Hospital and transformed into a 29-bed inpatient center for children between the ages of 4 and 12 who were struggling with acute psychiatric problems. However, on August 17, 1997, the hospital was forced to close its doors and lay off 130 employees. Despite its efforts to provide quality care to young patients, the hospital ultimately struggled to stay afloat and was unable to continue operating.