The Blue Miracle is the world's largest abandoned piece of equipment
This industrial behemoth was erected in East Germany in the 1960s. The massive bucket wheel excavator, dubbed the Blue Miracle, is said to be the world's largest piece of abandoned gear.
It was built in the Central German town of Lauchhammer, some 30 miles north of Dresden. Following WWII, this region became a part of the German Democratic Republic (GDR) and supplied the majority of the GDR's coal.
This massive 370-foot-long, 190-foot-high excavator was built with 3,500 tons of steel. It was painted a magnificent shade of blue when it was finished, but the color faded and in some places totally disappeared over time as the structure corroded away.
The excavator has 20 buckets for scooping up coal, and each bucket can hold more than 50 cubic feet of coal – about the size of ten bathtubs.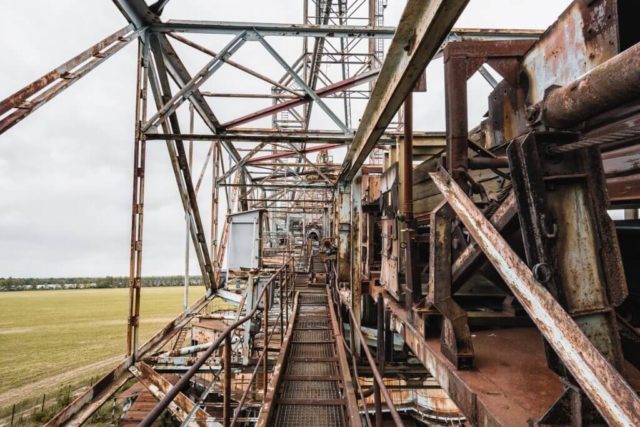 This equipment excavated lignite, sometimes known as brown coal, at many open-cast mines in eastern Germany for 50 years. Mining for lignite used to be a major source of employment in the area, and it helped define the way of life in many communities.
When oil prices skyrocketed in the 1970s, the GDR sought to develop lignite mining to provide the country with inexpensive power. Following Germany's unification in 1990, the sector decreased, owing mostly to environmental concerns related to the use of coal in power plants.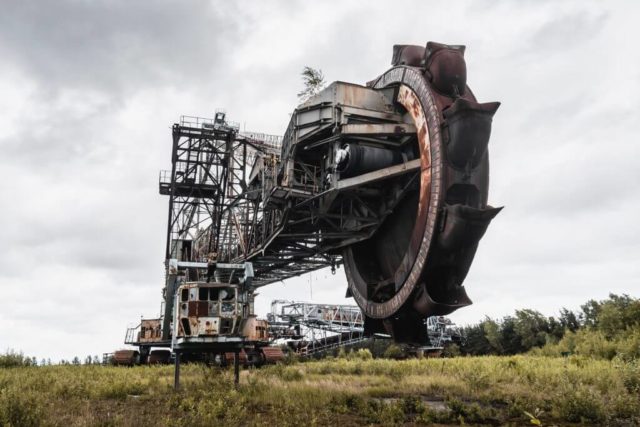 The Blue Miracle extracted hundreds of tons of coal throughout its operation. The industrial monster was eventually rendered obsolete by technological developments. In 2003, it was deactivated. The Blue Miracle's last mine was the Welzow-Süd mine, which is still in operation and collects 20 million tons of lignite per year, despite the fact that the coal resources are expected to run out in 10-15 years.
The steel giant is now little more than a massive wreck decaying in a field. The building is still reasonably solid, but when exposed to the elements, it rusts away, slowly disintegrating beneath the sky.