Check How These Polar Bears Took Over Deserted Buildings
We've heard many stories about nature taking abandoned places back into her cradle. She gave us places to live on earth, and it's only normal if mother nature takes them back when people reject her gifts.
Many areas where humans used to live are now owned by wildlife. When nature takes over, these deserted locations will be covered in forests, and animals will call them home.
Dmitry Kokh is a Russian photographer. Recently, one of the biggest wishes he had for some time came true. That is to take intimate photographs of polar bears. But what's unusual is the place he found them.
Dmitry shot a few huge polar bears on an abandoned island in the Chukchi Sea. This island, known as Kolyuchin Island, worked as a weather station from 1934 until it was finally deserted in 1999.
So now you must be wondering. If it's natural and normal for nature to take back abandoned places, what's unusual in seeing polar bears here?
Let me clarify that for you.
Usually, when we think of polar bears, we imagine colossal white-fur, huge, muscly creatures walking around the snow in polar regions. But check out the photos below. Apart from the thick fog, there's not even an ounce of snow to be found anywhere. The place is covered in rich grass, and these bears stick out in the photos like a sore thumb.
Dmitry was on an expedition to shoot some polar bears that day. But the Wrangel island, where they thought they could find polar bears, was empty. So they had to turn back.
On their way home, they saw movements on Kolyuchin island, and when the team got closer, they were surprised to find polar bears circling this abandoned building. Dmitry Kokh shot some fantastic photos of polar bears at Kolyuchin Island.
His photo with a polar bear in a window, "the summer season" became the best photograph depicting wildlife in an artificial environment in"Russia's wildlife"magazine.
More info: Instagram | dmitrykokh.com | youtube.com
Dmitry had to travel to the outer parts of the Russian Arctic to take these pictures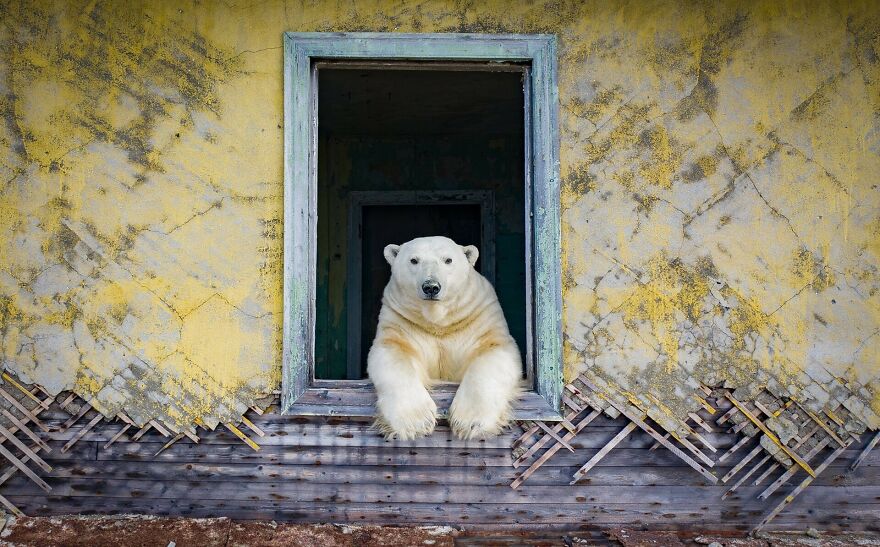 Polar bears have taken over the Chukchi sea's abandoned weather station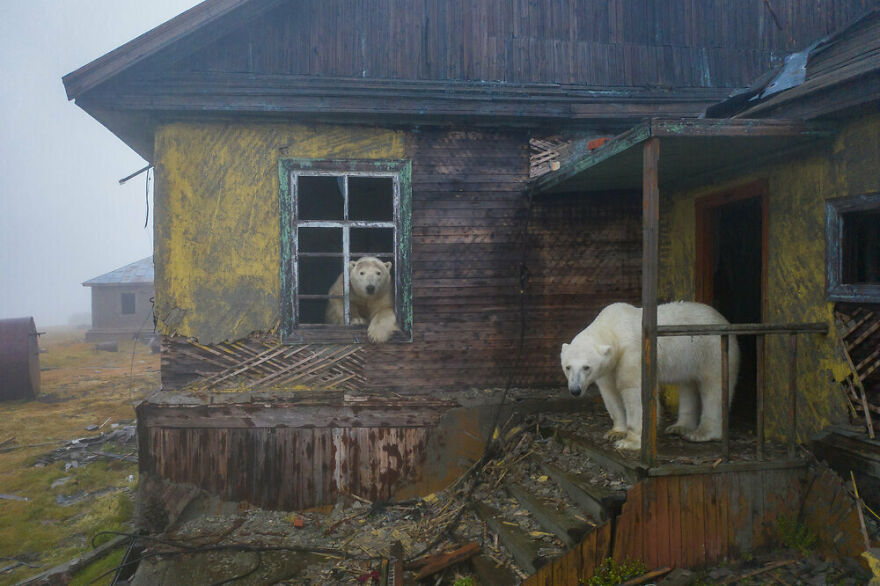 As per Dmitry, this photo best represents the world's end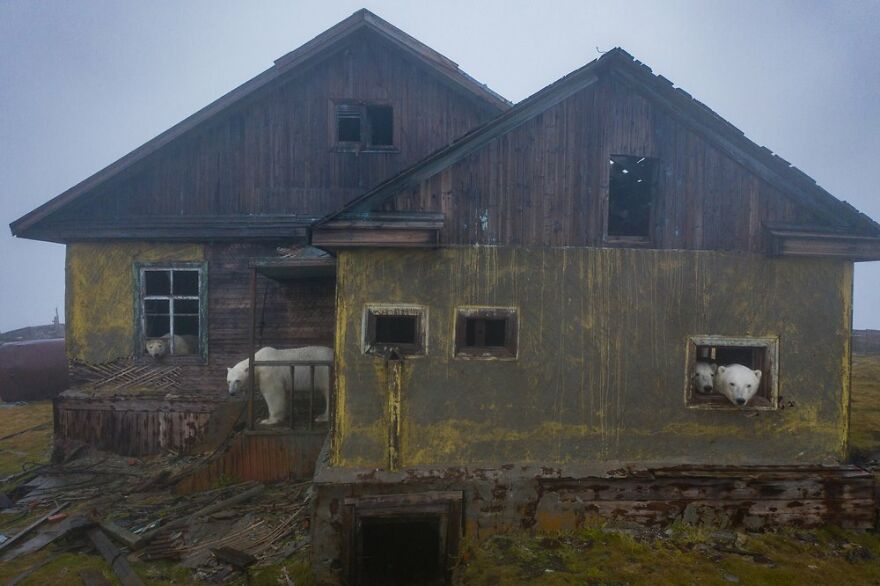 He had a dream of capturing some mesmerizing shots of polar bears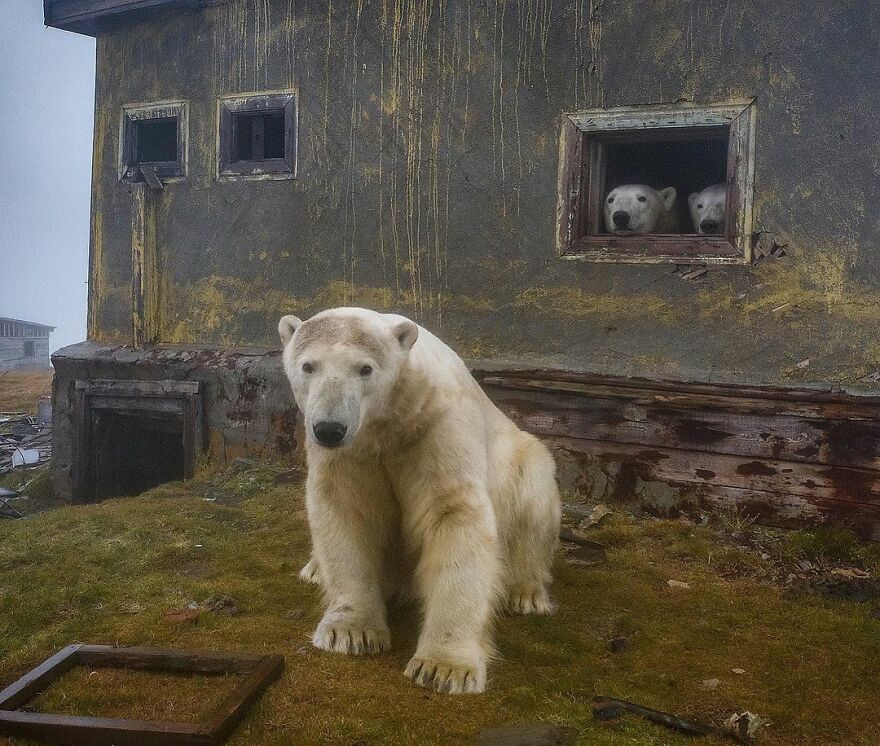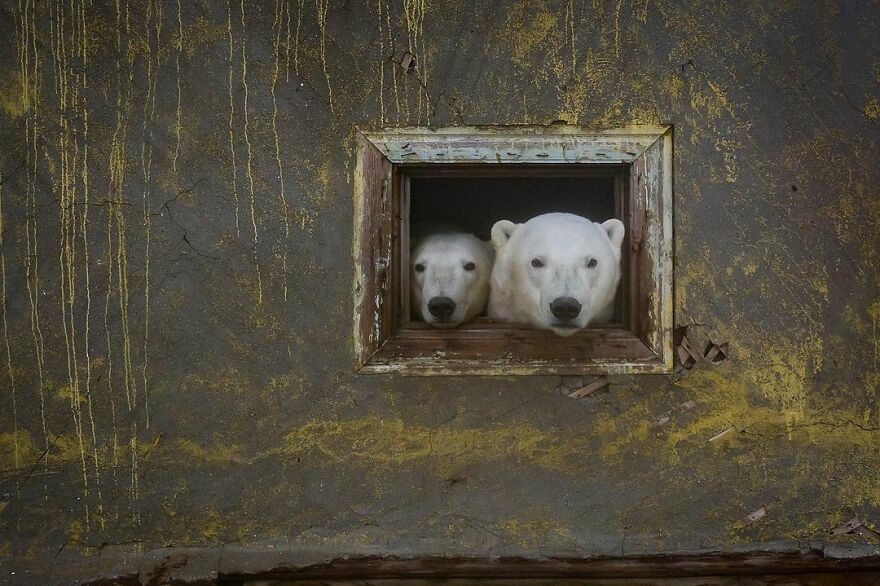 The world's largest carnivore of land enjoying his day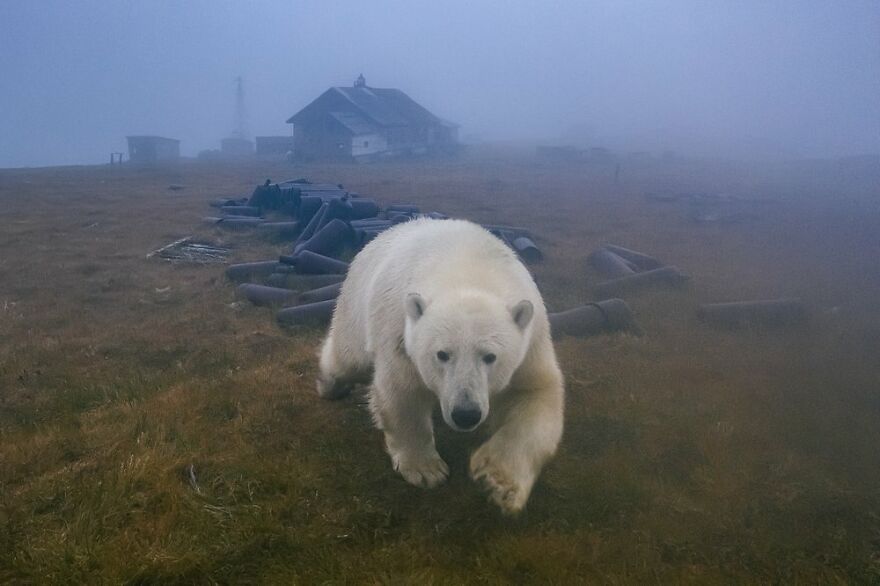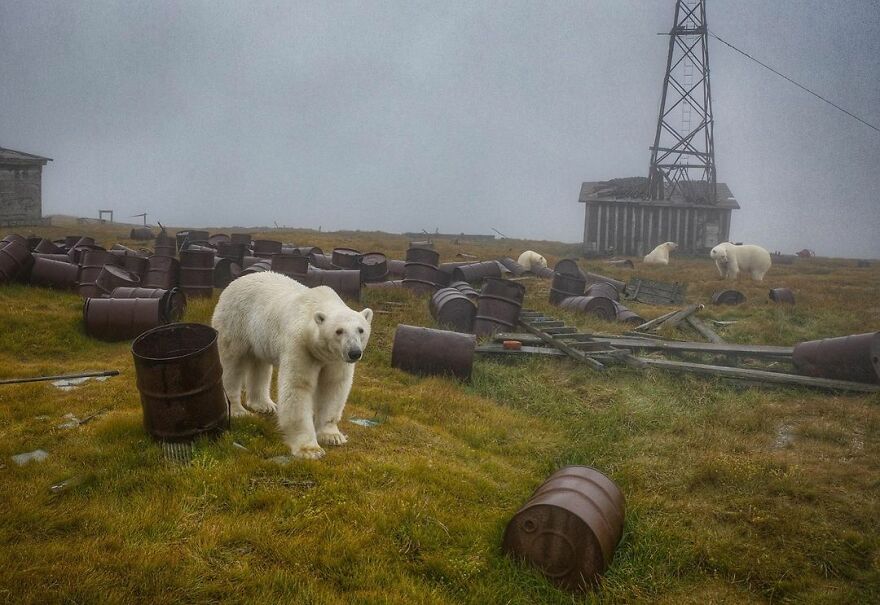 He was also lucky to get some pictures of them in their regular habitats too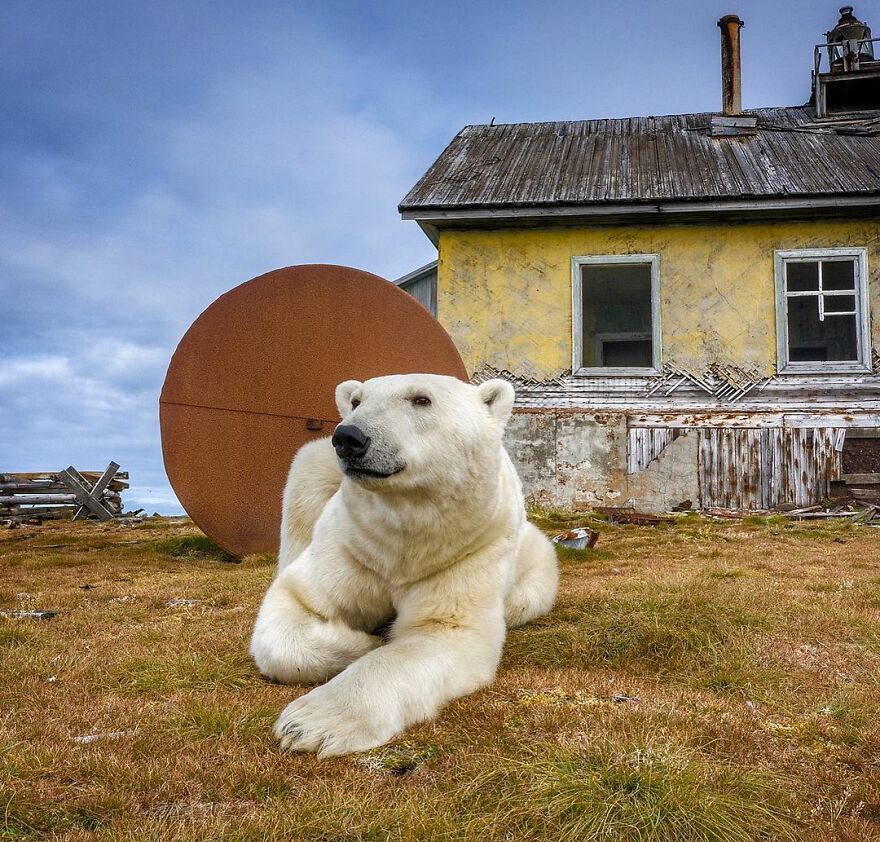 These photographers let people enjoy the world beyond the limits