Ukrainian refugees get touching paintings from an artist to give to their host families in the UK
When Russia invaded Ukraine in February 2022, countless British households warmly welcomed Ukrainian refugees through the "Homes for Ukraine" initiative. This scheme allowed UK families to swiftly sponsor and offer long-term shelter to these individuals. As many Ukrainian guests now transition to their residences in the UK, a unique tribute has surfaced to celebrate the deep connections formed during their stay.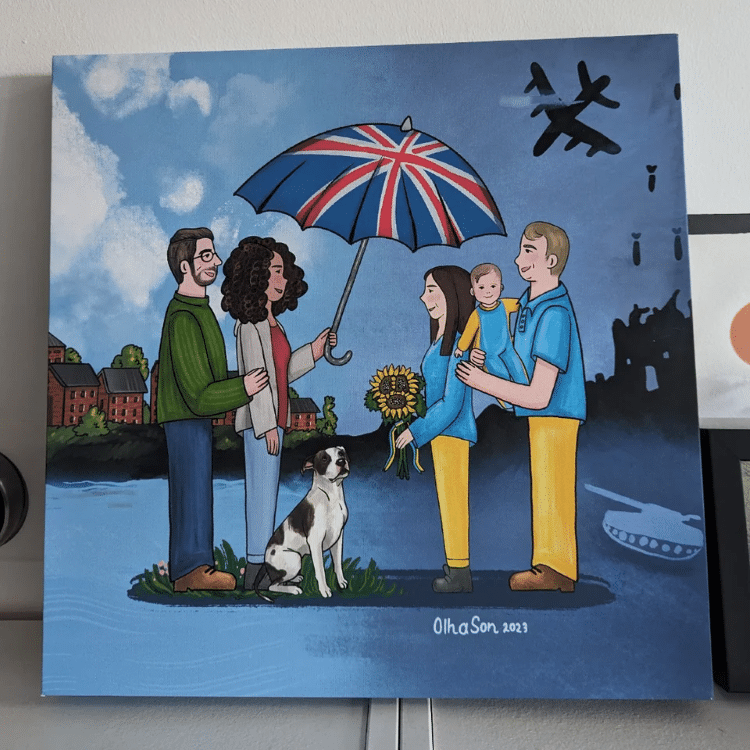 Olha Son, a 35-year-old artist from Ukraine, was launching her debut exhibition when the war erupted. She quickly left Odesa with her young daughter, finding solace with a sponsor named Ffyona in Cornwall. They lived together until Olha's husband could join, and subsequently, the family settled in Bristol.
Drawing from her own experience, Olha crafted a painting depicting a girl draped in British flag colours, shielding a child adorned in Ukrainian hues from the rain using an umbrella. This dynamic artwork resonated with many, leading to a surge of requests from other Ukrainians desiring similar representations. The evolved depiction showcases British hosts shielding their Ukrainian guests, symbolizing their shared warmth, protection, and enduring bond.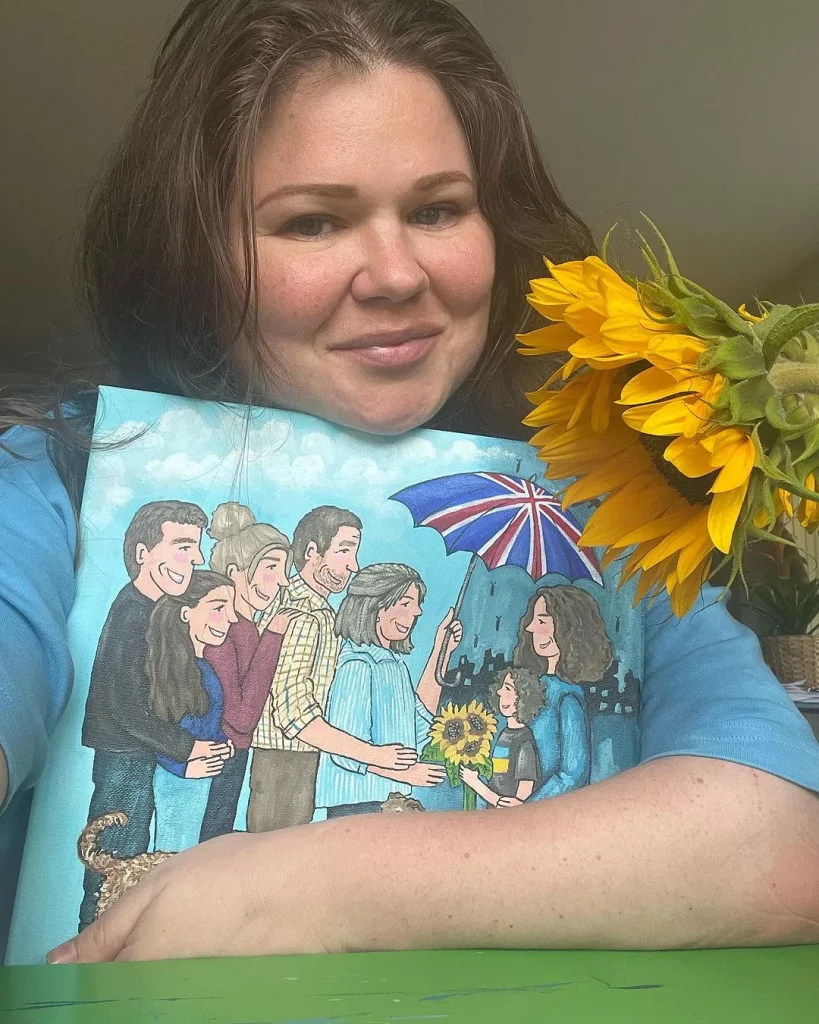 Kevin Kennedy Ryan and Jessica Ryan-Smith from Sheffield were one such family that had embraced a Ukrainian family. They had initially offered their home during the Syrian refugee crisis. Still, it wasn't until a surprise phone call that they welcomed Dima and Tonya Mogylnyi and their toddler Misha, who fled Brovary near Kyiv. Living with the Mogylnyi brought joy, culinary collaborations, and shared grief from the war.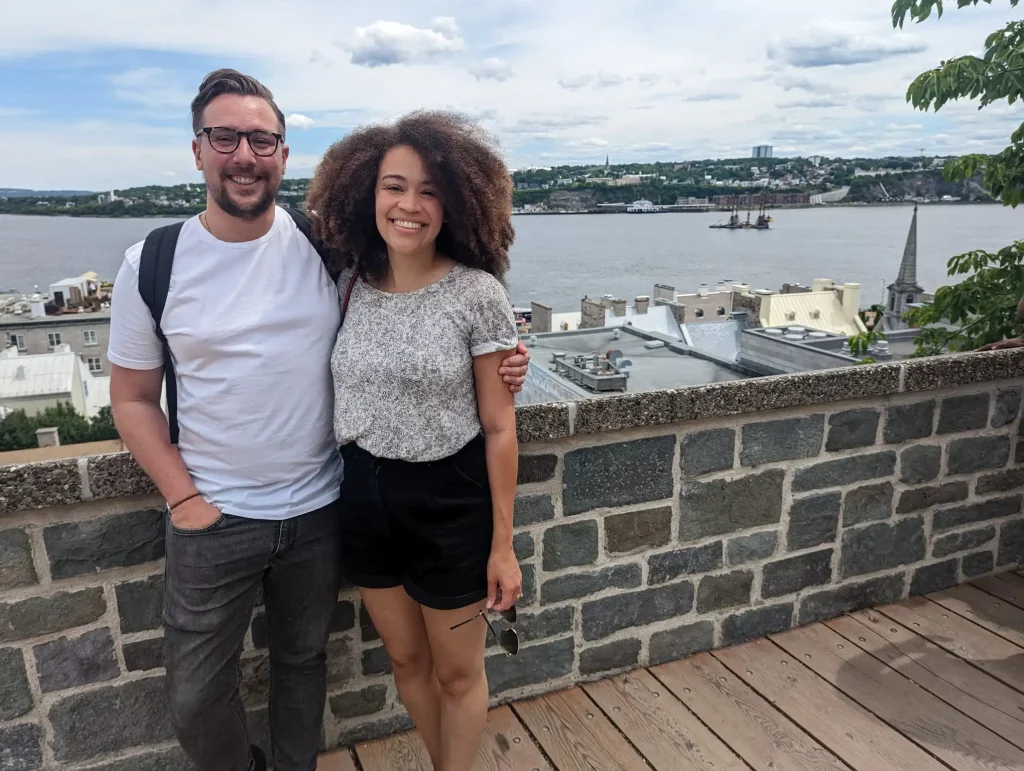 After nine months, as the Mogylnyi prepared to move to their new place, they expressed gratitude by gifting the Ryans a personalized piece from Olha. The artwork captured the Ryan couple, alongside their dog, extending warmth to the Mogylnyi family against a war-torn backdrop, hinting at a hopeful future. Kevin recounted the profound emotional impact of the painting, admiring not only its significance but also Olha's attention to detail.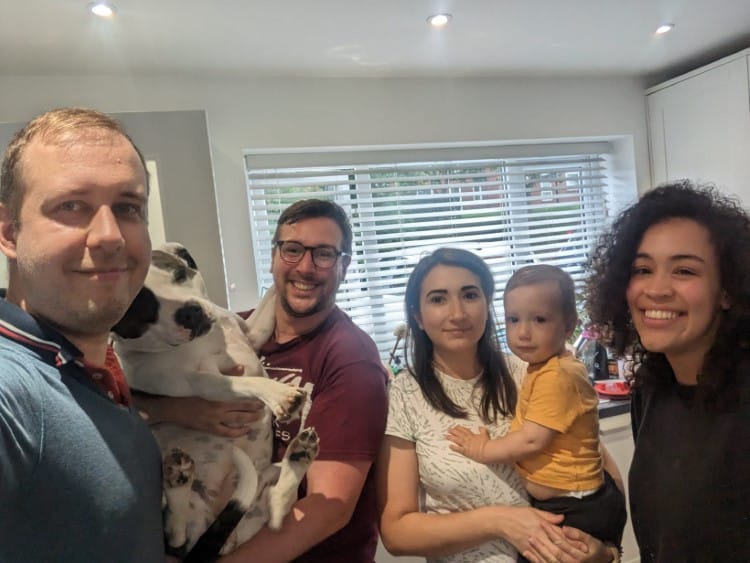 Eager to share this poignant tale, Ryan showcased the artwork on Reddit, emphasizing the beauty of humanity and urging others to lend a hand when possible. Olha Son's masterpieces are more than just art; they're heartfelt commemorations of the Ukrainian-UK alliances formed in challenging times.
Source: mymodernmet