Unexpected Guest Steals the Show at Esmod International Fashion Event
In a surprising twist at the ESMOD International Fashion Show 2018 held at Emaar Square Mall on October 25, a real-life feline unexpectedly made its debut on the catwalk, adding an unexpected charm to the event.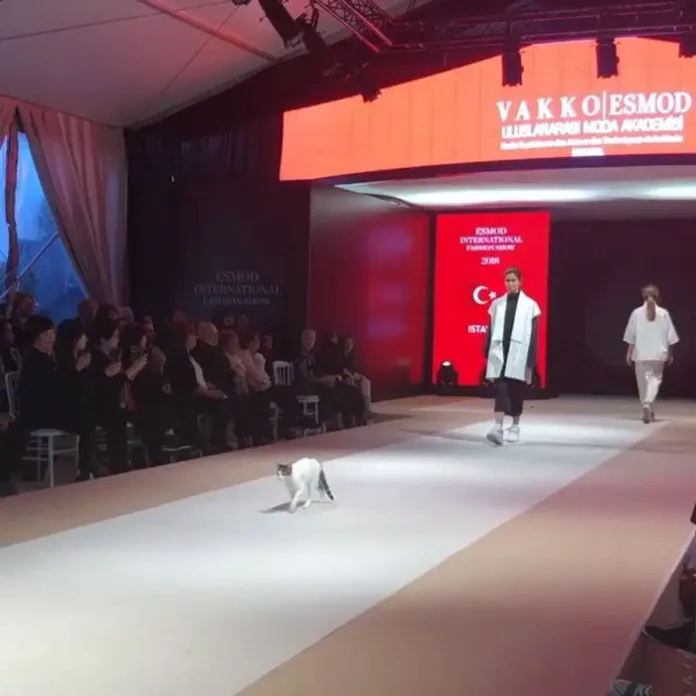 The models, emulating a cat's graceful balance on an imaginary narrow footway, exuded an alluring posture aptly dubbed the "Cat Walk." However, the real surprise came from an uninvited guest – a striking white, gray, and black cat – who made a sudden appearance during the show, leaving attendees both astounded and delighted.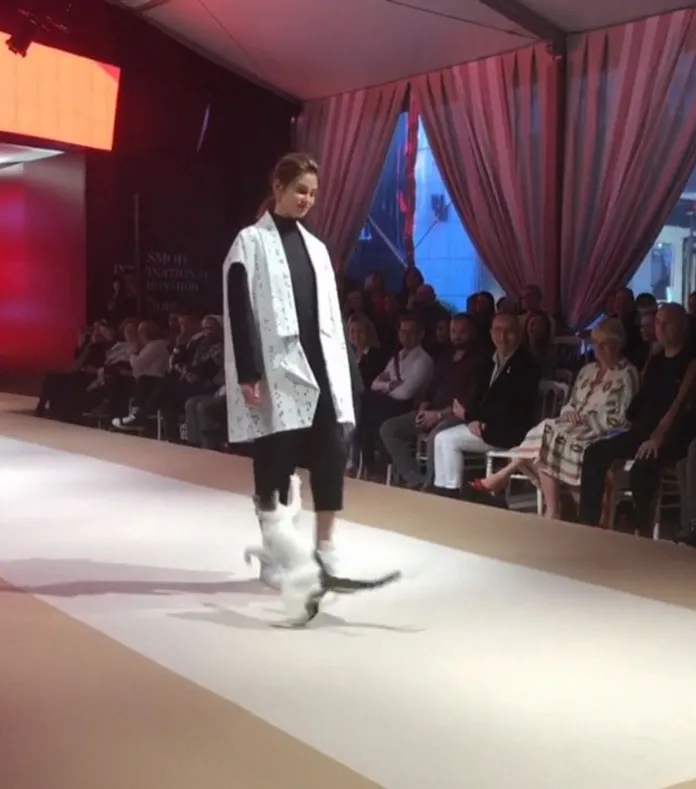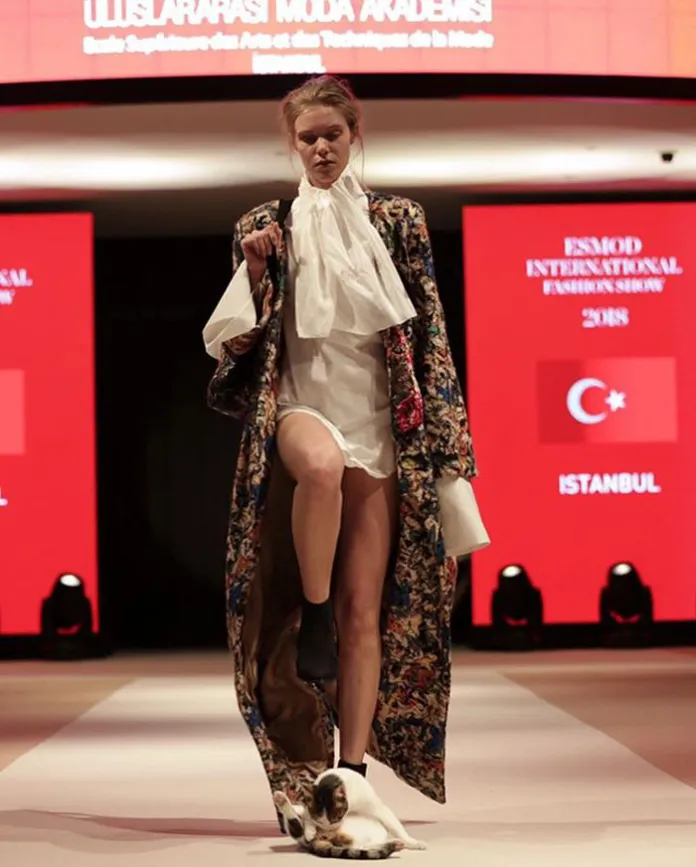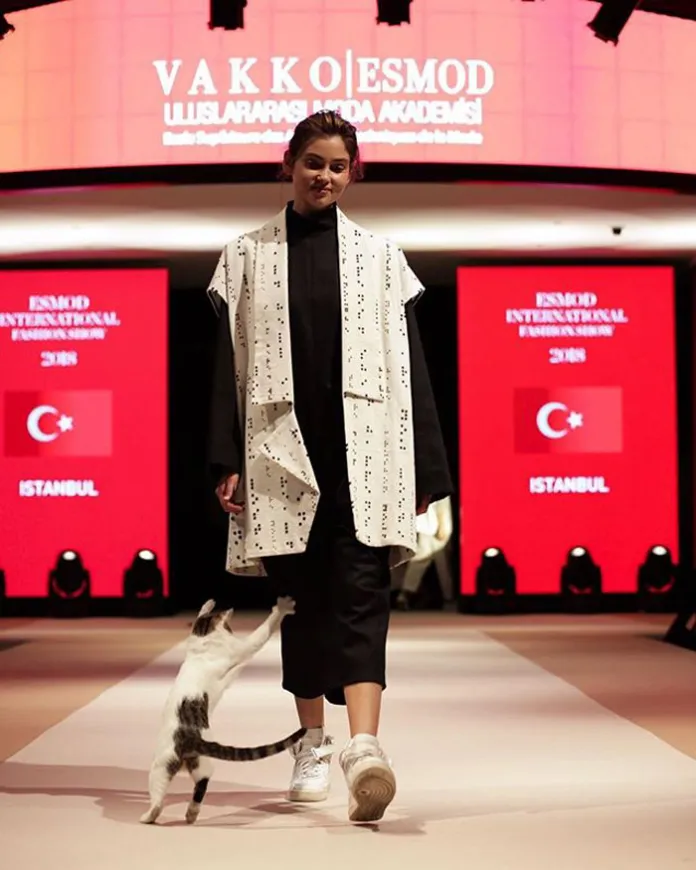 The fashion school behind this event, Vakko ESMOD Istanbul, witnessed a moment that transcended the conventional boundaries of a typical fashion showcase. Fashion designer Göksen Hakkı Ali, reflecting on the unforeseen turn of events, shared, "Everybody was in shock." Yet, in the fashion world, an element of surprise is often embraced, prompting Ali to humorously ponder the cat's potential for a future career, stating, "Haha, maybe, why not?"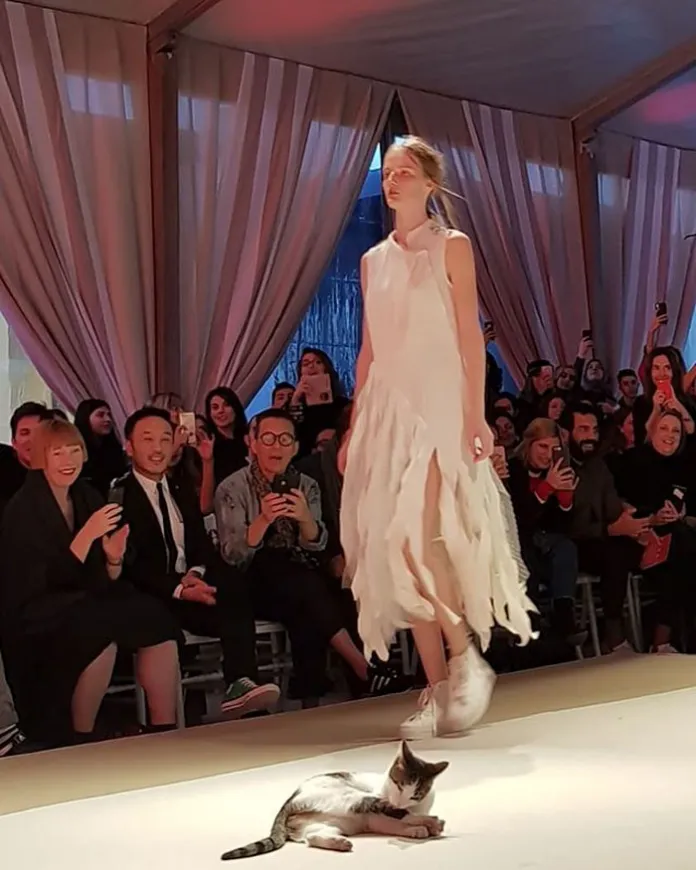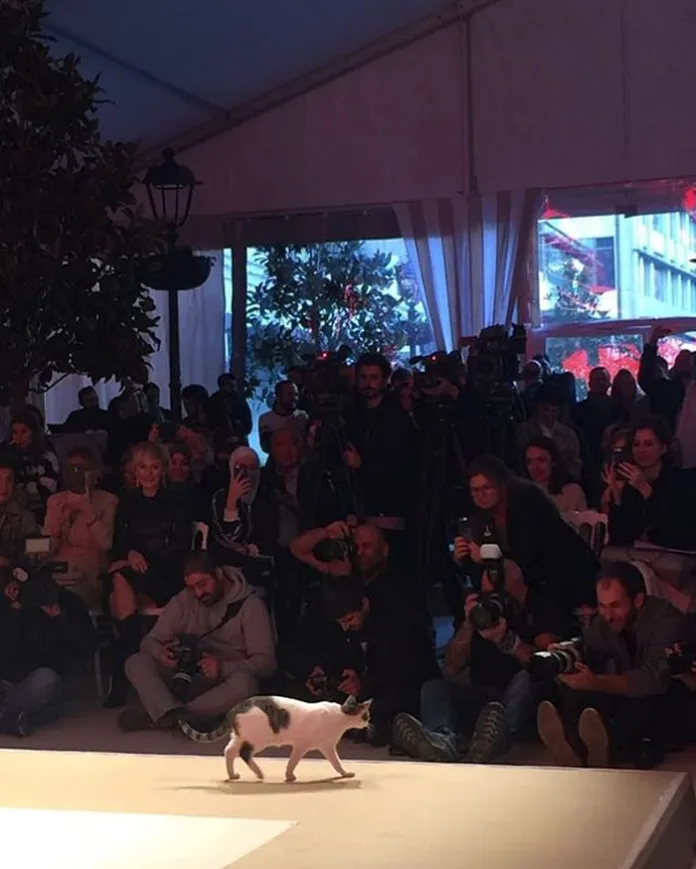 The attendees were treated to an unexpected spectacle as the enigmatic cat made its intentions abundantly clear – it sought undivided attention and admiration from the captivated audience. Its playful interactions with the passing models left an indelible mark on the show, proving that sometimes, life's most unexpected moments can steal the spotlight.
Share this post if you too were enchanted by this impromptu star's captivating performance at the Esmod International Fashion Show in Istanbul.