When she turns 60, a woman who wasn't sure she'd live that long throws herself a quinceanera
To commemorate her 60th birthday this year, Livier Reynoso organized a princess-themed celebration that had been her dream for 45 years.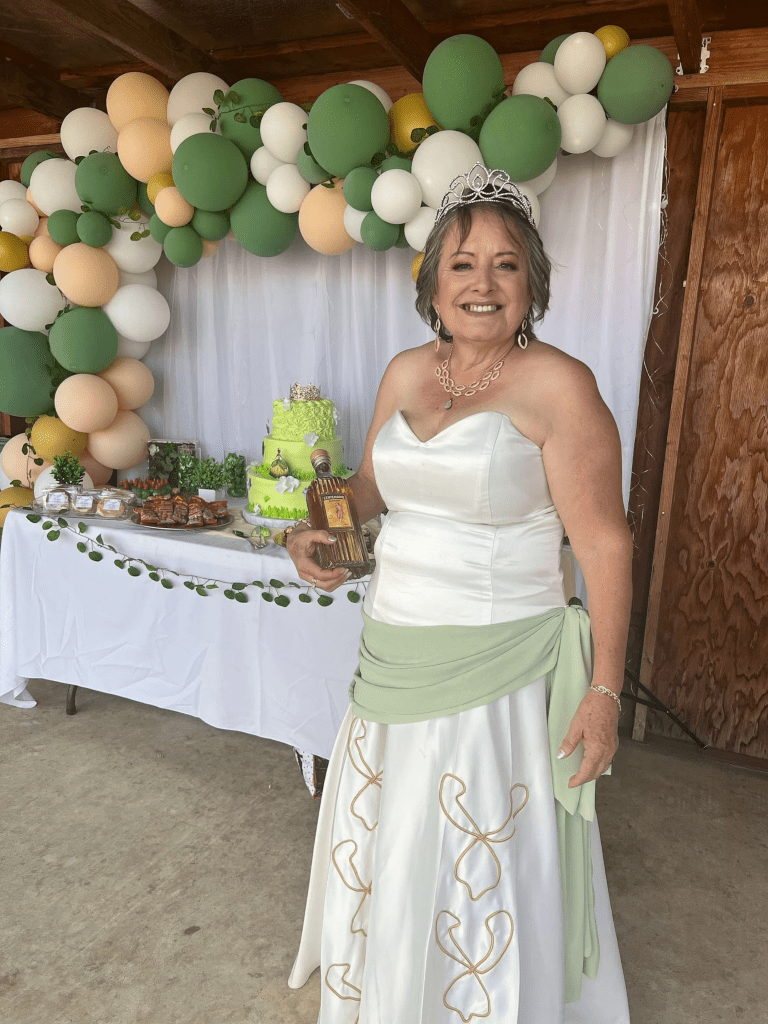 Growing up in Jalisco, Mexico, Livier didn't have the chance to experience the traditional quinceañera celebration when she turned 15. As she approached her 60th birthday, she faced health concerns due to her diabetes, making her uncertain if she'd reach this milestone. However, when the day arrived and she was still in good health, Livier and her family and close friends (some of whom formed her court of honor) decided to gather for a special event. They held a mass at her home church, Saint Anthony Catholic Church in Oakley, followed by a lively fiesta at a local family ranch.
Livier reminisced about the event, saying, "For me, it was grand to see my whole family reunited and happy and my friends. It was something bigger than I ever could have imagined." She further described how everything exceeded her dreams of how it would be.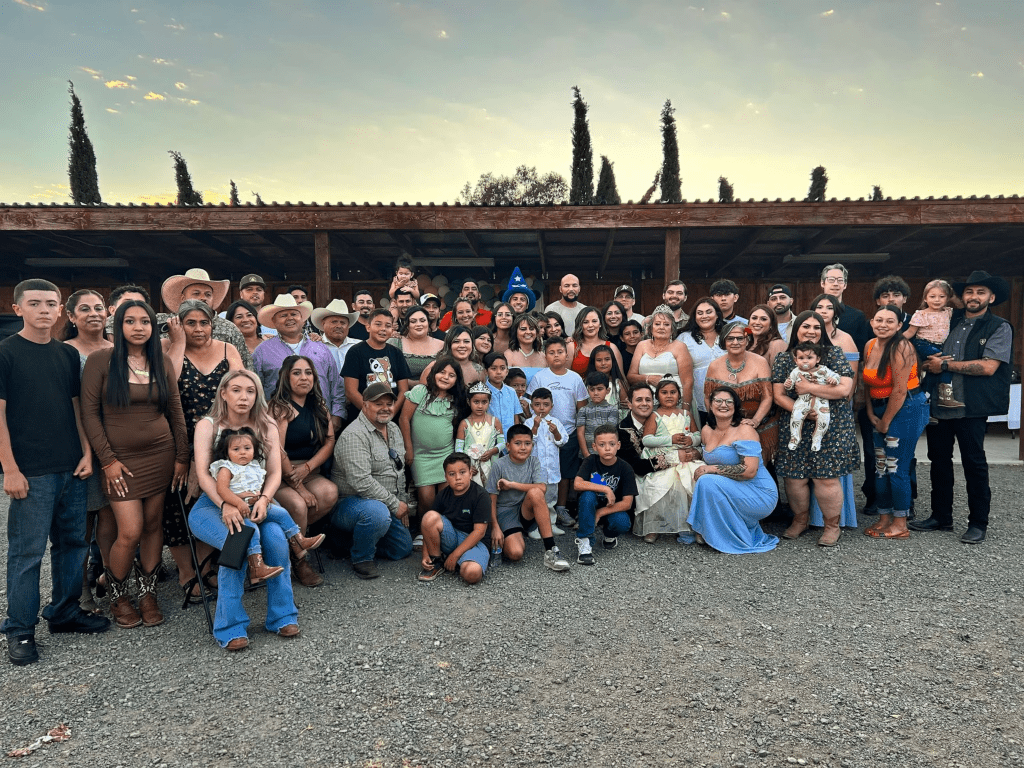 Livier and her female friends, referred to as Damas, all adorned themselves in Disney princess gowns. Livier donned a Tiana-themed dress from "The Princess and the Frog." At the same time, her damas chose their favorite princess outfits, including Belle from "Beauty and the Beast," Cinderella, Mirabel Madrigal from "Encanto," Mulan, and Snow White.
Recalling her choice of the Tiana gown, Livier explained, "When I saw 'The Princess and the Frog,' I really liked the dresses and the first thing I said was that one day, I was going to make a dress like hers."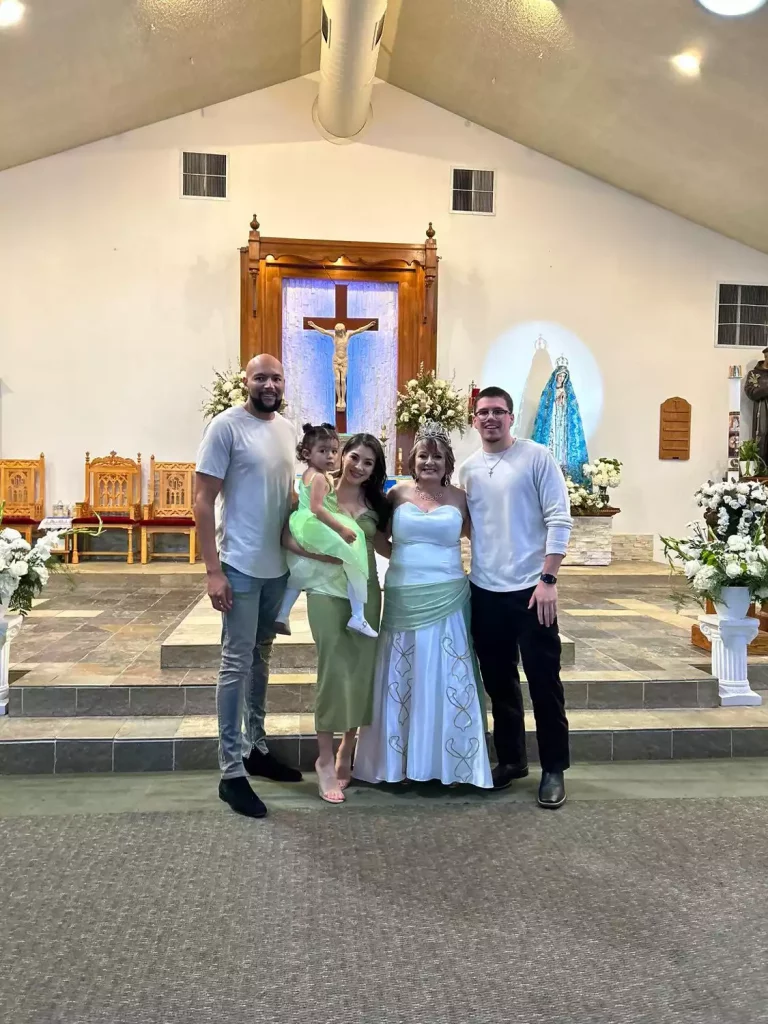 Livier's niece, Suzette Reynoso-Bivens, who documented the quinceañera on TikTok, expressed how awe-inspiring the celebration was. Traveling from Austin, Texas, she surprised her aunt in person for the momentous occasion. Suzette, a former journalist, shared, "It was just really a fun time … seeing all my tías, [or aunts], getting dressed up as princesses. It's not something you see every day. It was a great sight to see and very inspiring as well."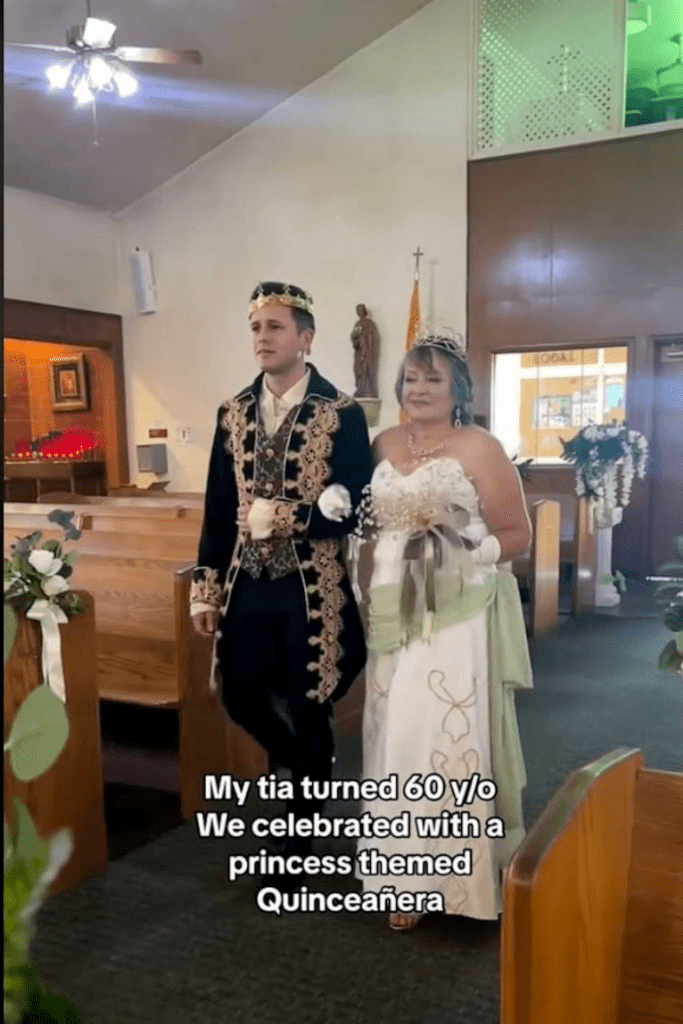 For those who might feel inspired to have their quinceañera, Livier encourages them, emphasizing that it's never too late to celebrate. She warmly states, "If they want to, they have all my support because it is very fun, very exciting. You can't explain what it feels like to be in the moment." She also offers encouragement, saying, "Don't be embarrassed. People are going to talk but it's OK to have a good time."
Source: abcnews