Your day will be brightened by seeing this video of happy children participating in a TikTok dance challenge with a professional choreographer
Dancing not only releases feel-good hormones like serotonin for those involved, but a trending video has shown that viewers can catch the joy, too. This exhilarating video showcases breathtaking talent, now with more than 18 million views on TikTok.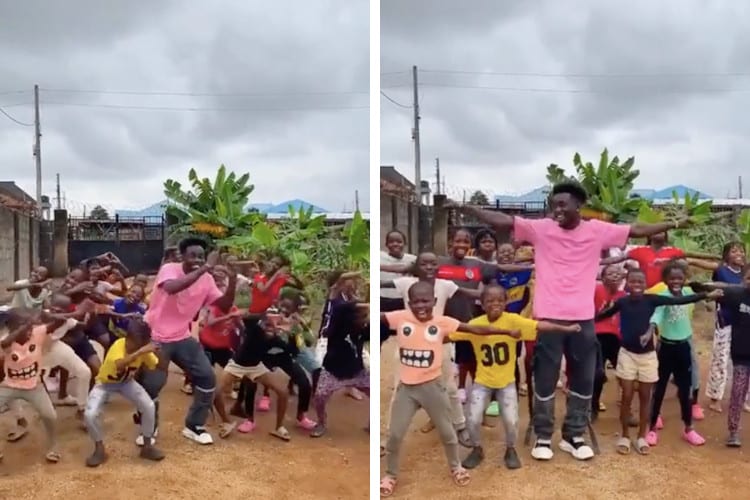 Featured in the clip is a renowned choreographer, Only1blake, along with young dancers from the Dream Catchers Academy in Lagos, Nigeria. They groove to "All Over You" by the Afro-pop sensation Guchi. Following the song's success, Afronitaa, a skilled dancer, introduced a dance routine that morphed into a popular TikTok challenge. When Only1blake visited the academy during the Eid al-Adha celebrations, he teamed up with the students to record their version. Their performance was impeccable, with the students matching the choreographer's prowess step by step.
The backstory of the Dream Catchers Academy adds depth to the already uplifting video. Established as a non-profit initiative, the academy supports orphaned and underprivileged girls in Nigeria. Beyond the standard curriculum, these girls are trained in dance and arts. The results of this holistic training are evident in their captivating performance.
Their TikTok account showcases their regular dance routines for those keen on following the journey of these gifted girls from Dream Catchers Academy. The academy welcomes any assistance, be it in the form of volunteering or donations. More information is available on their official website.
A viral video features the choreographer Only1blake and Dream Catchers Academy girls dancing passionately to Guchi's "All Over You." What makes this even more remarkable is the academy's mission: aiding orphaned and disadvantaged girls in Nigeria.
Source: mymodernmet