A fluffy baby seal that was stranded by a storm was saved in time
In late September, a vigilant citizen contacted Seal Rescue Ireland upon discovering a lone baby seal pup on Ennereilly Beach amidst a storm. Recognizing the precarious situation, the rescue team, after patiently observing the pup in the hope of a maternal return, ultimately made the decision to intervene.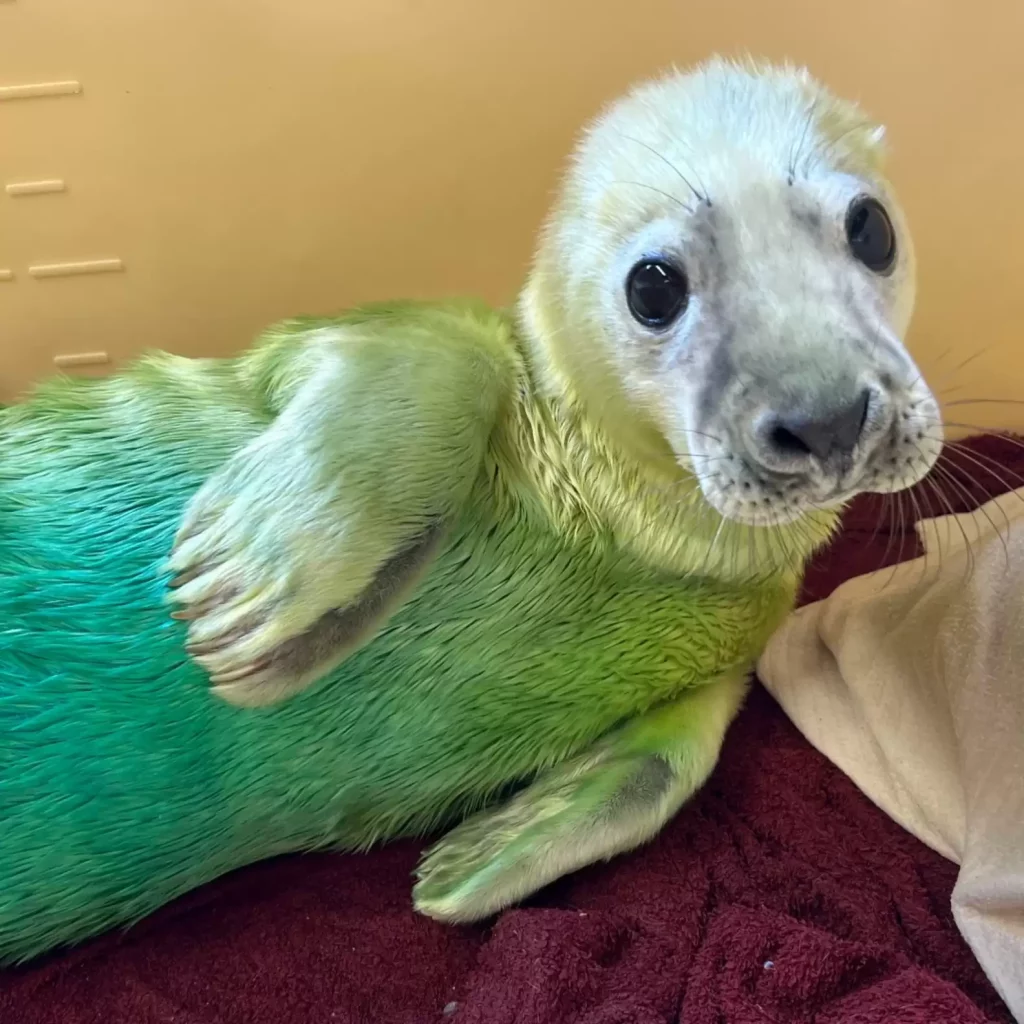 Kathy Baker Walsh, the marketing and media manager at Seal Rescue Ireland, recounted the pup's condition, stating, "She had a swollen eye and was extremely weak. It was likely she was separated from her mum during Storm Agnes and had been weakened from the experience." Walsh explained that pups of this age lack the ability to swim and have relatively heavy lanugo fur, coupled with undeveloped swimming muscles, making the solo survival of the pup highly unlikely.
Shortly after being taken under the rescue's care, images of the seal, later named Caragh Lake, were shared with the public, revealing a surprising blue and green hue. Despite the initial astonishment, it was clarified that Caragh's unique coloration was a result of the application of a disinfectant and antiseptic solution called chlorhexidine, along with manuka honey and antibiotics as needed. The greenish-blue color, stemming from the application on Caragh's umbilical wound to prevent infection, will fade once the wound heals.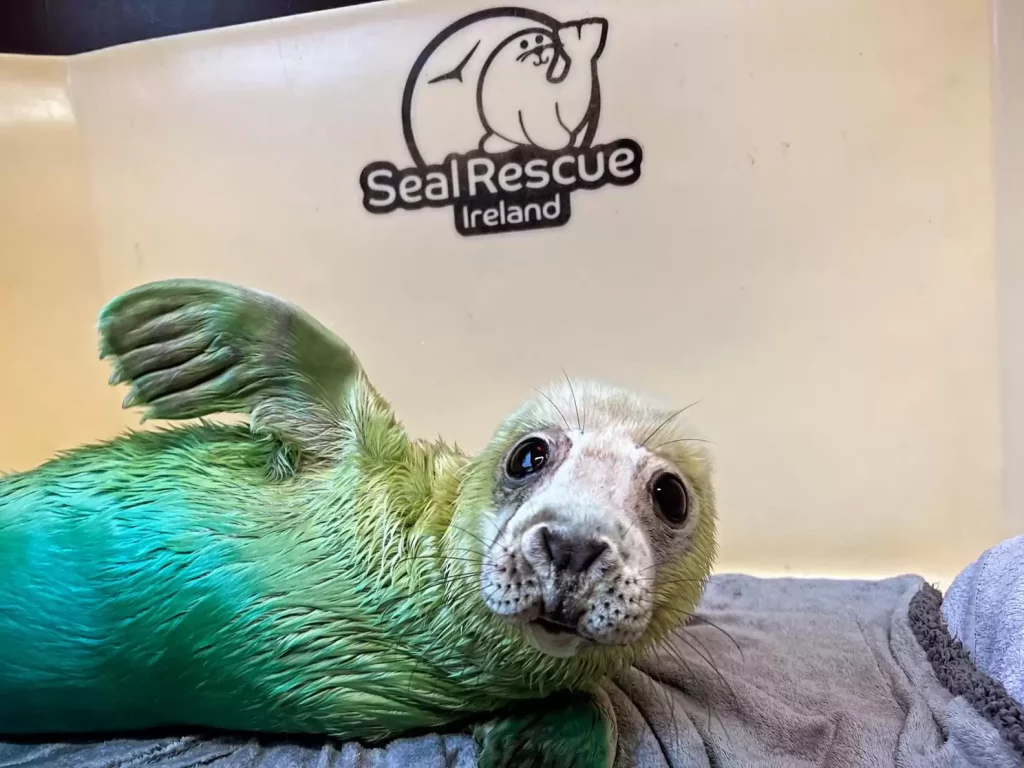 Caragh Lake, though initially subdued upon arrival, is now thriving in the care of her rescuers. Walsh noted, "Grey seals are quite feisty, and so we are seeing slowly that this young pup has a good fighting spirit and is becoming louder and more assertive, a great sign of recovery." The blue-green tint will soon give way to Caragh's natural seal color, and she eagerly awaits a return to the ocean, her rightful habitat.
Source: thedodo