At a glamorous fitting in Paris, Kim Kardashian looks like a real-life princess wearing a pink Balenciaga gown
Kim Kardashian radiated regal charm as she showcased a captivating gown in recently unveiled behind-the-scenes photos on her primary Instagram page last Friday.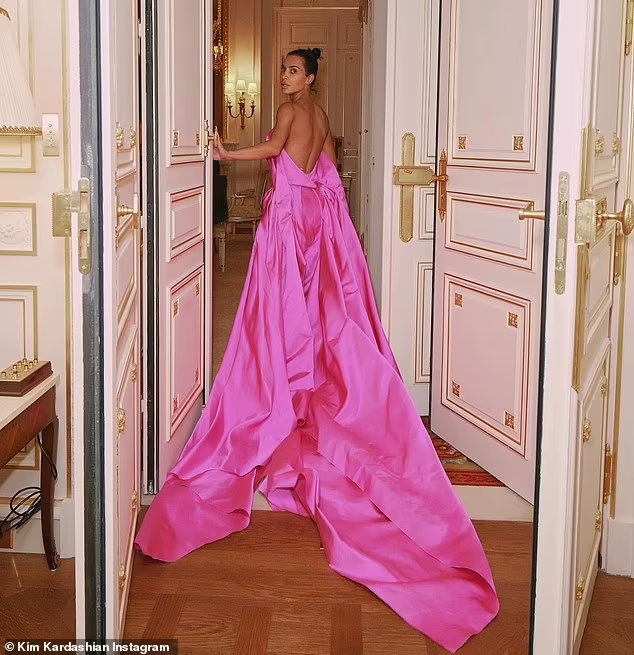 The 43-year-old SKIMS founder, who elegantly adorned herself in a Balenciaga dress at the glamorous LACMA Gala over the weekend, shared snapshots during a fitting session in Paris before the event.
In her caption to her vast audience of 364 million fans and followers, the TV personality simply wrote, 'Paris Fittings.' The initial image captured her standing in the doorway of a spacious, ornate room, her back turned to the camera, revealing the breathtaking train flowing gracefully behind her. With a dramatic pose, she glanced over her left shoulder, delicately placing her left hand on the door frame. Dark locks swept back into a chic bun, ensuring no loose strands distracted from her face.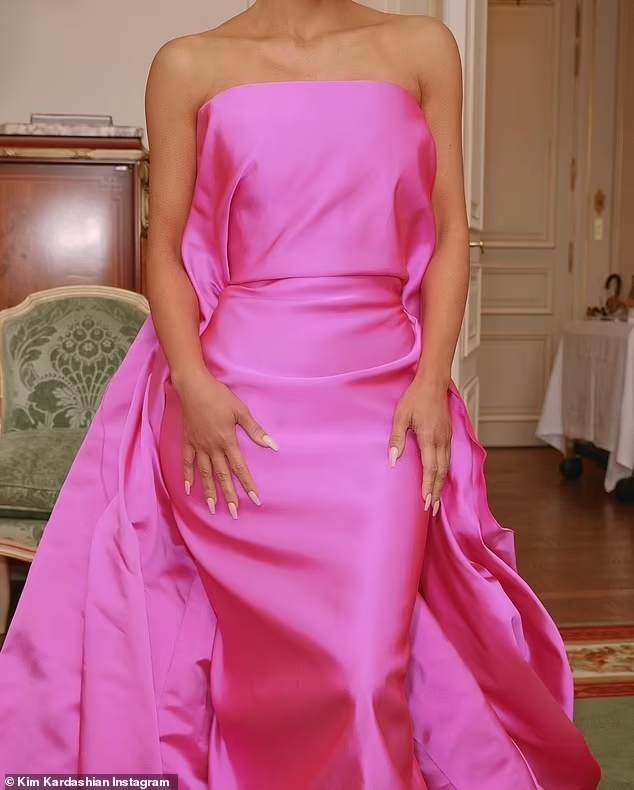 A subsequent photo in the Instagram carousel offered a close-up view of the vibrant, strapless gown hugging her toned frame. The final dimly lit picture showcased Kim again facing away from the camera, the fabric cascading down and pooling behind her.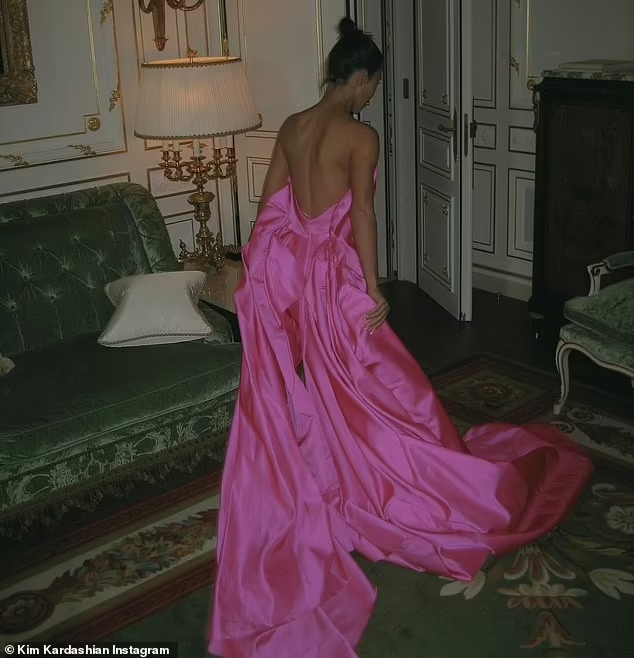 This Balenciaga ensemble graced Kim as she made a notable appearance at the star-studded LACMA Art + Film Gala on November 4. To add a touch of colour contrast, the media personality adorned a pair of black opera-length gloves and a sparkling diamond necklace.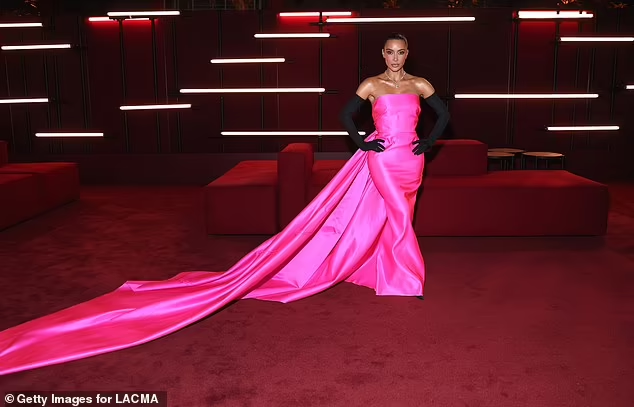 Interestingly, Balenciaga had been embroiled in controversy a year earlier due to a paedophilia scandal surrounding a campaign featuring children with bondage and child sexual abuse papers as props. Despite public backlash, Kim Kardashian, while condemning the campaign, chose not to sever ties with the luxury Spanish fashion house. In a statement, she expressed her concern as a mother of four. She stated she was re-evaluating her relationship with Balenciaga based on their accountability and actions to protect children.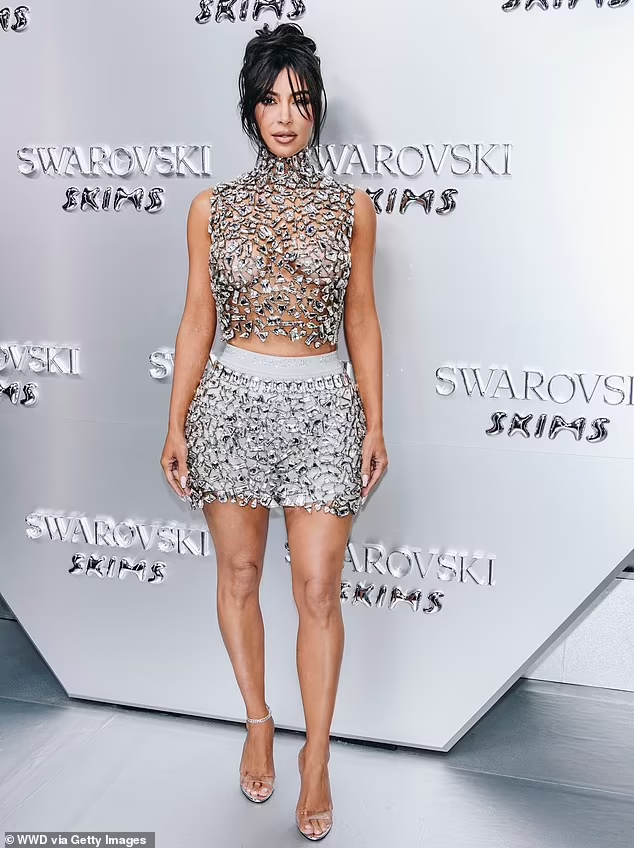 Amidst her hectic schedule, Kim attended the Swarovski x SKIMS launch in NYC, coinciding with the collection release, which includes dazzling items like bodysuits, catsuits, dresses, underwear, and body chains.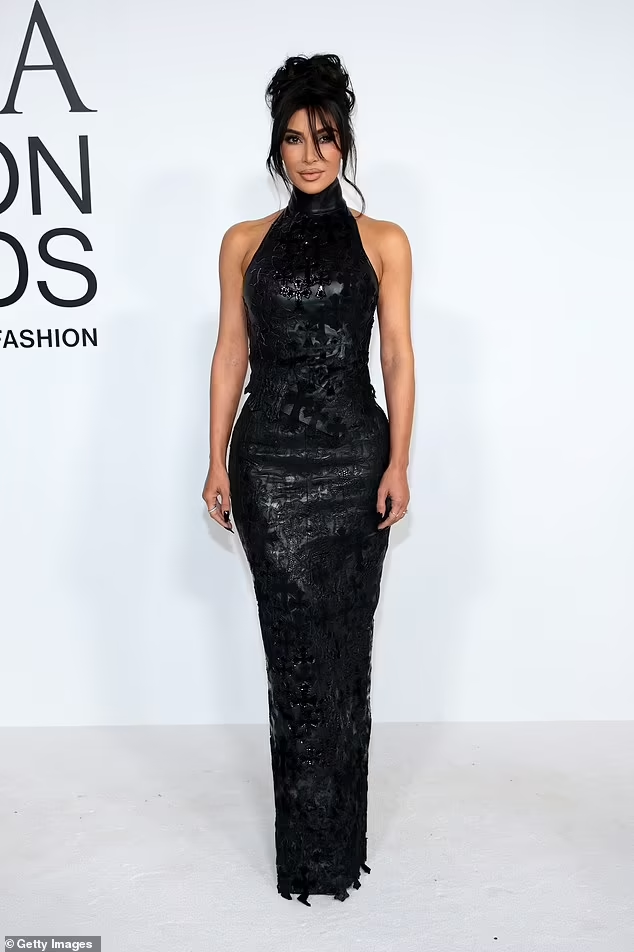 At the launch event, she turned heads in a bejewelled, crystal sheer top paired with a matching miniskirt atop light grey bottoms. During an interview with Harper's Bazaar, Kim discussed her collaboration with Swarovski, expressing her love for the brand's crystals and her hope that the collection brings joy and glamour to consumers.
Just a day earlier, Kim captivated onlookers at the 2023 CFDA Fashion Awards in New York City, donning a head-turning halter-styled black dress that accentuated her curves. The event also saw the presence of other notable celebrities like Anne Hathaway and Serena Williams.
Source: dailymail