Discover the Charm of an Abandoned Country Farm House
More Info riddimryder.com You tube RiddimRyder
This abandoned country farmhouse is tucked away from the busy road and hidden behind a dense grove of trees. I had heard about this abandoned property and had it marked on my map for some time. I finally had the chance to explore it when I was in the area back in February, visiting an abandoned, new mansion. Despite the long driveway and deep snow, our all-wheel drive vehicle made it easy for us to reach the farmhouse without any difficulties.
Upon arrival, I approached the front door, hoping to get inside. To my delight, the first door I tried was unlocked, and I stepped inside. When I entered, I was greeted by the strong smell of skunk spray. Despite this unpleasant surprise, I couldn't help but feel excited as I explored the abandoned farmhouse. The smell of skunk spray indicated that the building had not been disturbed for some time, making it a rare and untouched piece of history waiting to be discovered.
#1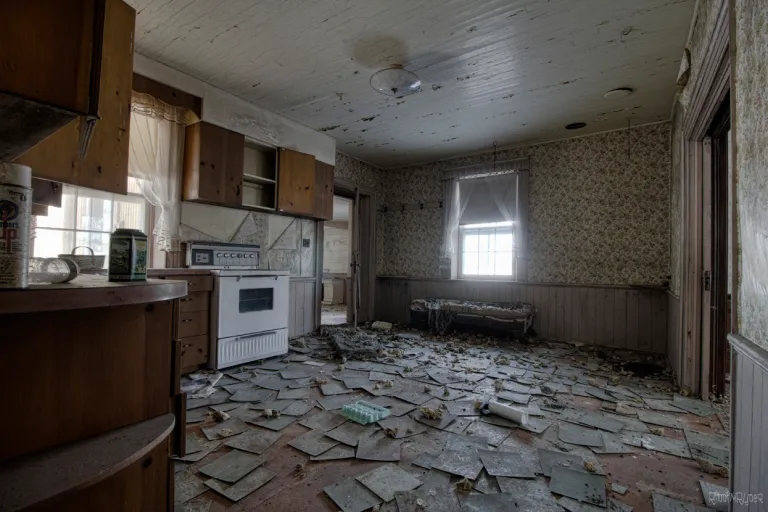 #2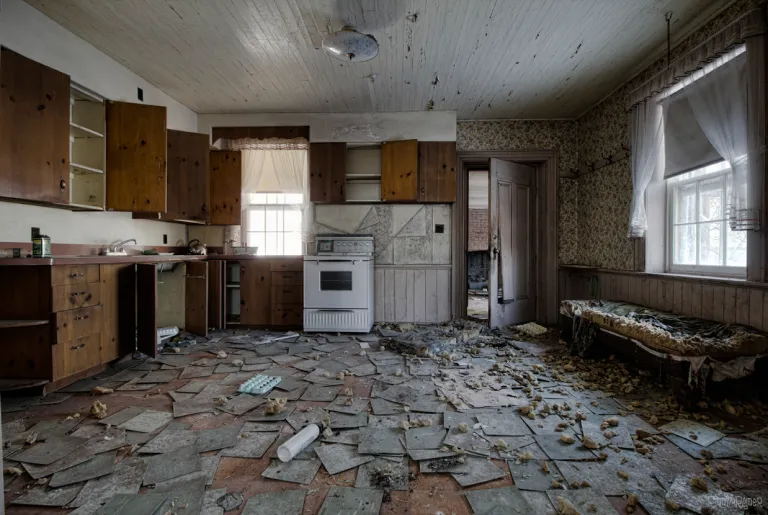 #3
The kitchen was big and spacious, offering enough room to fit a comfortable lounge chair. Adjacent to the kitchen was a large dining room equipped with pocket doors to provide privacy. This room was highlighted by a beautiful brick fireplace and plenty of big windows that allowed plenty of natural light. All the rooms were spacious and big throughout the house, with the largest ones having their fireplace, adding to the overall charm and warmth of the home.
#4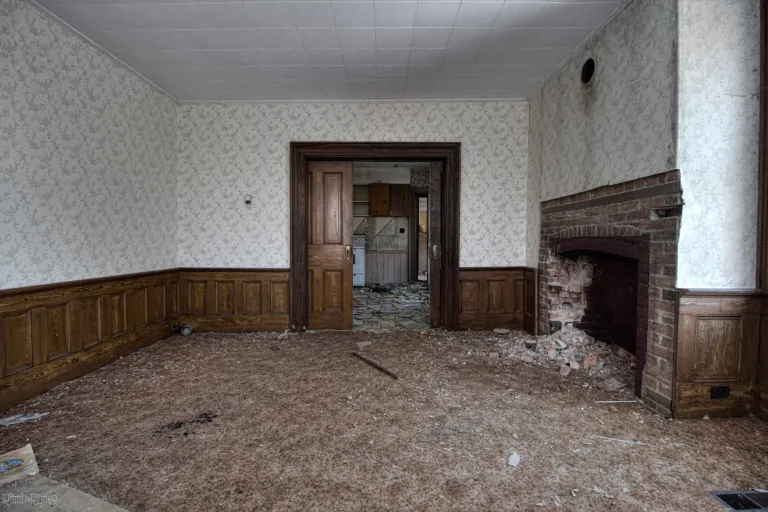 #5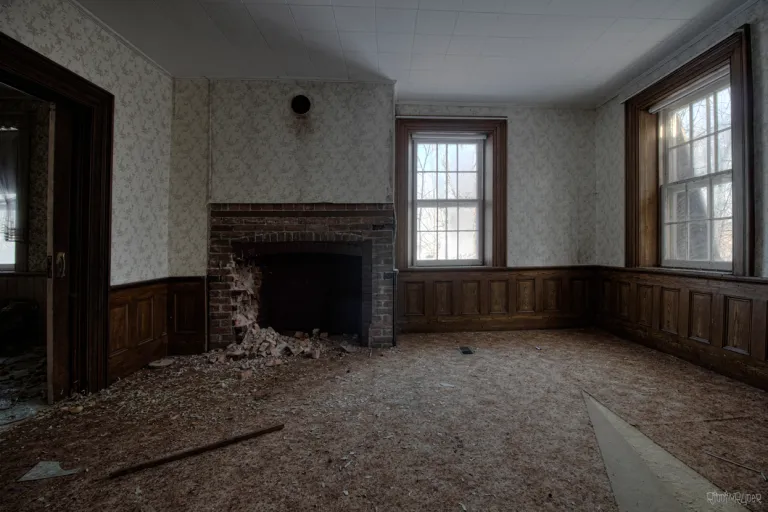 #6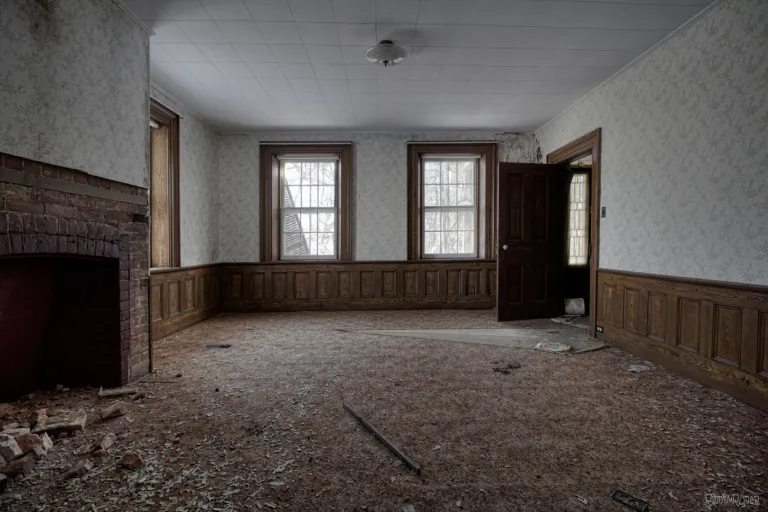 #7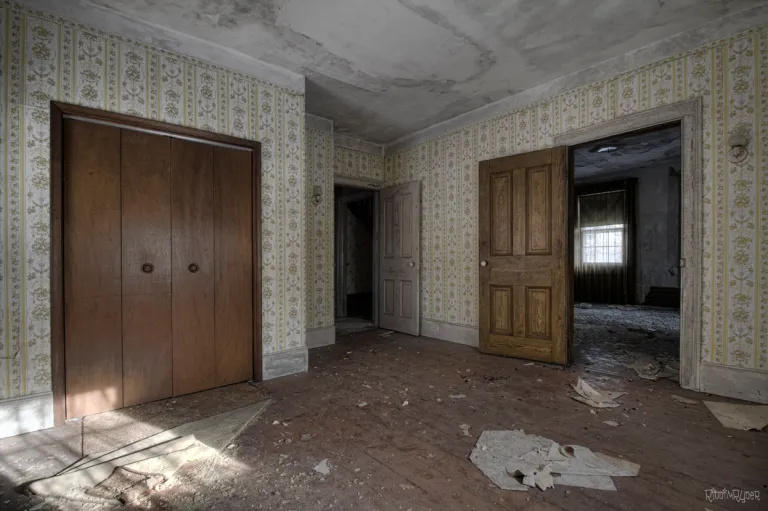 #8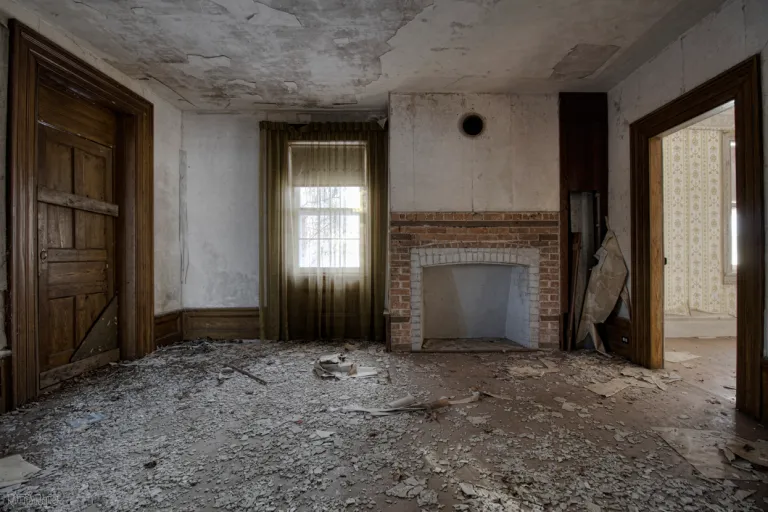 #9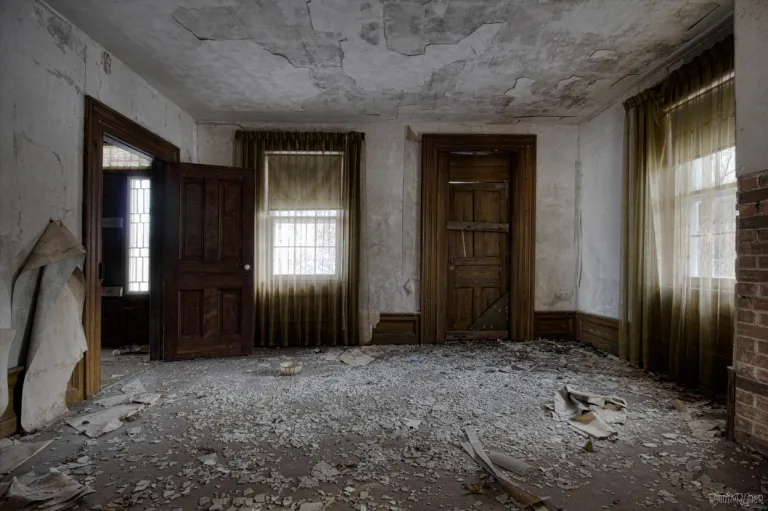 #10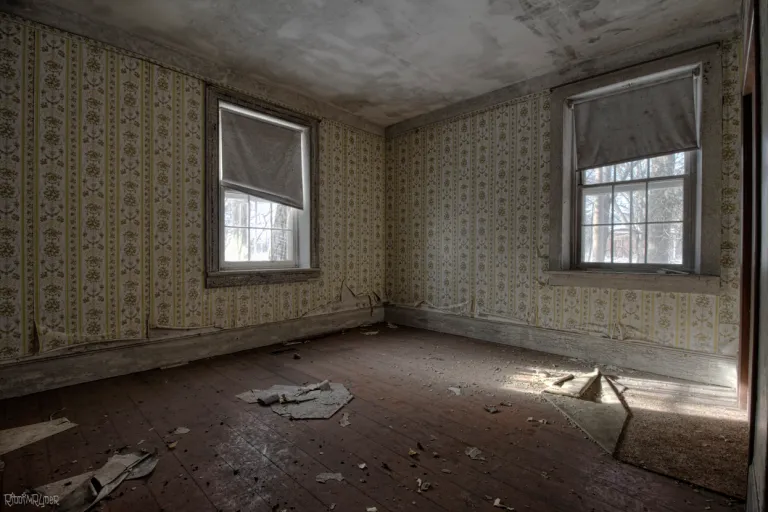 #11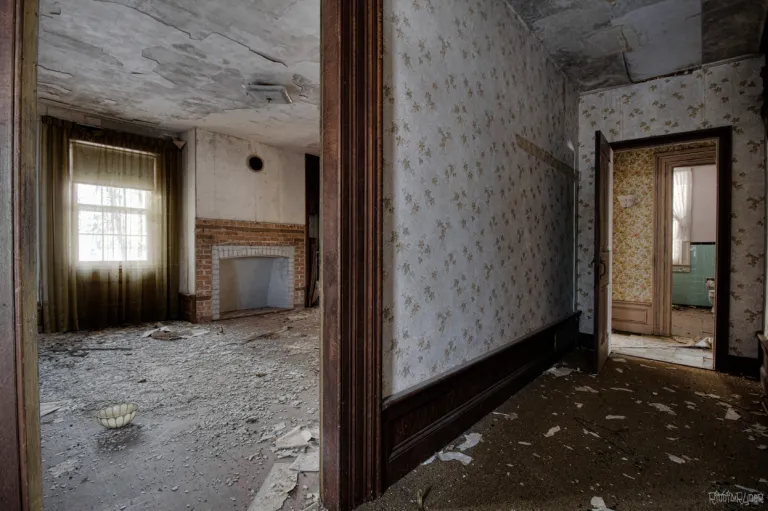 This farm house was a little more special than others as it had two 4 piece bathrooms, which was not very common in older houses. It had a few bedrooms upstairs that were all very spacious, and overall, it was a nice house during its time. Unfortunately, it will never have a happy ending as a development project is planned across the road, so it will soon be gone.
#12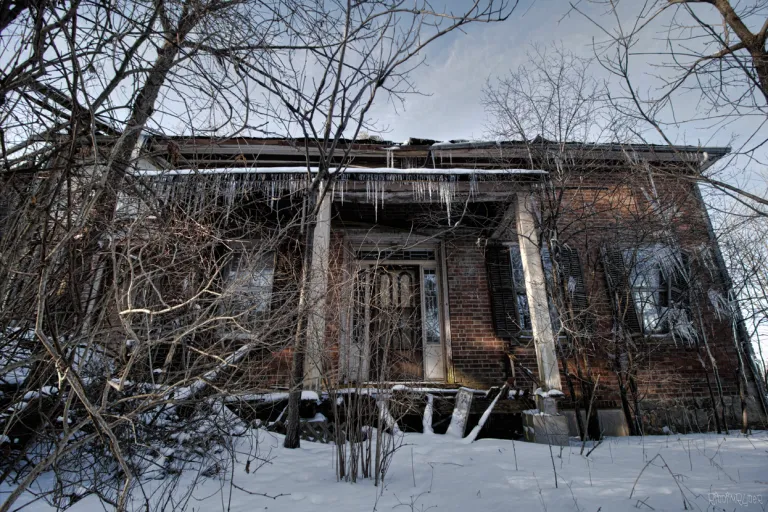 #13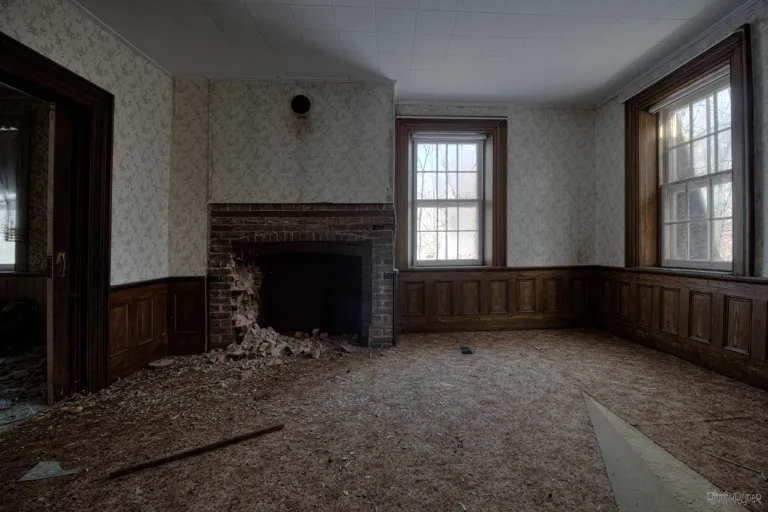 #14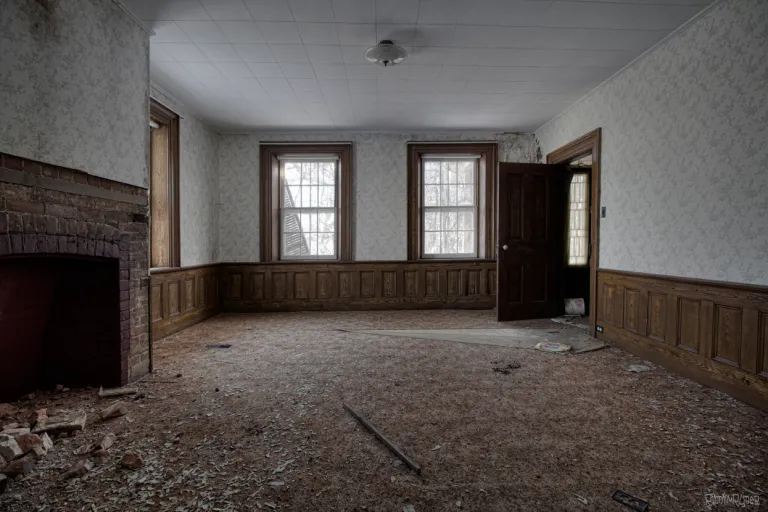 #15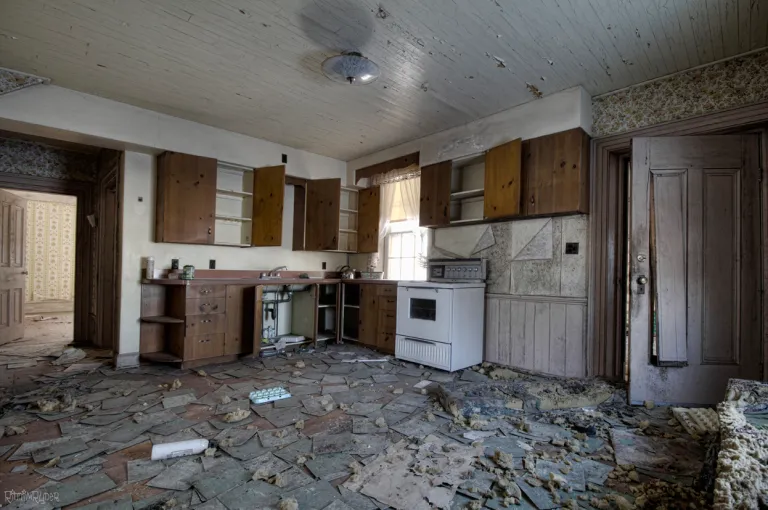 #16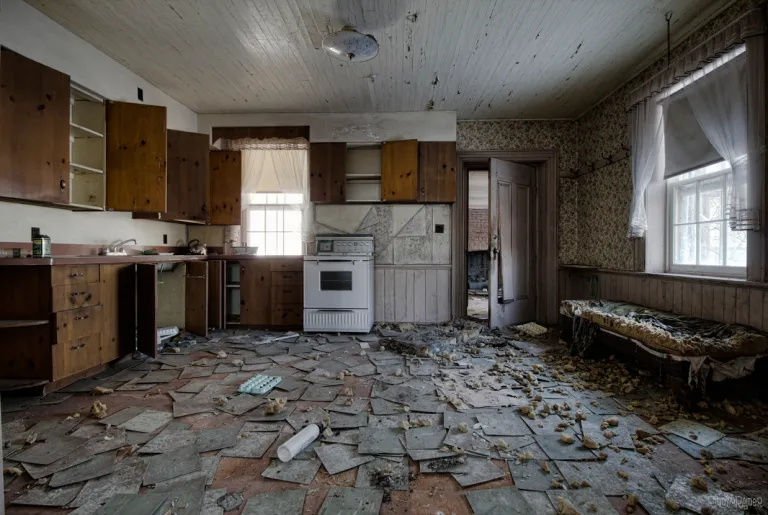 #17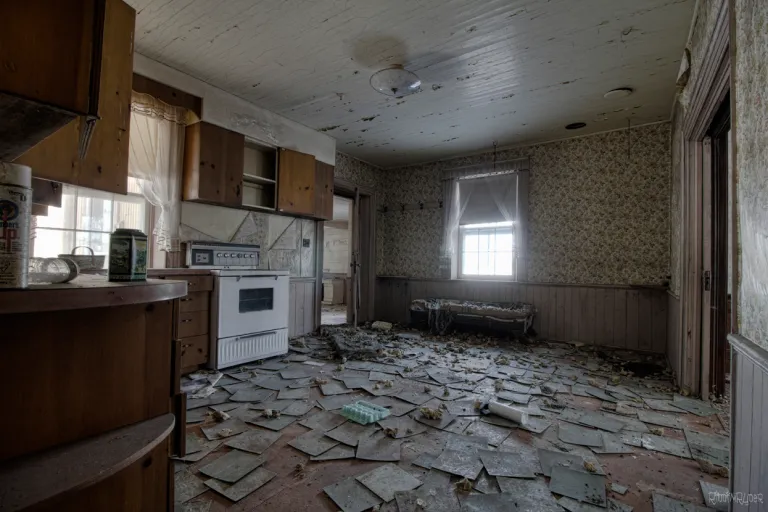 #18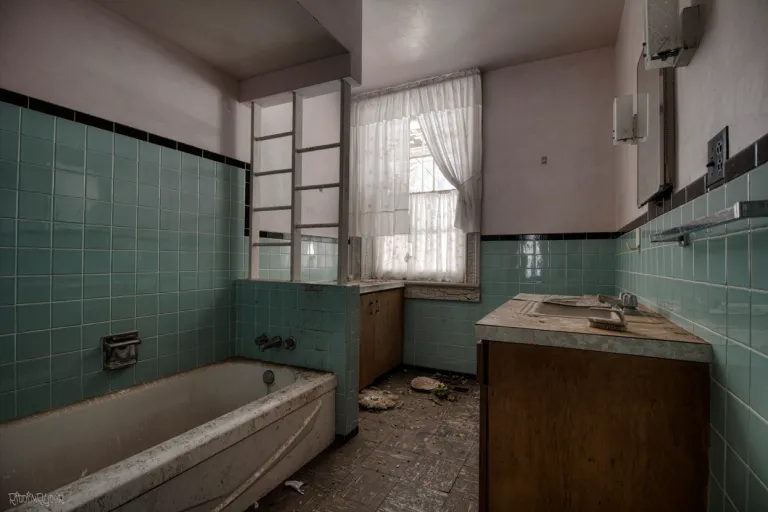 #19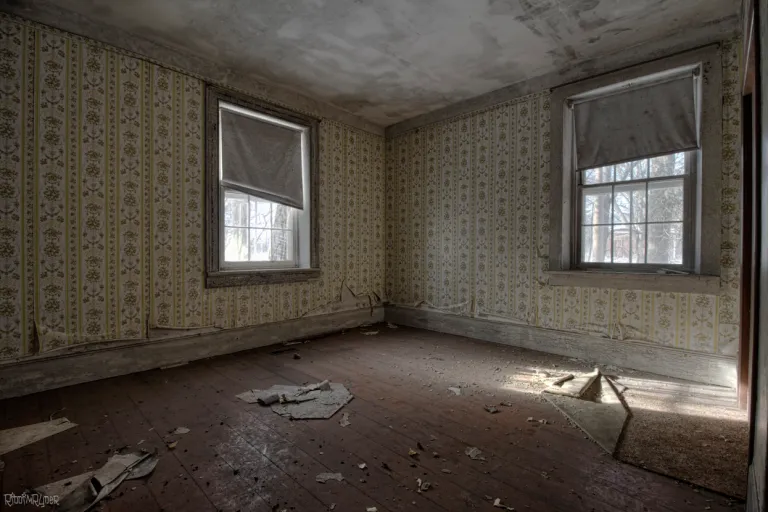 #20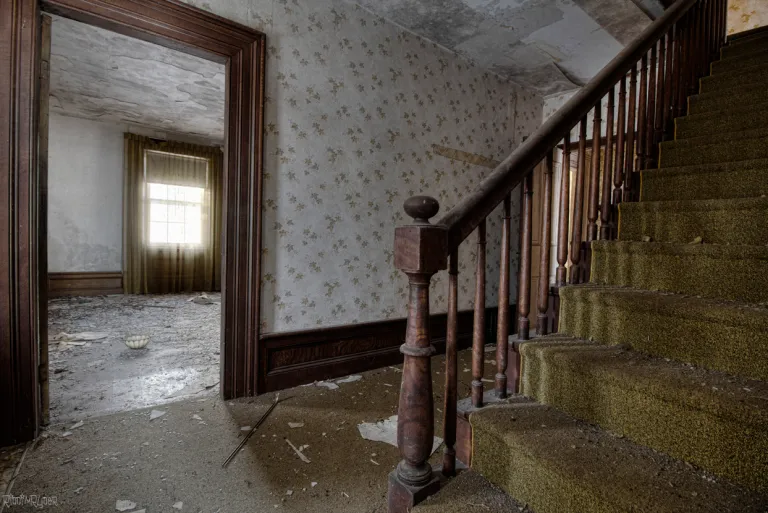 #21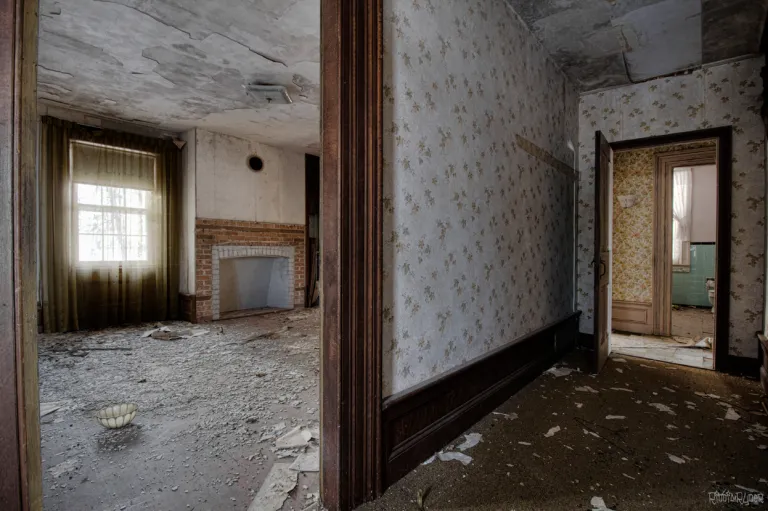 #22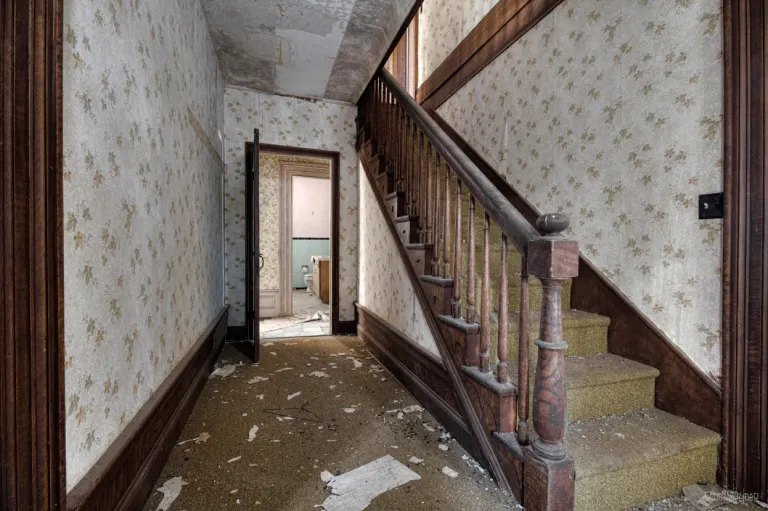 #23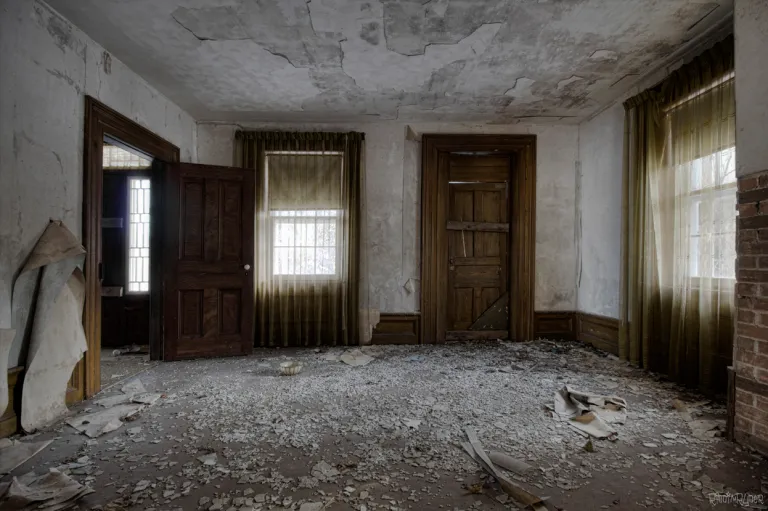 #24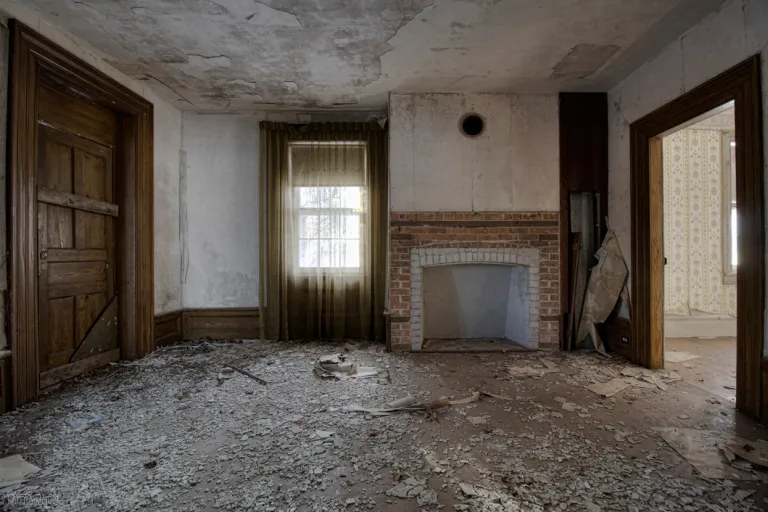 #25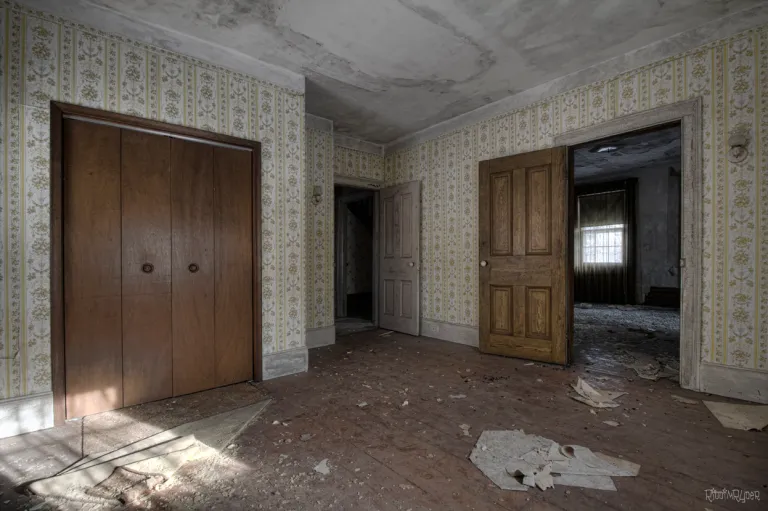 #26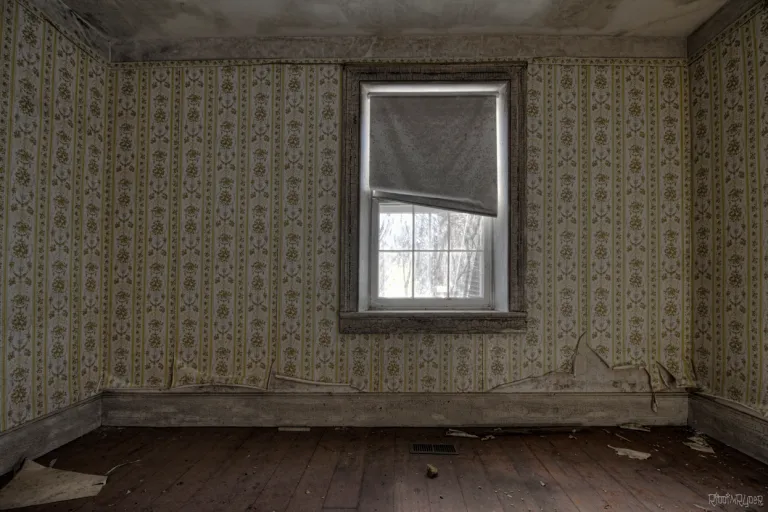 #27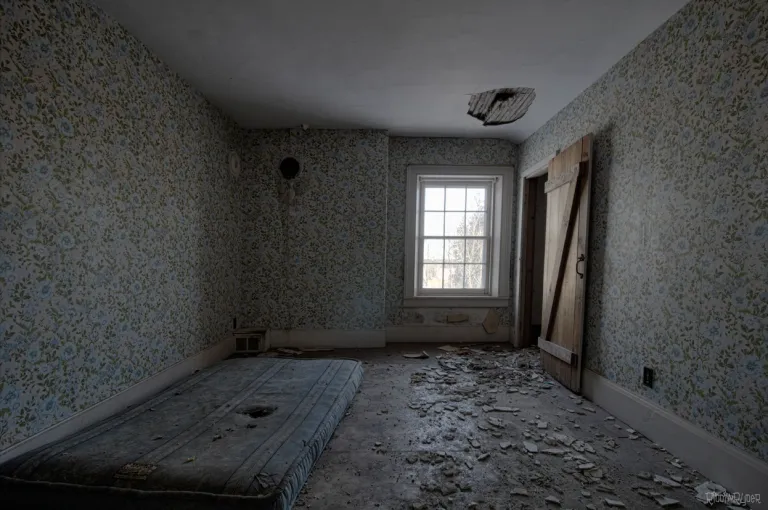 #28
#29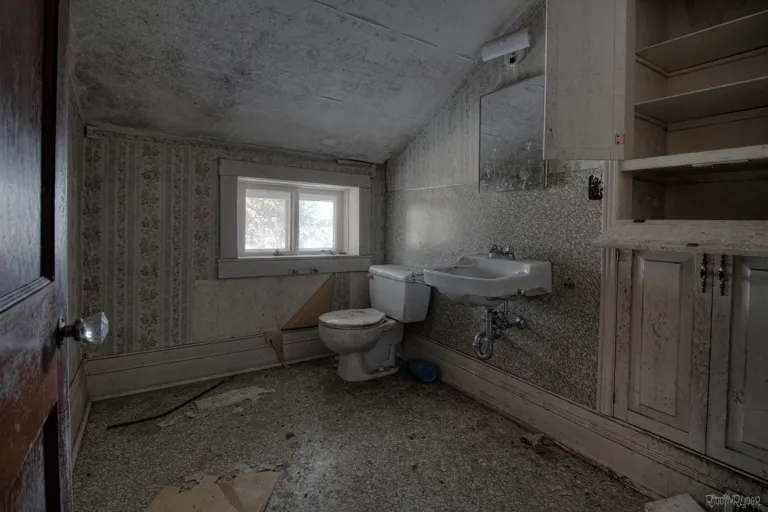 #30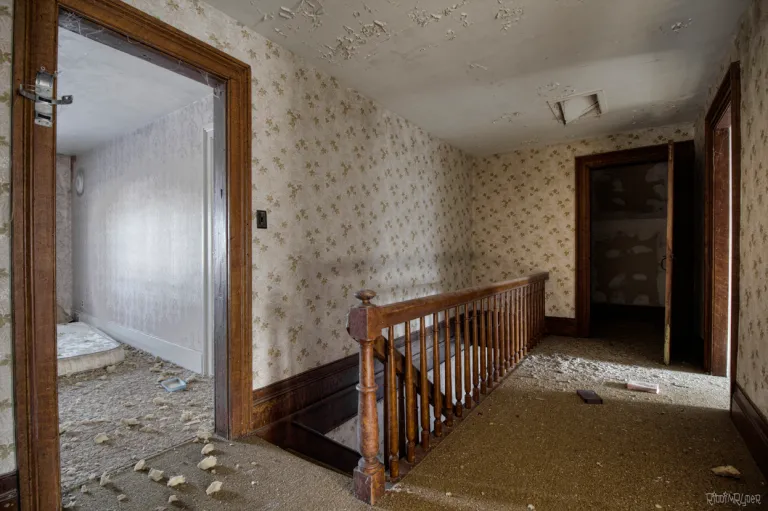 #31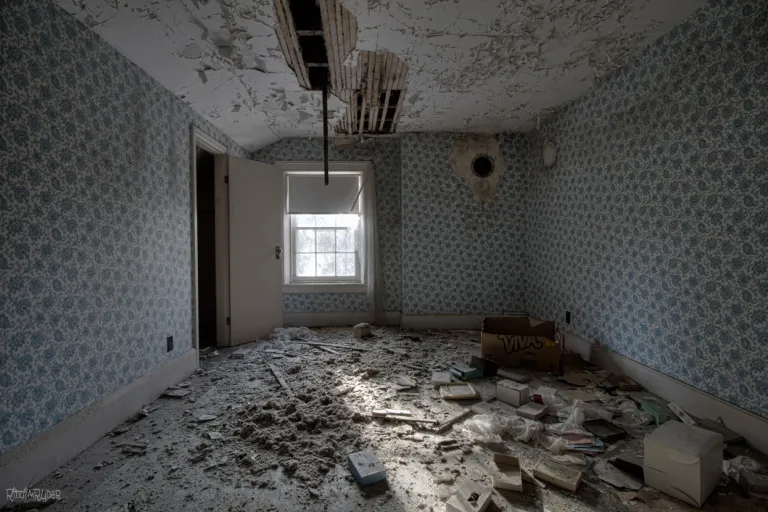 #32
#33