Finding Villa Gseckich's Beauty at Józefów, a town near Warsaw
More Info realportico
Are you seeking a secret place to visit close to Warsaw? In Józefów, Villa Gseckich is the only place to look. About 1930, Stanislaw Gsecki built this magnificent structure as a holiday home, structurally based on Romantic architecture from the 19th century.
The house represents the riches and luxury of the Gsecki family, whose patriarch Adolf Gsecki created the pharmaceutical business "Adolf Gsecki and Sons," which is known for producing headache medications. The structure has been on the list since 2014, and it is a unique piece of history that should be valued.
Although having a long history, Villa Gseckich frequently needs to be noticed by passersby. Yet those who take the effort to look for it will be rewarded with a magnificent piece of architecture. On Nadwilaska Street in Józefów, the villa is secluded and concealed on a tiny hill at the forest's edge.
Arcades, battlements, elaborate joints, stone carvings, and a side tower are among the features of the opulent summer home's former splendour. While the building has been vacant, its beauty has not diminished. It is breathtaking, and the scenic setting adds to its charm.
The mansion has access to Lake Acha (Jezioro Acha), which is situated behind the house and on about 9,000 m2 of land. The living area is around 300m2. For the equivalent of about 770,000 EUR, the property was put up for sale last year, making it an excellent investment for people who value beauty and history.
Villa Gseckich will be the perfect tourist destination if you're seeking a distinctive location for a special event or an outstanding holiday experience. For people who value quiet surroundings and elegant architecture, the neighbourhood is dominated by well-kept homes, properties, modest hotels, and vacation resorts.
In conclusion, Villa Gseckich is a jewel that has gone unnoticed and should be found. Its distinctive architecture and lovely setting make it a must-see near Warsaw. Villa Gseckich has lots to offer, regardless of whether your goals are to learn about history, make a real estate investment, or have a relaxing holiday.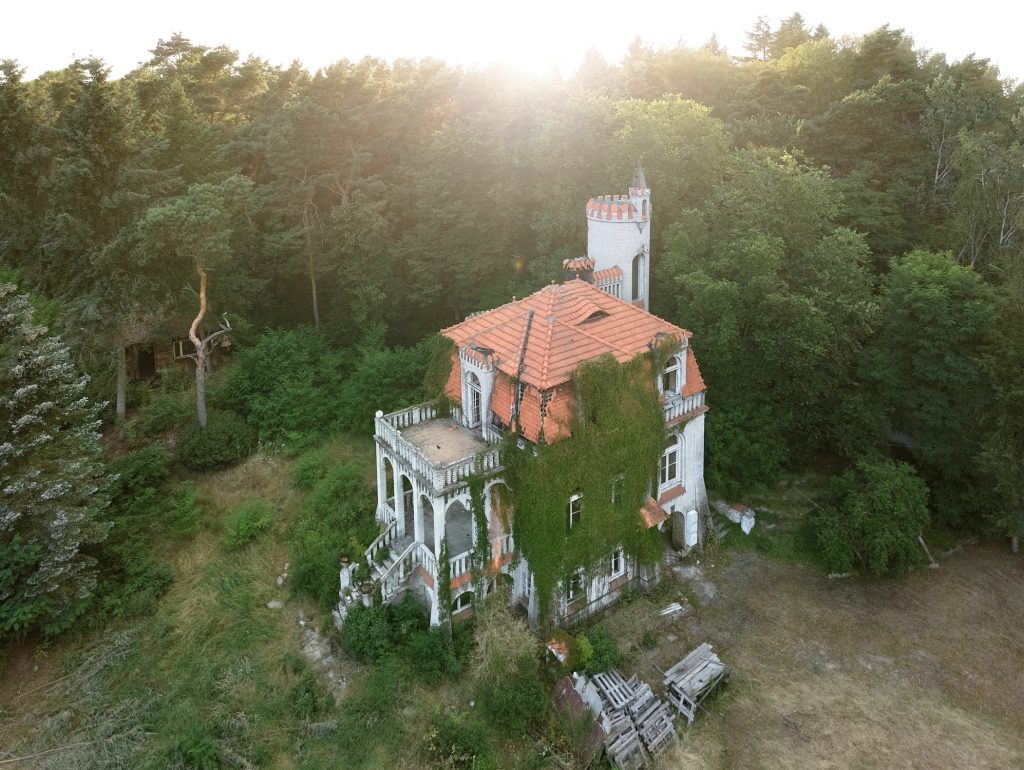 Posted by permission of "realportico".