Kurba village's majestic abandoned church
Located 20 kilometers southwest of Yaroslavl on an open, high spot along the right bank of the Kurbitsy River, Kurba is an ancient Russian town that dates back to the time of the Tsars. The Church of Kazan Mother of God Icon is the village's biggest draw.
The fabled Church of the Kazan Icon of the Mother of God, constructed in 1770 in the Naryshkin Baroque style, is a notable landmark in the village of Kurba. From the late seventeenth to the early eighteenth centuries, Moscow and the nearby Russian provinces were characterized by the Naryshkin (or Muscovite) Baroque style. It was distinguished by elegance, meticulous decorating, and even secular features in its primarily multi-domed churches. It was given that name in honor of the prominent Moscow boyar family, the Naryshkin family, on whose estate the first such church was constructed. This great monument of Russian architecture is unique in its architectural qualities, including its volumetric composition and sixteen-petal design. About350 biblical scenes are depicted in the frescoes that decorate the church walls. It's interesting to note that the Church of the Kazan Icon has appeared in three Russian films, the most recent being the "Monastery" series in 2020. The church has undergone conservation work by the White Iris Foundation, saving it from complete destruction. A strategy is being developed for the Kurba masterpiece's restoration.
#1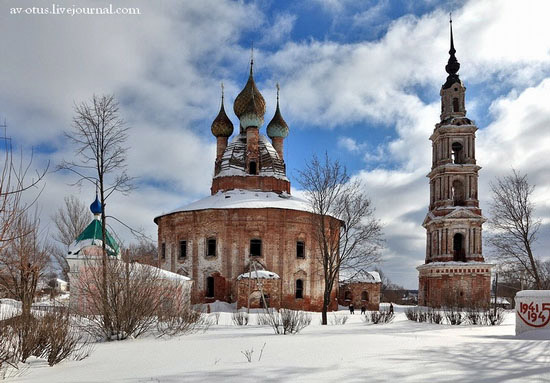 This building's architecture is intriguing. The architects who designed this cathedral were influenced by baroque themes and combined them with conventional 17th-century Yaroslavl architectural techniques.
#2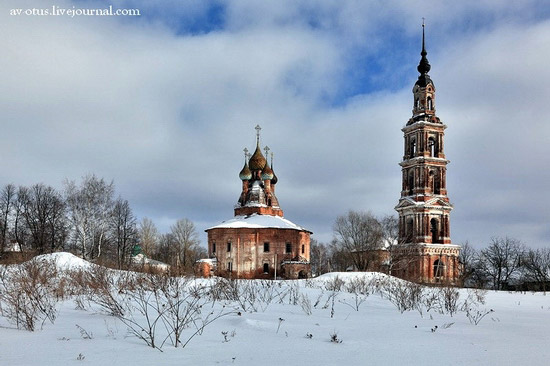 #3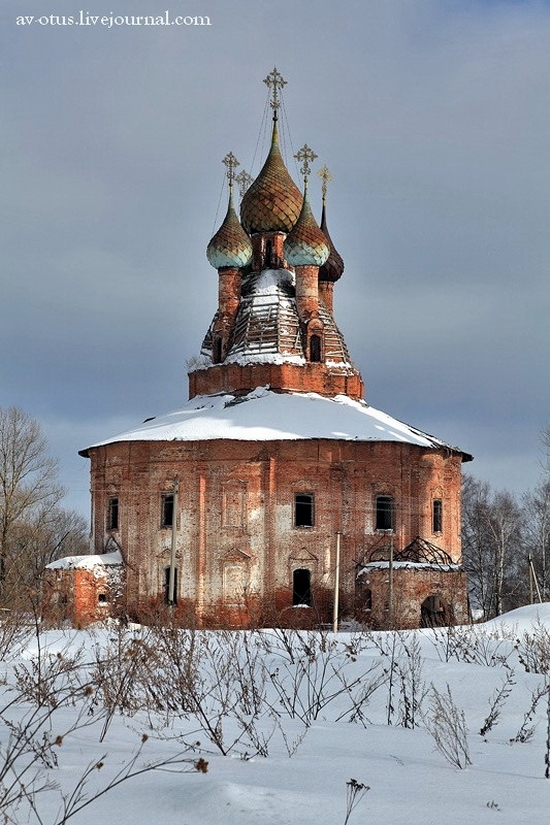 #4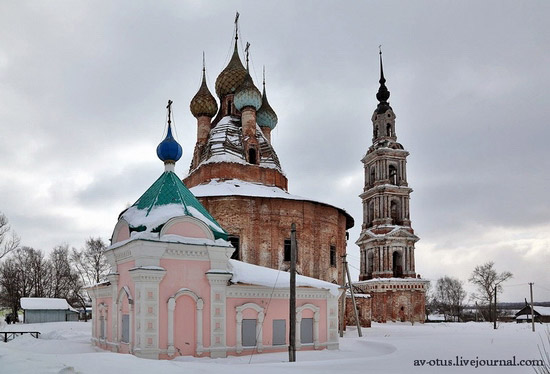 #5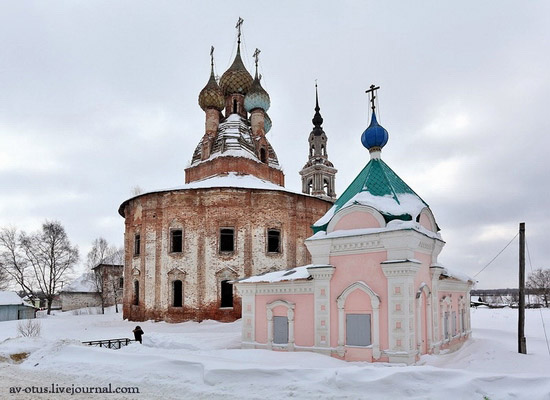 #6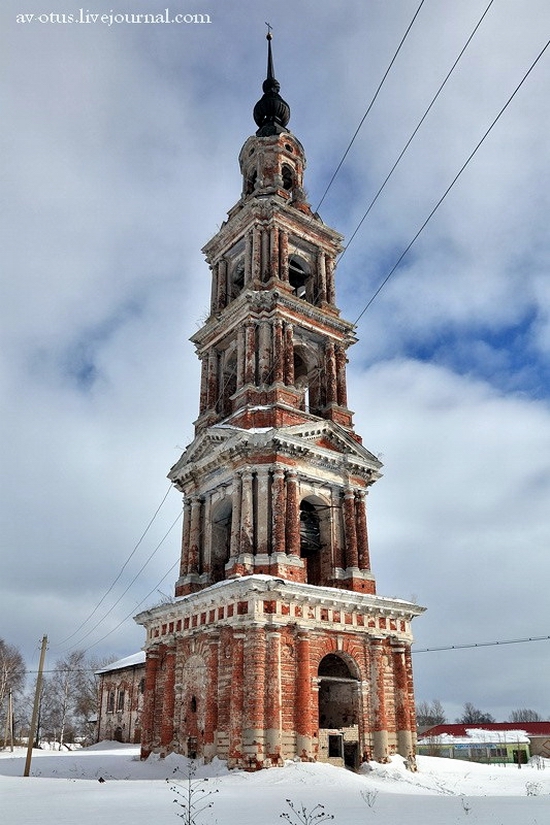 #7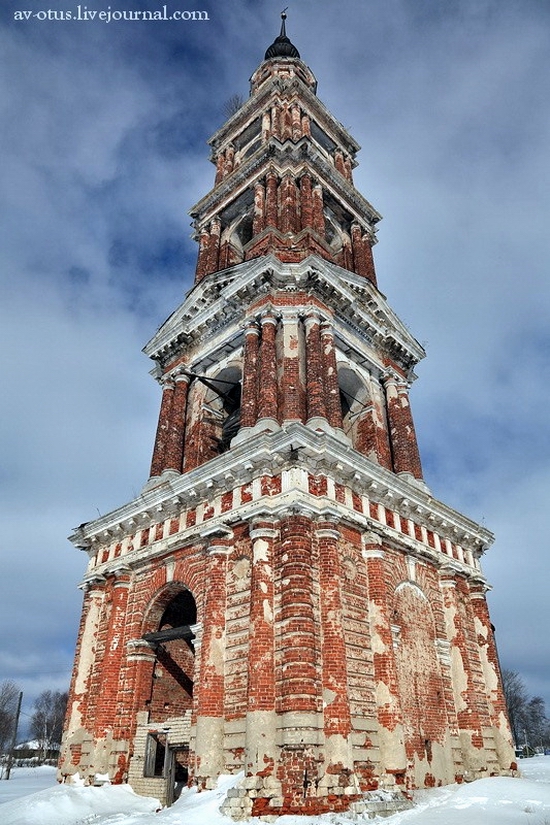 #8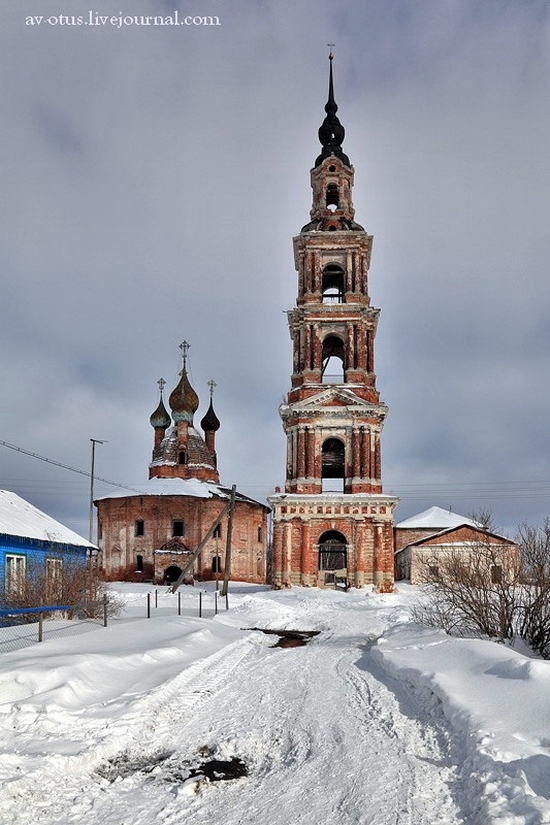 #9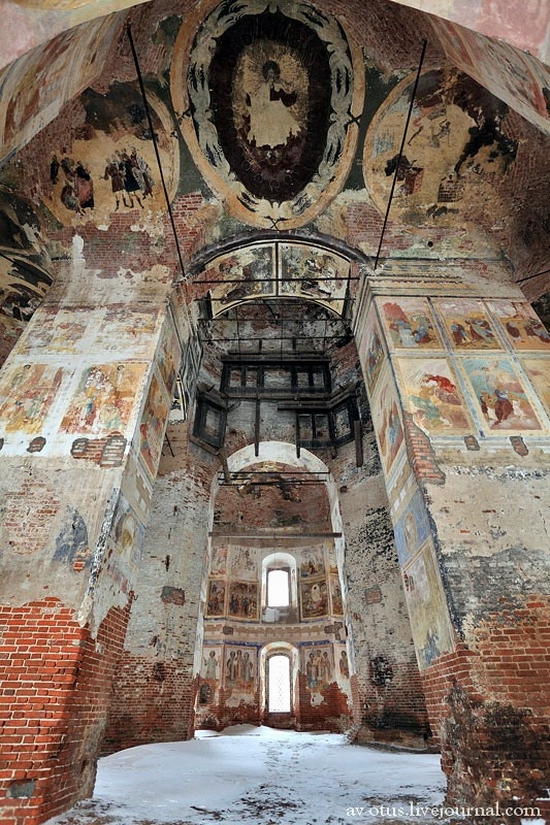 #10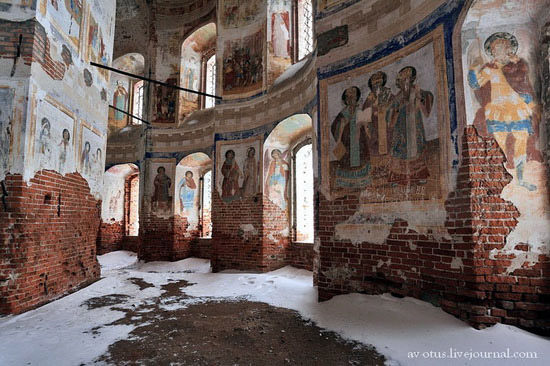 #11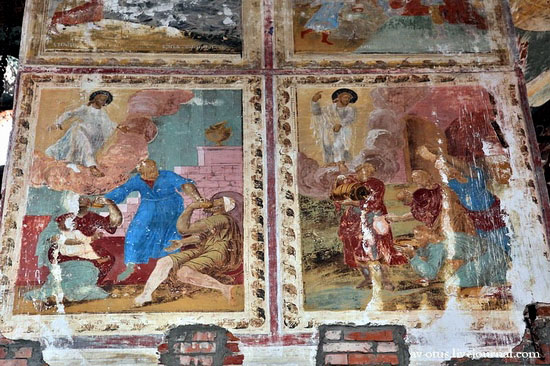 #12