People Are Only Visible in Strange Human Portraits Through Their Circulatory Systems
More Info: Markos Kay: Website | Instagram Jan Kriwol: Website | Instagram
In a unique partnership, photographer Jan Kriwol and CGI specialist Markos Kay present human figures in an unexpected light within everyday settings. Their series, "Human After All," showcases individuals not as flesh, bone, or muscle but as circulatory systems. Even with such an unusual representation, these figures are depicted in ordinary locations like restaurants and supermarkets.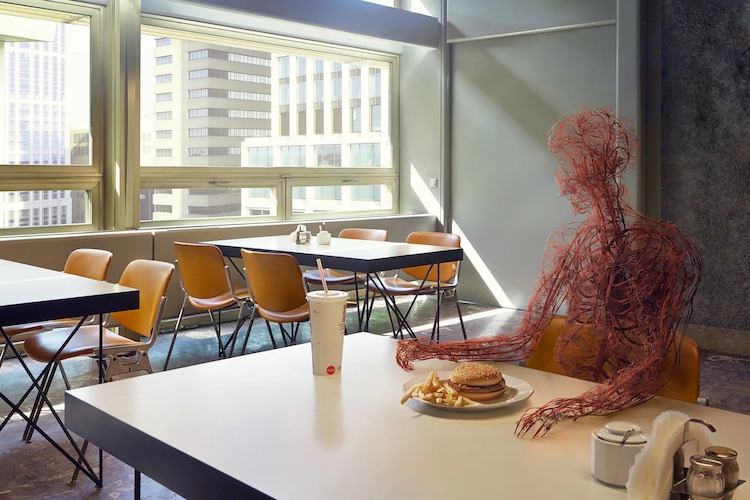 Kriwol captured the backdrops by photographing various locales, ranging from Warsaw and Berlin to Cape Town. Once these were set, Kay overlaid them with 3D models of blood vessels crafted through particle simulations. The resultant images are visually striking and emphasise the human form's intricacy and vulnerability.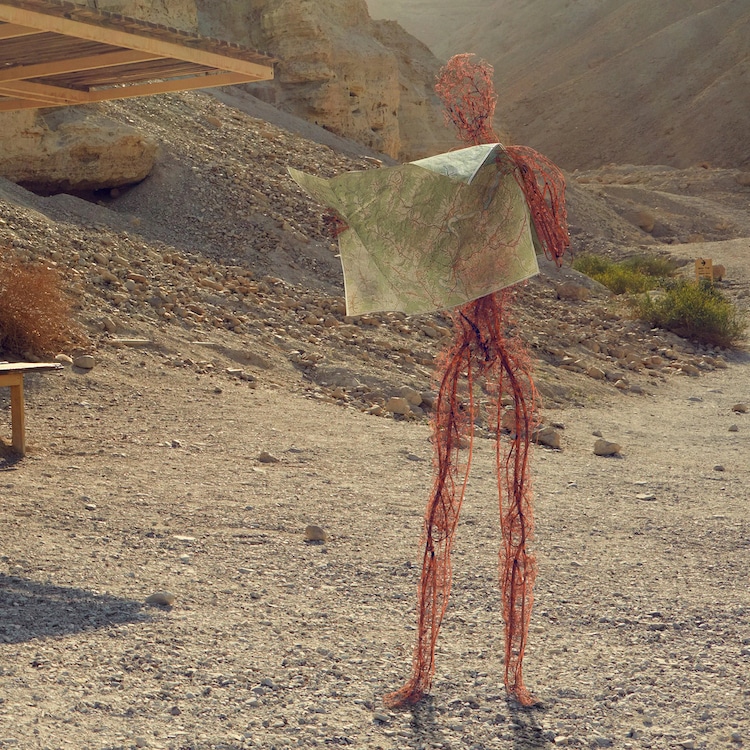 "As we break the human form down to its life-sustaining essence, this series seeks to question the boundaries separating us from our surroundings and the societal divides like race and gender," the duo shared with My Modern Met. The project took inspiration from traditional anatomical sketches found in science books and artistic life-drawing stances.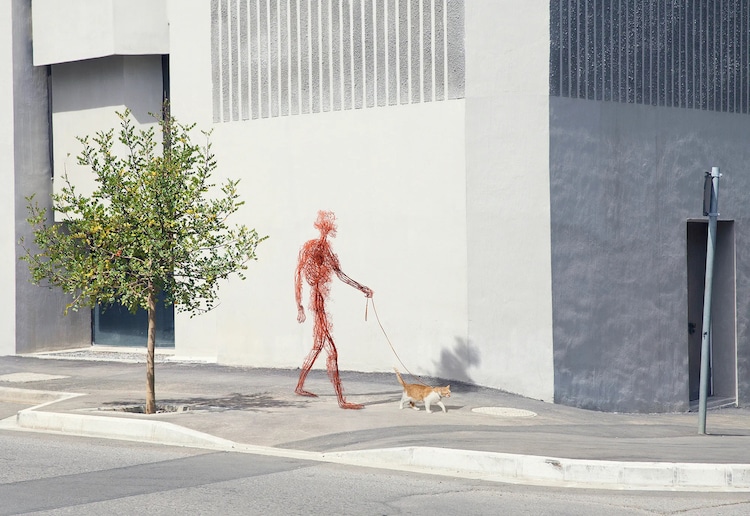 Those interested can find limited edition prints of "Human After All." For a closer look at the series and to stay updated with Kriwol and Kay's future endeavours, following them on Instagram is recommended.
Jan Kriwol and Markos Kay join forces for a distinct series named "Human After All."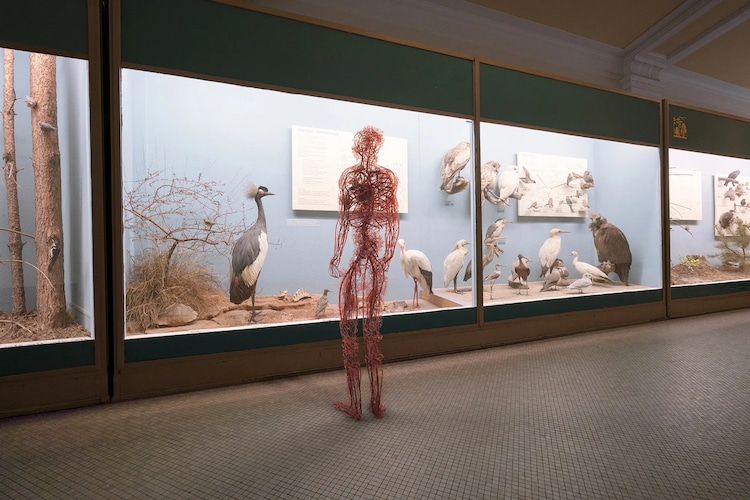 This series visualizes humans solely by their circulatory systems.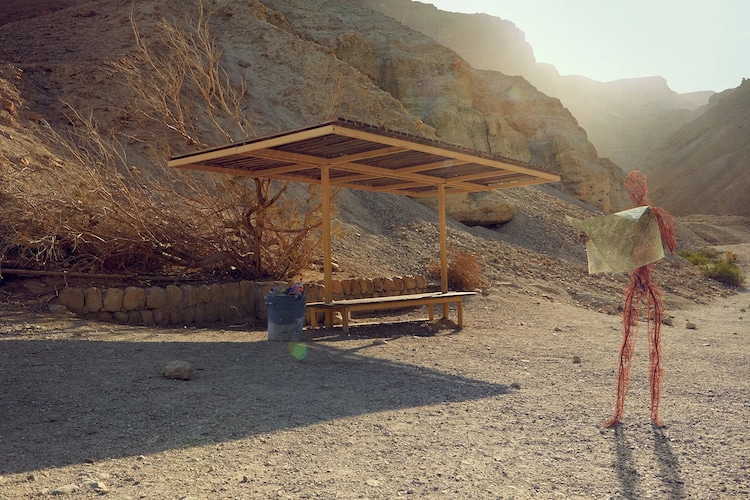 These unique representations are placed in familiar environments, like museums or eateries.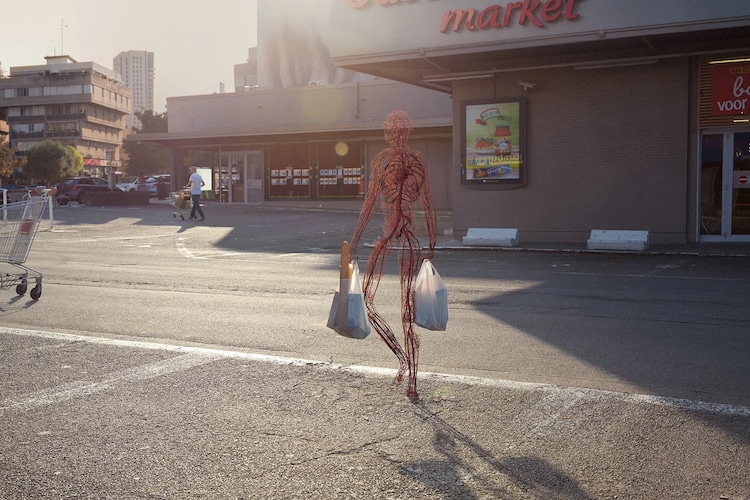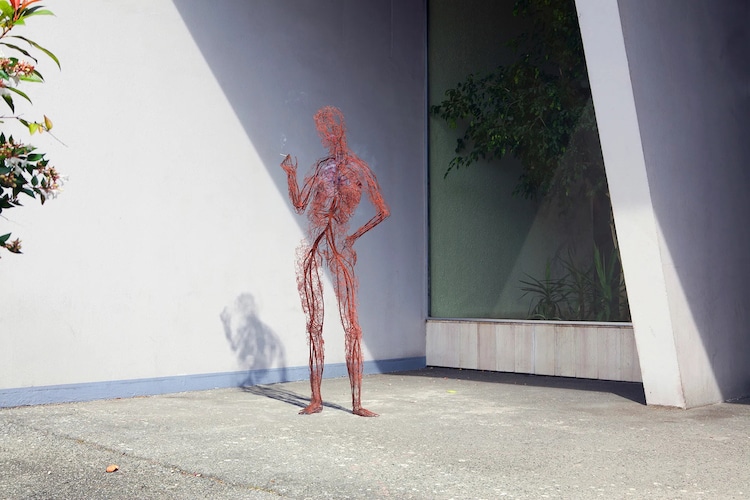 Source: mymodernmet